CONTACT: JEANNE MEYERS FOR IMMEDIATE RELEASE
Co-founder/director
The MY HERO Project
[email protected]
MY HERO RETURNS TO LAGUNA FOR 2023 GALA "THE ART OF HEALING"

MAY 2, 2023 - LAGUNA BEACH, CA - There was standing room only on Saturday, April 29, when members of the Laguna Beach community, and friends of The MY HERO Project, gathered in a screening room at the Laguna Art Museum to honor local and global heroes and celebrate MY HERO's nearly 30 years of sharing uplifting stories with the world. "The Art of Healing" was the 2023 gala for the Laguna-based MY HERO, a nonprofit organization dedicated to sharing stories of everyday heroes from all nations, and all walks of life.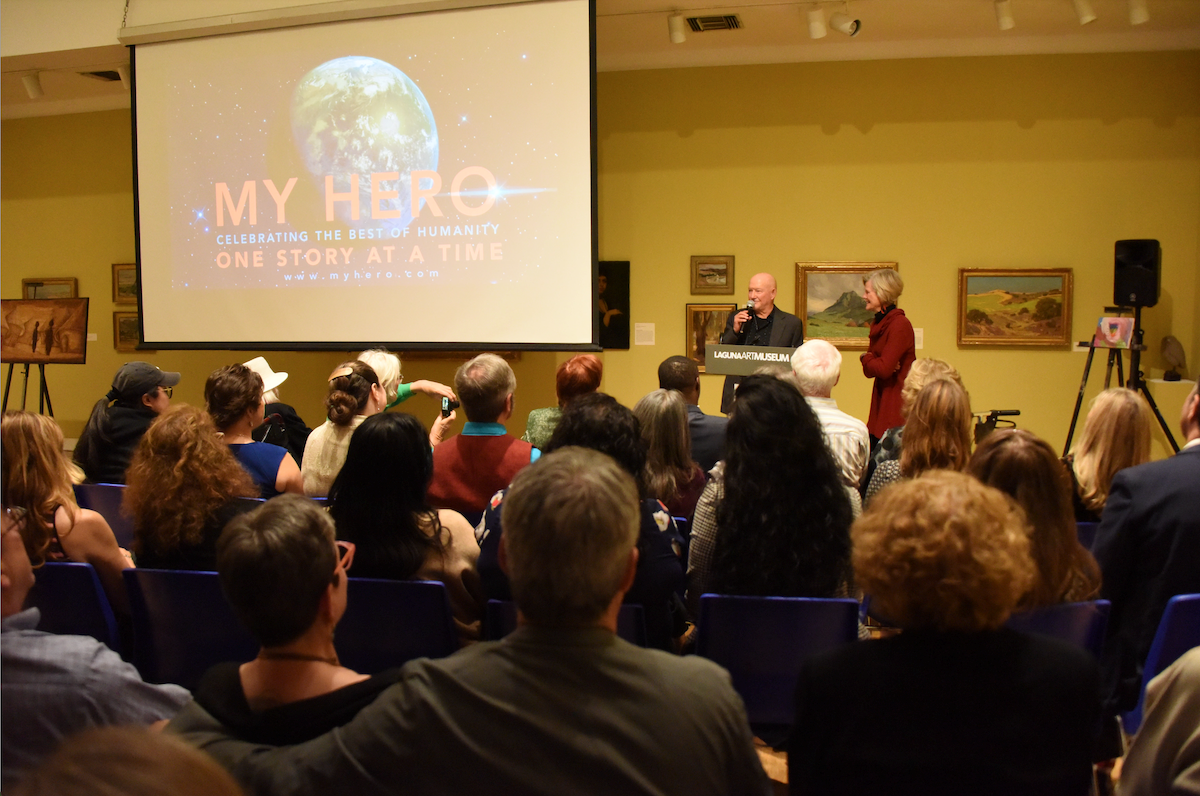 MY HERO GalaMiss Jamie Photography
"I'm incredibly grateful to all of those who attended the MY HERO Gala," said MY HERO Co-founder and director Jeanne Meyers. "To all of the honorees, sponsors, to the MY HERO board and devoted team of media arts educators who support teachers and students around the world who take part by sharing their inspiring stories, art, and films with our global learning community."
Laguna Beach Mayor Bob Whalen told guests that he is a fan of MY HERO and that his son had taken part in the project in the 1990s. "I was crushed that I wasn't his hero," he said with a laugh. "But I'm healing."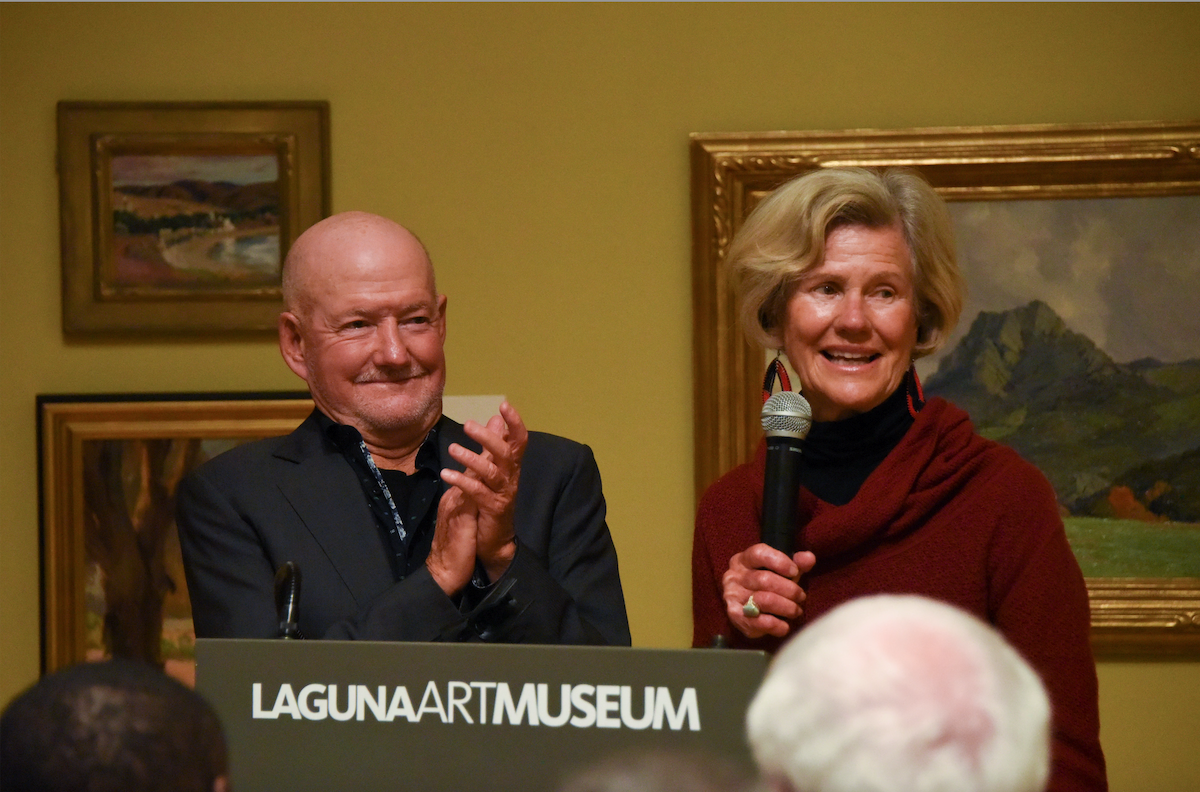 Greg and Barbara MacGillivrayMiss Jamie Photography
Laguna residents, and IMAX film producers, Greg and Barbara MacGillivray were on hand to accept a MY HERO award for their decades of inspiring films that bring the beauty of the world to local theaters. The couple also founded the MacGillivray Freeman Films Educational Foundation and sponsors the annual Sylvia Earle Ocean Conservation Award at the MY HERO International Film Festival.
"It's been great fun to be involved with the Sylvia Earle Award," Barbara MacGillivray said. "I've gotten to look at all the films that have been submitted for the that award and to go through them and recognize people from all over who have done something. It's a huge honor for us to be associated with Jeanne and involved in that."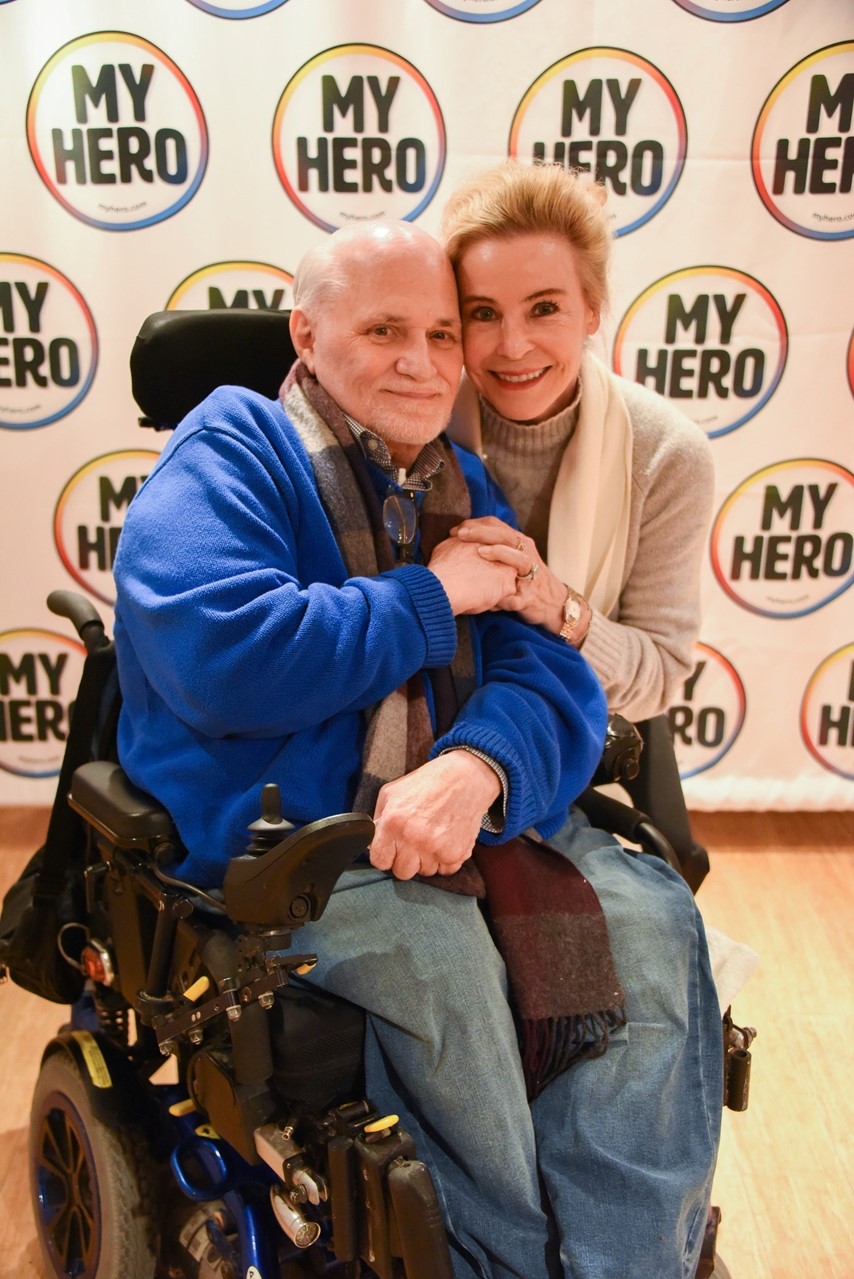 Ron Kovic and Terri-Anne FerrenMiss Jamie Photography
Another honoree, Ron Kovic, is an artist, peace advocate and author three books, including the New York Times bestseller Born on the Fourth of July, which was adapted into an award-wining film by Kovic and director Oliver Stone. Each year, he sponsors the Ron Kovic Peace Prize at the MY HERO International Film Festival. Accepting his hero award, Kovic thanked Meyers and spoke about his journey after being paralyzed from the chest down in Vietnam. Kovic read an excerpt from his upcoming new book's chapter on "The Art of Healing."
"No human being is the same after being involved in this kind of horrific conflict. You're never quite the same." Kovic, told the audience, "Art is a healer. For anyone who has painted, or created in any way, it does take you to a different place."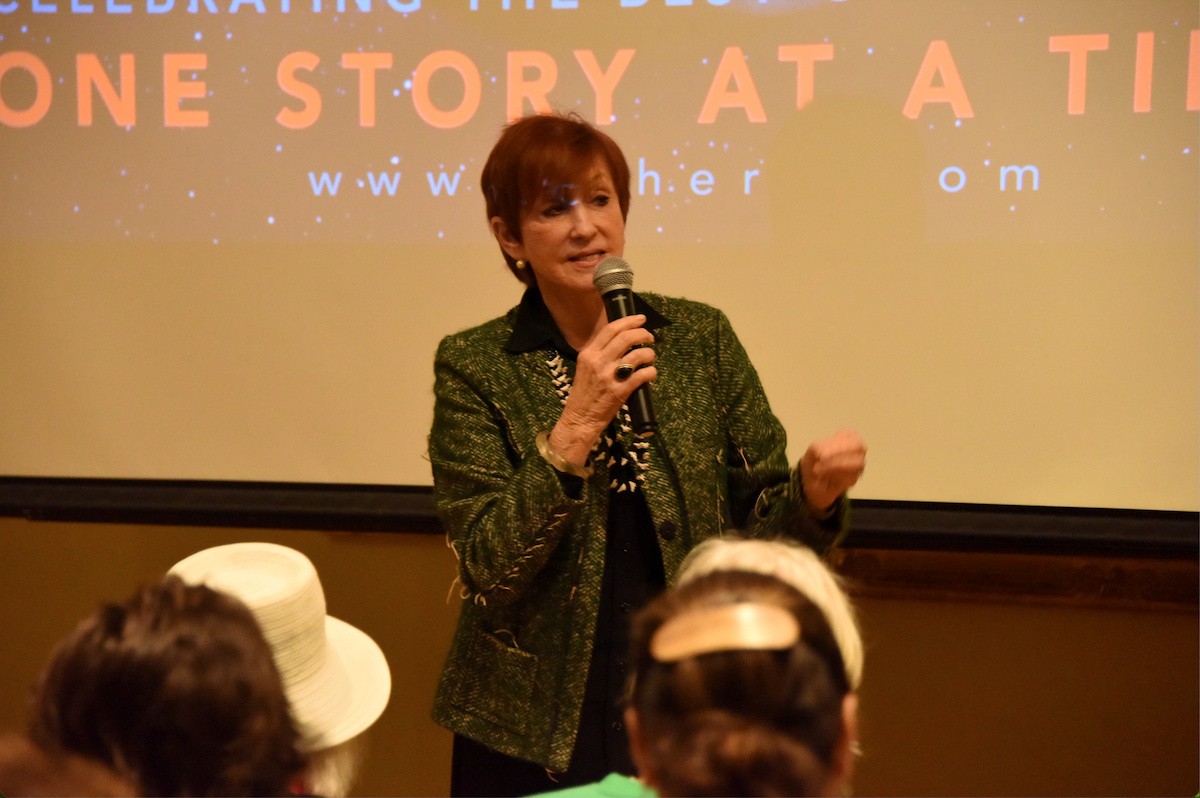 Kathy EldonMY HERO
The third honoree of the evening was Kathy Eldon, founder of Creative Visions Foundation, which supports the work of activists, artists and storytellers working to create positive change. The foundation also creates impact media to help inspire social change and promote activism. Eldon, and her daughter Amy Eldon Turteltaub, launched Creative Visions in honor of Eldon's late son Dan Eldon, a young photographer and journalist who was killed on assignment for Reuters, in Somalia, in 1993. The pair also sponsors the annual Dan Eldon Activist Award at the MY HERO International Film Festival.
"I think about the stories that Jeanne is sharing through MY HERO, the incredible stories and the films that have been made about tragedy, about war, and about things that should never happen," Eldon said. "They create a story and get it out there in the hopes that somebody will transform that story into action. That's what we call creative activism at Creative Visions. She has been doing this for so many years. So many stories."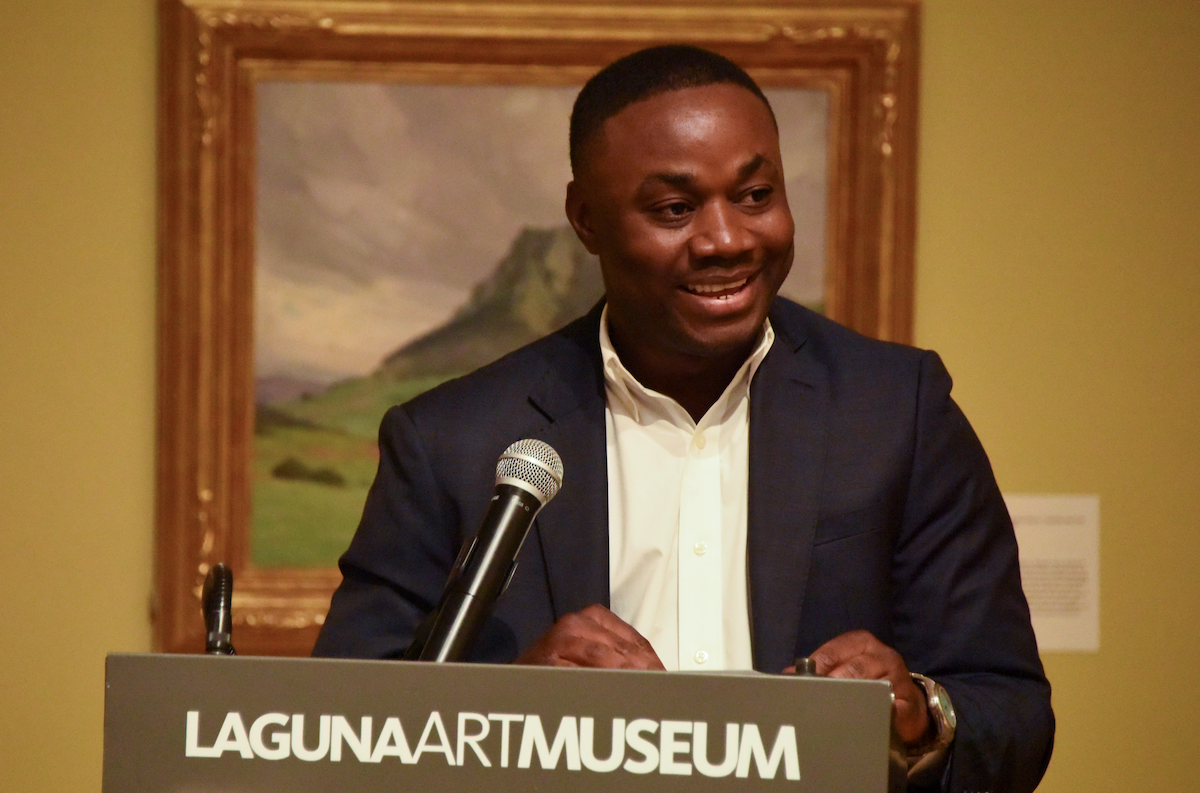 Mohamed SidibayMiss Jamie Photography
West Coast Productions donated the catering, and guests danced to lively jazz music by the Stu Pearlman Ensemble. Members of the MY HERO community came from far and wide, including Mohamed Sidibay, who flew in from New York to support MY HERO. Sidibay is a former child soldier from Sierra Leone, who worked hard to get an education, with the help of MY HERO and educator Mali Bickley's fourth grade class. Today, the former MY HERO intern is a MY HERO board member, an international lawyer, and a UNESCO advisor, who advocates for education resources for all children.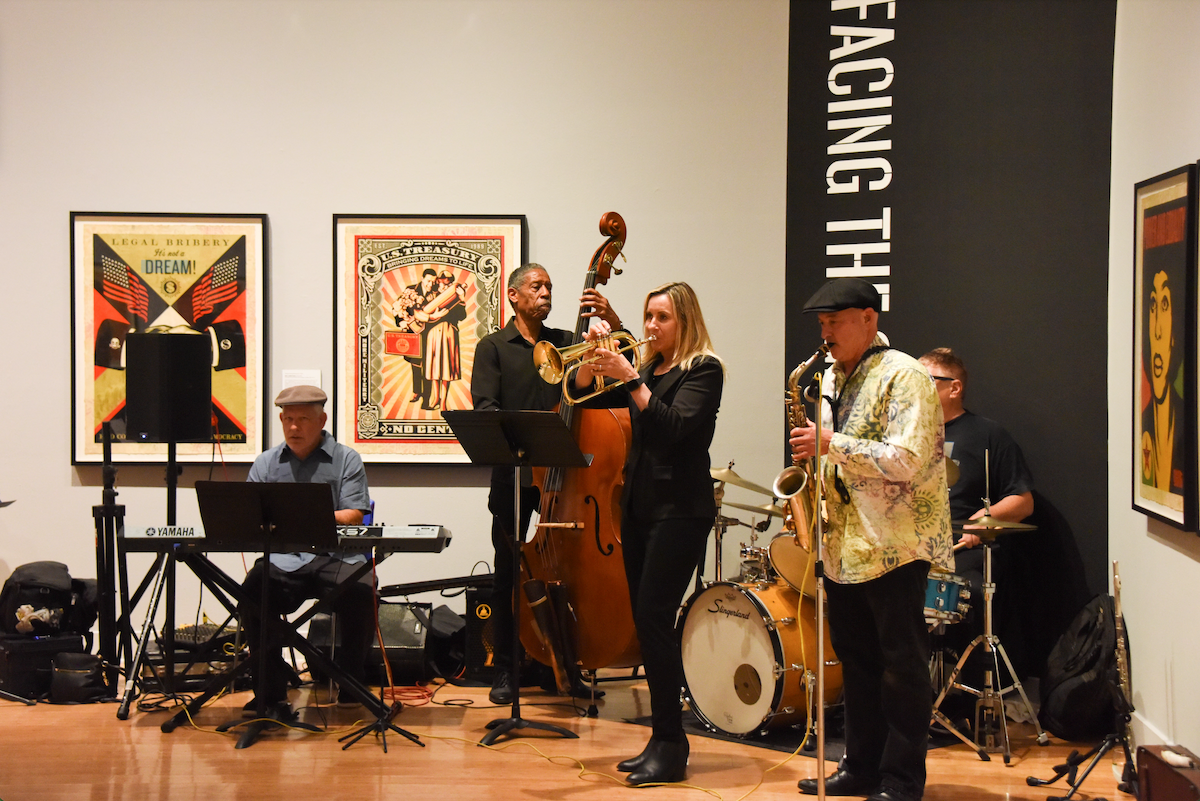 Ron Pearlman EnsembleMiss Jamie Photography
The 2023 MY HERO Gala was dedicated to MY HERO's great friend and advisor, Kenneth Koslow.
The MY HERO Project's free educational resources are used by teachers, students, and others in 197 countries. The annual MY HERO International Film Festival showcases hero-themed films from around the world and submissions are open for 2023. For more information, visit myhero.com.
Page created on 5/3/2023 5:23:35 PM
Last edited 8/9/2023 5:11:45 AM