by
Zach Kroesen

from

Rochester, New York in United States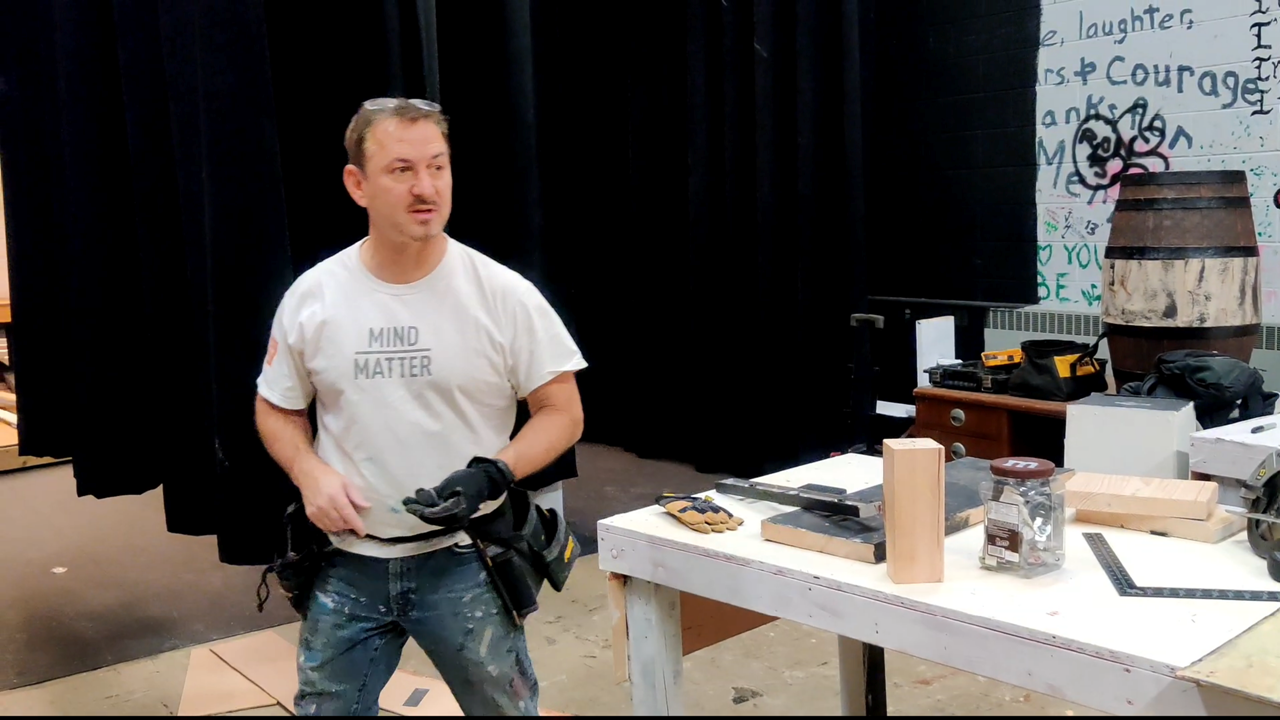 Bob SwaisgoodZach Kroesen
In Rochester, NY, lives ordinary and everyday people. However, in the midst of all those live some others look up to. A person I look up to is Bob Swaisgood. This is because Bob gives not only me, but many students and adults with whom he works, trust, independence and solutions in approaching difficult problems.
Bob Swaisgood is the current technical director for Rush-Henrietta's Spotlight Theatre, a self-funded school club that puts on two to three full-stage drama productions each school year. He is responsible for all the technical aspects of a production, such as set, build, stage safety, audio-visuals, and all the moving pieces in between. He is also a science teacher for Churchville Senior High School. He teaches a wide range of advanced science topics, such as Regents Earth Science, Geology and Astronomy. Being a teacher, he loves to teach kids in fun and exciting ways, usually allowing kids to be independent and explore on their own. He is a hero to me because he allows us at Sperry High School to have that same independence and exploration. But most importantly, he is my guide and mentor in our theatrical productions.
I am the production stage manager at Spotlight Theatre, and I am in charge of most technical aspects like Mr. Swaisgood. And let me tell you, this is no easy task. The job comes with a lot of stress and responsibilities that make it more like a full-time job than a high school club leadership position. However, I am amazed by Bob's creativity and grit to create the best possible production as if it were the last. He isn't afraid to go big and beyond what was expected--everything from creating diagrams and models of the stage to making three-story houses as the set. Once mocked up, he asks the students how to accomplish his wild designs, putting into consideration the budget and manpower the stage crew has on hand. He understands the strengths of the students and trusts them, unlike the other organizations/policies in our school district. He organizes an environment with the students that is not only fun, but also productive, and that's what makes a good leader--a great leader.
Bob's great skills didn't come from nothing, though. According to Kim Swaisgood, Bob got his theatre background from being in a dance group called "Talediao Ballet" in college. As a non-crew member, he witnessed first hand the technical aspects of putting on a performance, and this interested him in joining crew. He began working for a local production group as a technician and carpenter. He met his wife, Kim, during one of the shows he was working on. From then on, he continued to participate in theatre by helping students do what he loves to do: stage crew. He designs and builds not only for Spotlight Theatre, but also for Livonia High School's productions as well, giving him more opportunities to inspire young adults in finding their passion in theatre.
Bob's talents are spread across a wide variety of fields. Not only does he show his talents during the preparation for a show, but also during the run of shows. Bob helps various crew mates, including me, with stress management and mistakes, plus he guides everyone until the curtain finally closes. He understands the limitations and what we as a crew can achieve and puts everyone to good work to make the production run as smoothly as possible. He believes that the stage crew should be as stealthy as ninjas, and a good show makes it seem like everything is seamless. Bob also acknowledges the work of the students and that their efforts to put on a show is what makes the show come to life. He is my hero because he allows students to have their independence and ultimately make it their show.
Bob's favorite saying is, "I'm just the guy who builds things." But he's much more than a carpenter to most of us. Bob makes every crew meeting, production run and take-down session productive, fun, worth our time and efforts. He certainly is my hero in all the chaos and stress that comes with running a production.
Page created on 1/23/2020 3:06:01 PM
Last edited 3/17/2020 7:26:37 AM