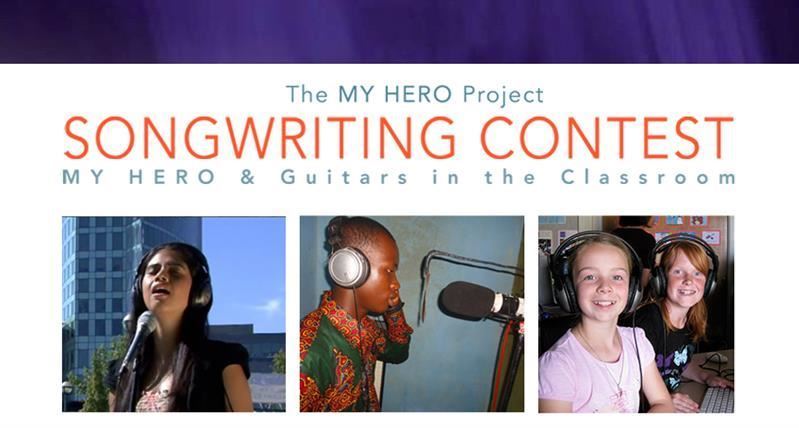 Credit: *mh*http://www.myhero.com/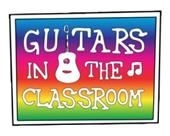 Credit: *mh*http://www.guitarsintheclassroom.org
Announces our 2017 song contest! Submit and vote for original student, teacher and professionally written songs and music videos honoring

local and global heroes!
$500 In prizes for best songs
Teachers, students and professional songwriters, you
can all enter in your own categories!
Songs will be judged by the public and by artists and
Entries will be considered, not only for their popularity
with voters online, but according to qualities that make
songs wonderful tools for classroom learning.
Once a song is submitted, it will automatically entered into the contest.
To enter music videos click on
Films
.
Each song should sing the praises of someone you admire who has done something wonderful for you, your community and for our planet.
MORE INFORMATION
Qualities of a great song include:
Does the song tell the story of a real hero? Does it foster
planet conscious ideas and action?
Using language to creatively share a concept of idea
celebrating heroism. Do the words inspire
others with their beauty, clarity, creativity and accuracy?
Do you like the tune? Is it memorable?
Can teachers, students and others successfully play and
accompany the song with guitar or ukulele?
Is the song musically accessible and engaging? Can children
successfully learn and sing it well?
Can students easily memorize the song and sing it by heart?
Does the song inspire a feeling of appreciation for the heroes
Recent Song Contest Winners
2016 Winning music video and First in Student/Mentor Category:
Stand Up
2015 Winning song and First in Student/Mentor Category:
A few years ago my father and I wondered what we could do to bring more attention to taking care of the planet.

Mother Nature's Crying: Lil Peppi and his father wondered what they could do to bring more attention to taking care of the planet.
Credit: Anthony Hopkins
Second Place Student/Mentor:
An original song by Joe Crone about the child being a gift to the world.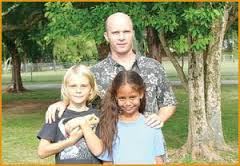 I Am A Gift To The World
Credit: Joe Crone
First Place Professional:
Celebrating Laguna environmental hero James Dilley.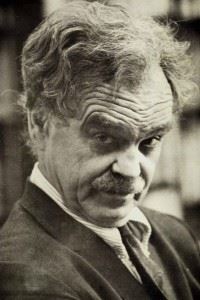 The Dilley Ditty: Worked to protect open space in Laguna Canyon.
Second Place Professional:
Teacher/Student Winners
Kids are the attitudes of the future. If human habits need to change in order to solve the problems facing our planet,children offer us our best chance. Children such as Severn Suzuki and Felix Finkbeiner both of whom addressed the U.N. are the heroes wh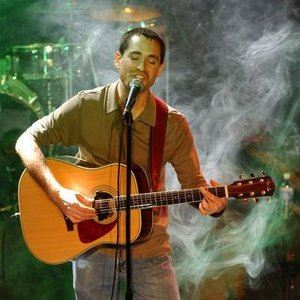 Kids of the Earth:Michael Ryther is a singer/songwriter/educator and an elementary theater teacher for Los Angeles Unified School District.
Nashville students, Queen McElrath and team show love and talent for Michael Brown and the people of Ferguson Missouri.

Hands Up Don't Shoot
Credit: Queen McElrath
About MY Hero
The MY HERO Project, founded in 1995, provides people of all ages with multimedia tools to share inspiring stories, art, films, and music to share with our global, online learning community. Guests to MY HERO are invited to register and create their own multimedia portfolio that can be enriched year after year. Web-authoring tools have been designed for use in classrooms, homes and libraries for visitors of all ages to create and publish web pages honoring heroes from all walks of life.