Pam Washek rallies a nonprofit Neighbor Brigade
by Molly Driscoll
Contributor of The Christian Science Monitor

In Massachusetts, families in need can turn to Neighbor Brigade, a nonprofit group founded by Pam Washek that's built community by community and run by neighbors themselves.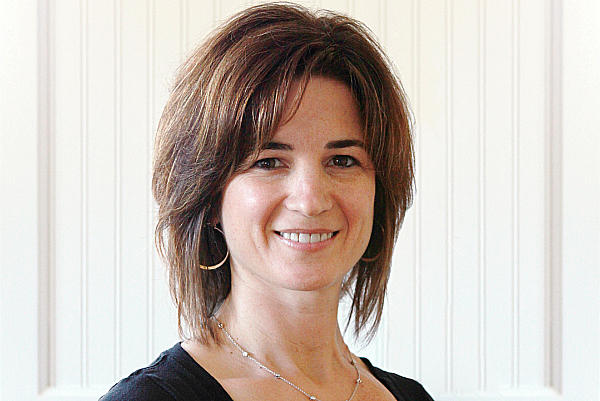 Courtesy of Anna Mellones
It was something Pam Washek says she'd never experienced before.

When Ms. Washek was diagnosed with cancer in 2002, she was thrust into a cycle of daily radiation treatments. Cooking meals and getting her three daughters where they needed to go were suddenly much tougher tasks. But Washek says neighbors and friends immediately stepped forward and took care of meals every day for her children and organized rides to get them where they needed to go.

"It was really heartening and comforting," says Washek, a resident of Wayland, Mass., a Boston suburb. "It almost made me feel I wasn't alone in this journey."

Her friend, Jean Seidon, was also going through cancer treatment and experiencing a similar outpouring of support. Together Washek and Ms. Seidon were inspired to create the Wayland Angel Food Network, an organization helping families who had suddenly been thrown into a crisis and needed help with everyday tasks.

Washek says the organization had 35 members when it first began, mostly people who had helped her family.

As services expanded beyond cooking, the name was changed to Wayland Angels. Then, when Seidon died in 2006 and the organization had spread to other communities, Washek decided to rename it Neighbor Brigade. She currently serves as the organization's executive director.

Through the nonprofit Neighbor Brigade, volunteers members in each community chapter make meals, give rides, run errands, and occasionally do light household tasks like folding laundry or shoveling a driveway for families in crisis. The help is completely free of charge with no strings attached.

"We have many grateful recipients," Washek says of the organization, which currently has 24 active chapters, all in Massachusetts, and 2,952 volunteers. "Often, recipients will become volunteers. It's their way of paying it forward."

She said Neighbor Brigade is even more vital today when people may not know their next-door neighbors.

"People aren't as connected to neighbors as they were," Washek says. "You're kind of on your own when you're hit with a crisis."

Washek works to recruit leaders for new chapters and build relationships with hospitals, care centers, and other facilities in Massachusetts communities, so that doctors and staff members may recommend Neighbor Brigade to their patients. The organization has started receiving calls from patients at large hospitals like Massachusetts General Hospital in Boston, she says. Neighbor Brigade plans to expand beyond Massachusetts this year, she adds.

Neighbor Brigade is unique because it provides other members of your community to help you, Washek says.

"I think that's different from some companies that provide these services, because it's a neighbor" who's doing the helping, she says. "It's like extended family."
Page created on 6/5/2012 12:00:00 AM
Last edited 1/9/2017 6:23:24 PM
The beliefs, viewpoints and opinions expressed in this hero submission on the website are those of the author and do not necessarily reflect the beliefs, viewpoints and opinions of The MY HERO Project and its staff.