Johann Olav Koss: Right To Play
by
Wendy Jewell from The My Hero Project
"I get very emotional and upset when I see this. And I want to show strength,
that we are caring for them, that we are here to do something and not only make promises."

- Johann Olav Koss -
Years of civil war throughout the continent of Africa have displaced millions from their homes and lives. We've seen how this type of systemic violence has fractured families and thrust young children prematurely into adult roles; from caring and working for their families to taking up arms and fighting as soldiers. One of the things these children skip over in their truncated youth is something that teaches them trust, cooperation, problem-solving and in a very basic way, friendship. It's play; the games that lead to the laughter and dizzying memories that enrich our childhoods and it's something that ultimately, makes us who we are.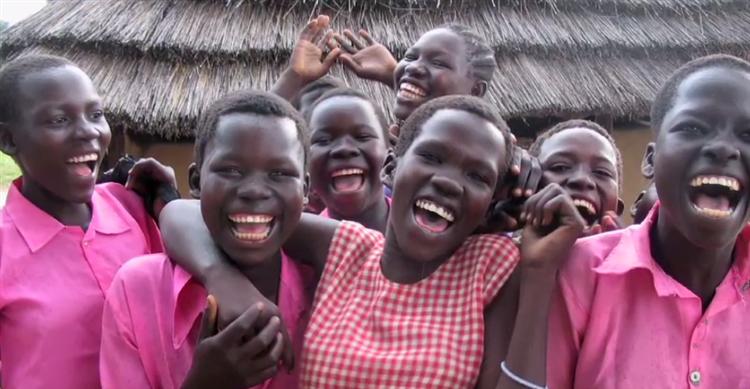 For Olympic Gold medalist and World Champion speed-skater, Johann Olav Koss, it's this kids' stuff, tag, hide & seek, soccer, blind man's bluff, that forms an essential part of growing up and becoming the kind of loving, trusting adults that make for good neighbors and peaceful citizens of the world. That's why this former Olympic star has foregone the good life afforded him as an Olympic icon in his native Norway and set off across the dirt roads of Africa. Johann is the founder of Right to Play. In a land saturated with guns and ammunition, Johann is distributing an even more powerful weapon to the children of Africa: joy.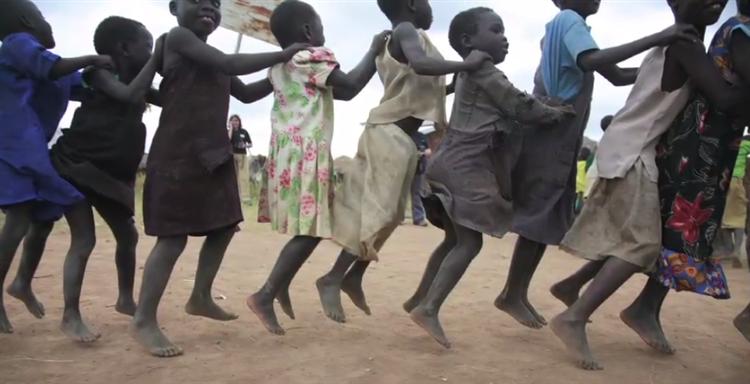 "What do you learn from these games?" Johann asks a young girl who has fled war-torn Somalia, fearing for her life. "We learn how to be friends. We don't fear from our friends." Together with an army of volunteers, teachers, coaches and diplomats, Johann goes into the settlements and refugee camps of Africa, armed with the tools of his trade: soccer balls, hula hoops, blindfolds and chalk. "Right to Play's goals, in addition to having fun and playing." Joahann explains, "They really learn through the games - basic life skills of the child, which could be physical, psychological and social development, or it is in the area of health. prevention messages so they can prepare themselves in protection from diseases. Or, if it's in the area of cooperation and conflict resolution."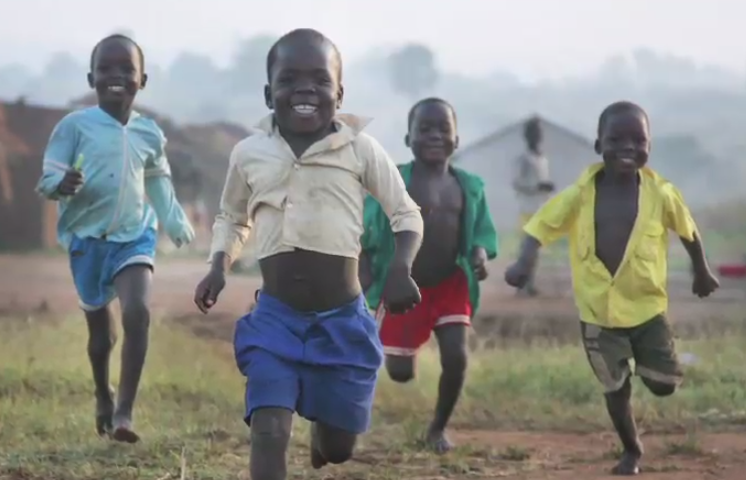 "I don't think there's a place we came where they didn't ask if we couldn't reach more children." Johann says, "It's very tragic to meet children who just weeks ago had to run away from their homes with nothing, to come to a settlement because they're afraid of being killed. and some of them have lost family members. I get very emotional and upset when I see this. And I want to show strength, that we are caring for them, that we are here to do something and not only make promises." Johann isn't the kind of man to show up and tour the camps, make some lofty promises, go home and forget. "These images - doesn't matter how many times I see them, I'm always carrying it with me."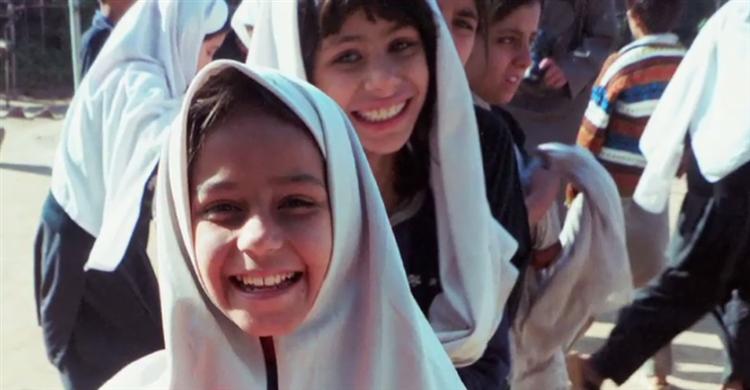 All around the world, Johann Olav Koss teaches children the most fundamental lesson. He teaches them to play. "It actually feels greater to have this goal than it was to fight for a gold medal. In many ways it feels like I have an opportunity to give back for all the things I've been given in my life." And for this Olympic champion the things he's giving are easy to see in the children he works with: the joyful smiles, the spring in their step and the eyes that can't help but shine with a new reason to hope.
Page created on 3/26/2015 1:19:07 PM
Last edited 1/6/2017 11:50:41 PM
The beliefs, viewpoints and opinions expressed in this hero submission on the website are those of the author and do not necessarily reflect the beliefs, viewpoints and opinions of The MY HERO Project and its staff.
Related Links
Right To Play
- The UN recognizes play as the right of every child. Play is NOT a luxury; it is a tool for education and health. It can bring entire communities together and inspire every individual. A game of football can teach children about tolerance and peace, and a game of tag can teach about malaria. Play helps teach important life lessons and develop skills like cooperation, leadership, and teamwork. Mission: Right To Play's mission is to use sport and play to educate and empower children and youth to overcome the effects of poverty, conflict, and disease in disadvantaged communities. Vision: Right To Play's vision is to create a healthy and safe world through the power of sport and play
Right To Play (movie excerpt)
- My Hero Film Festival FINALIST: Excerpt from the feature documentary Right To Play directed by Frank Marshall. Instead of cashing in on his Olympic haul, Johann Olav Koss embarked on a remarkable journey that has established him as one of the world's greatest ambassadors of sports. As the founder, President and CEO of Right To Play, Koss and his army of volunteers, teachers, coaches and diplomats have used the power of athletics to elevate the lives of the world's neediest children.