"I think I've done my bit. It's now up to younger people."
- Salim Ali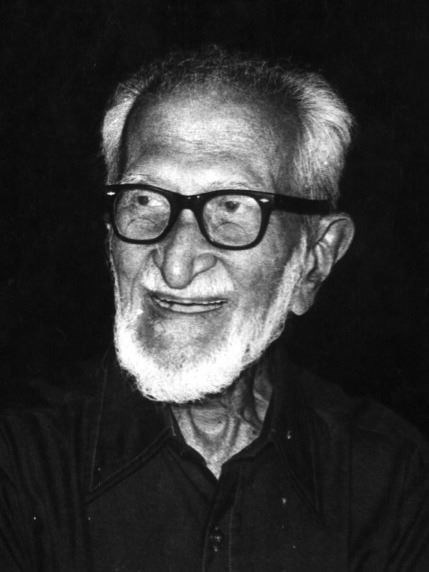 Salim AliV. Santharam, CC BY 2.5 via Wikimedia Commons
It takes away nothing from a human to be kind to birds. A true example to this line is the protagonist of my story: Sa̒lim Moizuddin Abdul Ali. Ali was a great naturalist and ornithologist from the Indian Subcontinent.
Sálim became interested in birds at the young age of 10 and was the first to conduct systematic bird surveys across India.
He was born on November 12, 1896 in a Salumaimani Bohra family in Khetwadi, Maharashtra.
Ali was the youngest of his nine siblings. Both of his parents died when Sálim was a 3-year-old child. Since orphaned he was raised by his uncle (Amiruddin Tyabji, a sportsman who joined royalty on grand Shikhars [peaks]) and aunt (Hamida Begum who was childless) in Mumbai (Bombay). W.S. Millard (a British who was the honorary secretary of Bombay Natural History Society) played an important role in enhancing his interest in birds.
To study, Ali left to Germany where professor Stresemann (a known ornithologist) was, whom Sa̒lim considered his guru (mentor).
Sálim Ali had to struggle with unemployment in the early stages of his career. He failed to get a job in Zoological Survey of India because he did not have a degree.
In the year 1918, at age of 22, Sa̒lim married Tehmina Begum, who had studied in England. Ali said that Tehmina helped him to improve his English prose.
Sálim received several honorary doctorates and numerous awards. These include: 'The Joy Gobinda Law Gold Medal' (1953), 'Padma Bhushan' (1958), 'British Orthnologist's Union Gold Medal' (1967), 'John C Phillips Memorial Medal' (1969), 'Pavlovsky Centenary Memorial Medal (1973), 'J Paul Getty Award for Conservation Leadership' (1975), consisting of a sum of $100,000, which he used as a corpus for the Sa̒lim Ali Nature Conservation Fund and 'Padma Vibhushan' (1976).
The Indian film Chitti 2.O was released in 2018. The movie was inspired by our 'Pakshirajan'. Mr. Rajiv Om Bhatia, professionally known as Akshay Kumar, acted as Ali. There was a conflict between him and a humanoid robot.
Sálim wrote many articles, journals and books. Some of books include: Robins to Wagtails, The Book of Indian Birds, Lives in the Wilderness, Common Birds, The Fall of a Sparrow and Birds of Kerala. The Fall of a Sparrow is his engaging autobiography.
Several species of birds, a couple of bird sanctuaries, have been named after him. The Himalayan Forest Thrush is the first bird named after Sálim Ali.
The gem sadly departed on June 20, 1987 in Mumbai, due to prostate cancer after inspiring the upcoming generations with his great deeds. Sálim was the one who redefined the orthonithogist of the Indian Region.
The pleasant morning wake up sounds are getting far, we need to act fast. The world needs more people like Sa̒lim Ali.
Page created on 5/11/2021 10:12:53 AM
Last edited 5/28/2021 3:10:55 AM