by
Mohit Arora, Aishwarya Ashok, Shikha Kumari

from

Chennai, India

"Instead of saying what I learnt from life, I can say that football taught me what life is." - Sangeetha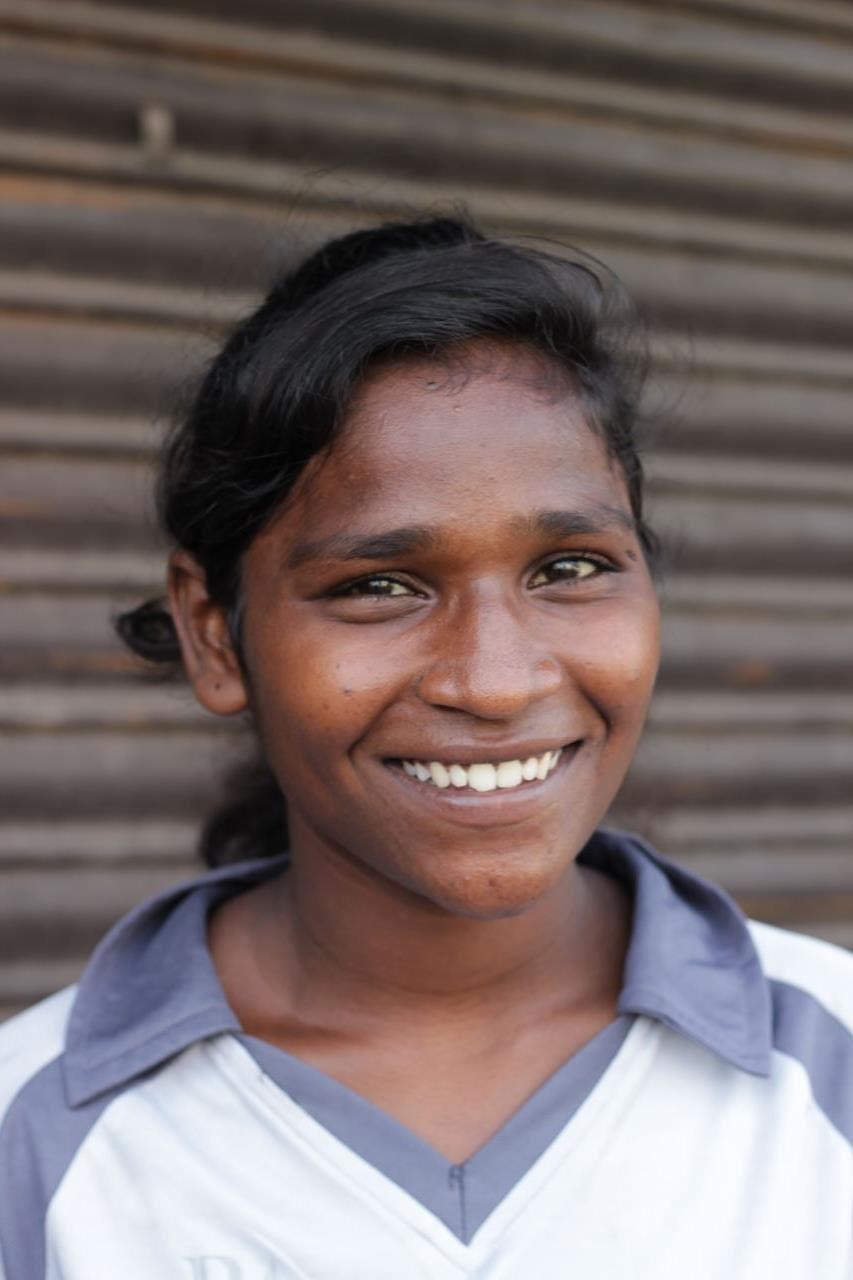 Sangeetha SekarMade in MadrasSangeetha Sekar is a 19-year-old football player from Chennai, a city of 10 million people in South India.
As we entered Wall Tax Road, a bustling street in the underbelly of Chennai, a heart-wrenching scene unfolded in front of us: scores of families lived on the street itself. The families went about their daily lives as though their circumstances weren't unusual; the city didn't seem to notice them either. Then began our search to look for Sangeetha, a person with no address or proof of existence. We asked around a bit and suddenly found ourselves surrounded by children who were happy to lead us to Sangeetha, a local celebrity.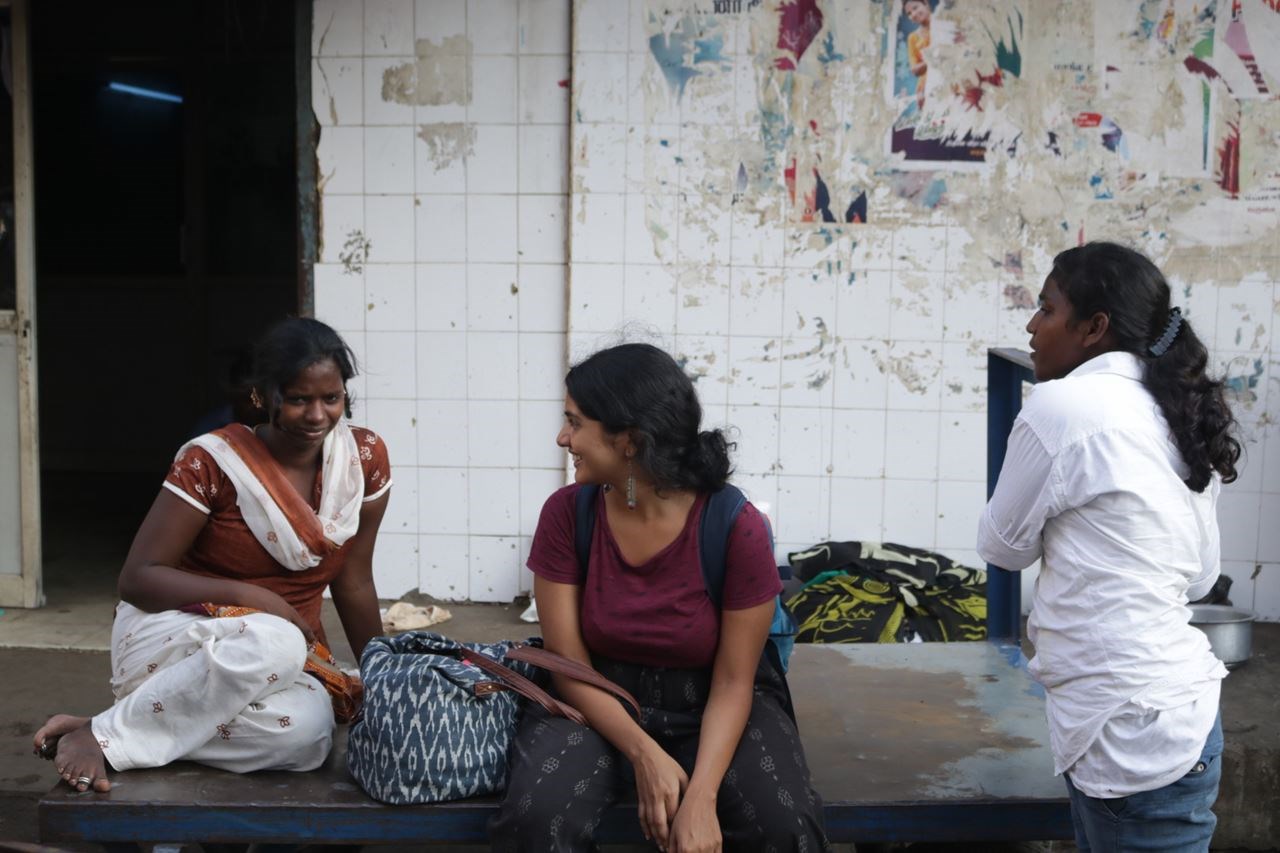 Interactions with Sangeetha's familyMade in MadrasWhen we first met Sangeetha, she was incredibly warm and easy to interact with. Despite her destitute background, she offered to buy us some tea and snacks, and borrowed chairs for us from shops so we would feel more comfortable. That's what struck us; a person who's lived a life quite contrary to "comfortable" was so empathetic to the conditions of those around her. Thus began our journey into Sangeetha's life and the insights which led her to soccer.
Sangeetha's family has been living on the streets of Chennai for as many as six generations. With the struggles of an alcoholic father abandoning the family at a very young age, life hadn't been an easy start for her. Sangeetha's mother worked as domestic help to raise Sangeetha and support her education. At fourteen, Sangeetha was forced to drop out of school to work at a steel manufacturing company to make ends meet for her struggling family. However, her stint at the factory didn't last too long, and she was ultimately rendered unemployed and out of school.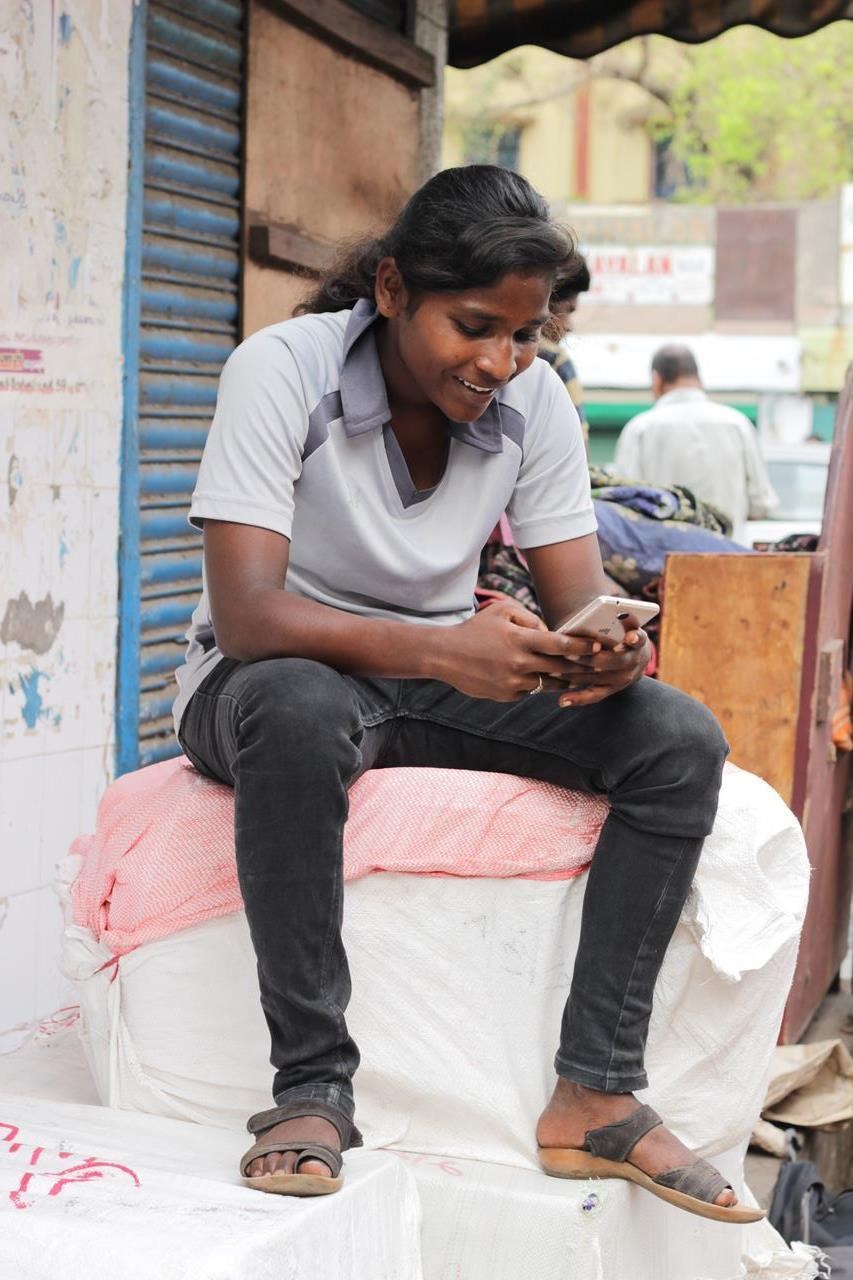 Sangeetha's living roomMade in Madras
It was only when Karunalaya, a prominent child rights organisation in Chennai, heard about Sangeetha that someone decided to help her. Karunalaya helped Sangeetha to enroll back in school. The organisation tutored her after school to help her catch up with whatever she had missed. It was there that she encountered some boys playing football, and her immediate thought was to play with them. Since being a girl meant that she couldn't immediately take up a sport "conventionally for boys," she had to let that opportunity go. However, the passion to learn the game stayed with her, and she ultimately expressed her desire to learn football to the NGO. It took Sangeetha's coach just a few months to understand that she was a natural talent.
Her first tournament was with 'Slum Soccer Gamesa'. The team won the tournament and Sangeetha got the best player award. From here on, there was no looking back. It was in 2016 when she was chosen to represent India at the 'Homeless World Cup' tournament held in Glasgow, Scotland. It was the first time she went outside Chennai and her first trip abroad. Following this, she was selected to represent India in the 2018 'Street Child World Cup' in Moscow as captain and was given the best player award.
This wasn't an easy journey for her. Living on the streets came with several challenges, especially for a girl trying to pursue her sporting ambition, like battling economic hardships, societal stereotypes and predators on the street. Sangeetha had to overcome all these hurdles to play on an international level.
Something that stayed with us throughout this journey was Sangeetha's perseverance, passion and pure love for the game. Our collective experiences with her were not only overwhelming but empowering. Sangeetha refused to be defined by her struggles, but rather by her achievements. She had broken the barriers that life had presented and served as an example to everyone around her.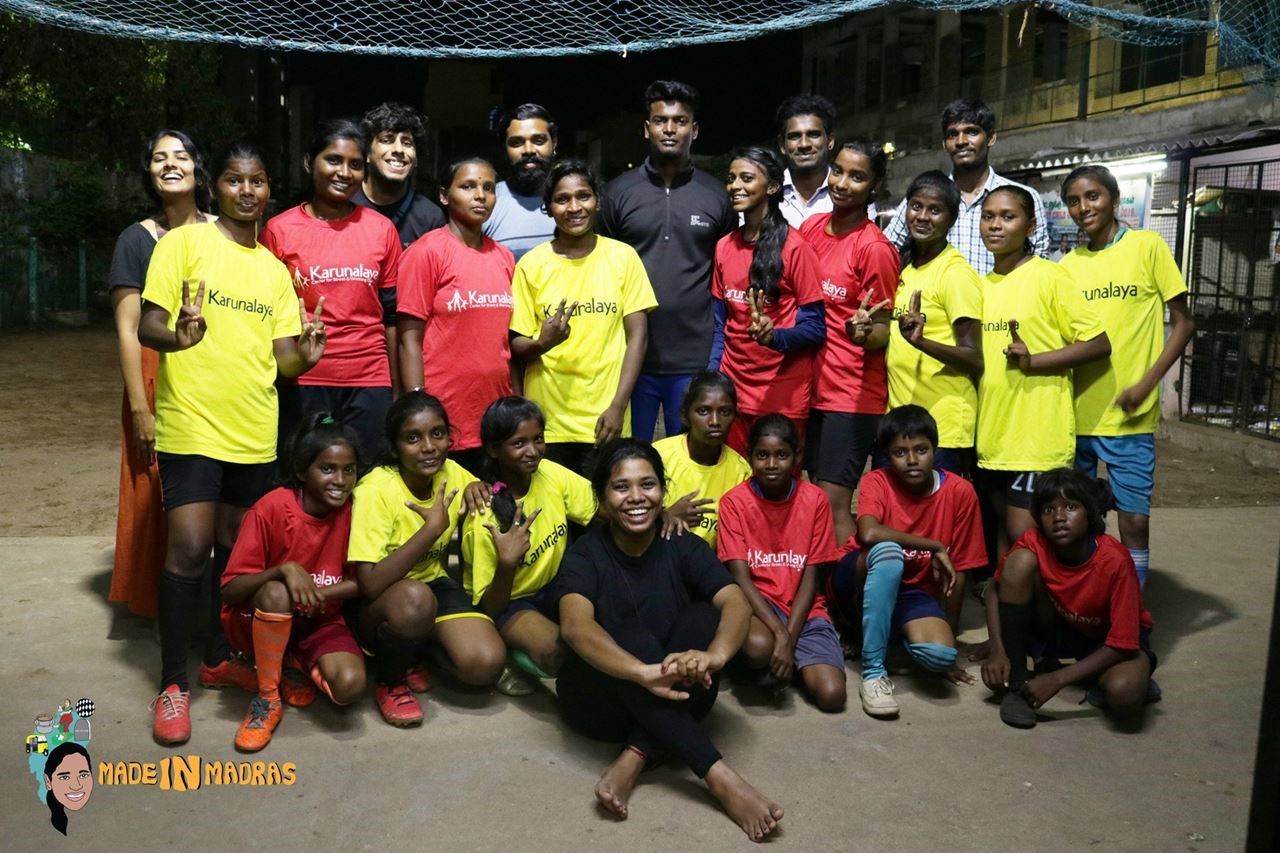 The Made in Madras TeamMade in Madras
We endeavour to take this story to as many people as possible to not only help Sangeetha but also learn from her story. We're in the process of setting up a fund that can help Sangeetha and the players of her team to pursue their dreams without compromising their education and lead better lives. To know more about Sangeetha, you can reach out to us at [email protected].
Page created on 11/12/2019 10:52:26 AM
Last edited 11/15/2019 1:45:56 AM