Contact: Wendy Milette FOR IMMEDIATE RELEASE
MY HERO Media Director
[email protected]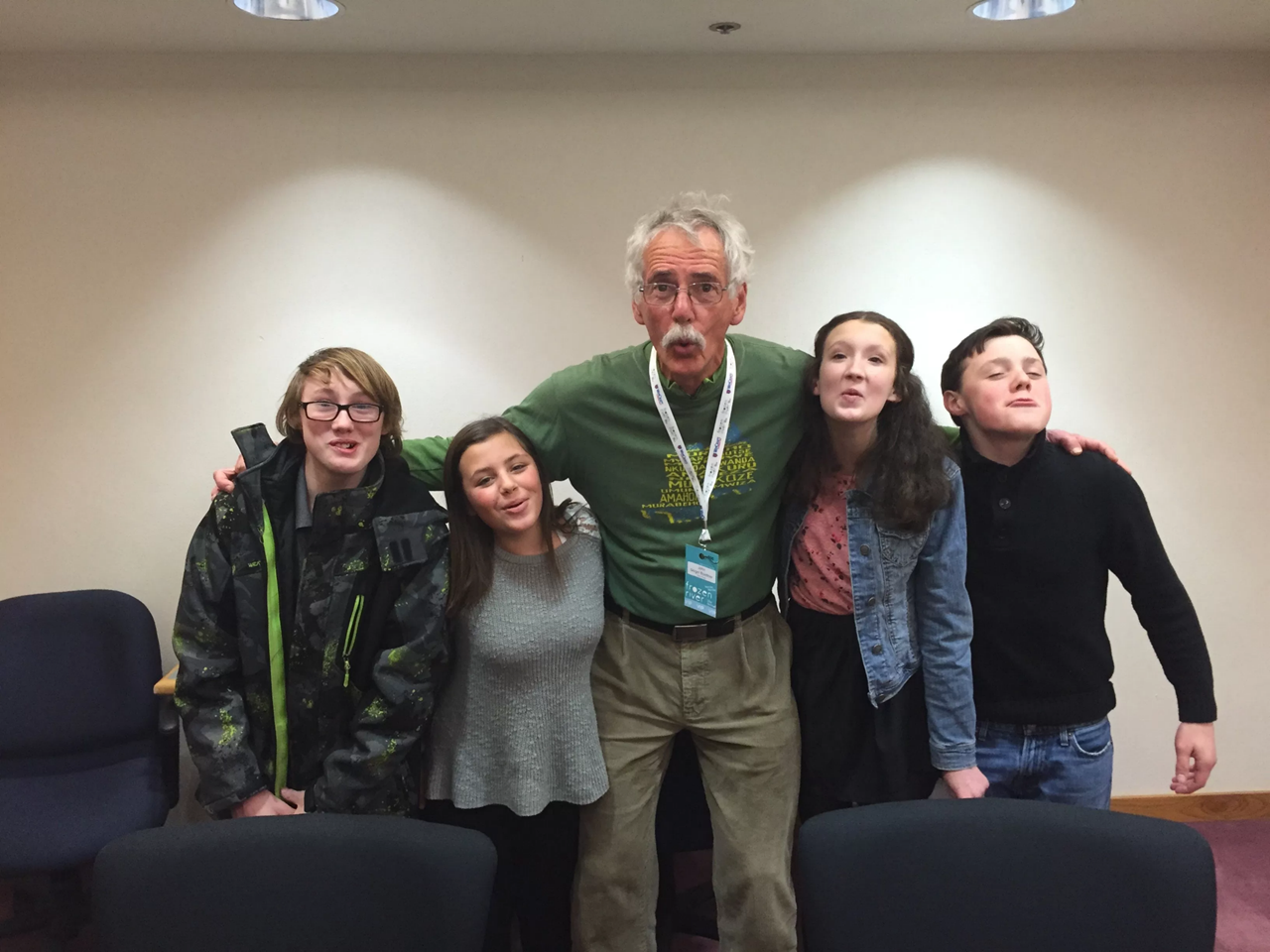 Teen Press founder John Seigel-Boettner with Teen Press reportersTeen Press
WINNER OF THE 2017 MY HERO FILM FESTIVAL TEEN PRESS AWARD: GROWING FOR CHANGE
11/11/2017 – LOS ANGELES, CA - The MY HERO Project is pleased to announce the winner of the 2017 Teen Press Award: Growing For CHANGE with their documentary "Growing A Healthy Community".
Founded by the University of Virginia's 2015 Dalai Lama Fellows, Shantell Bingham and Artem Demchenko, Growing for CHANGE is an initiative that brings together students educated in the organizations curriculum and residents of Westhaven to produce mobile gardens. In addition to creating a sustainable source for healthy food, the process of collaboration empowers residents to take a healthy role in their lifestyles. Gardening classes then become available to the residents.
Artem is a recent graduate from UVA's school of Architecture and Global Sustainability program. As one of the co-founders, he brings his love for design, and sustainability to the table. He enjoys Star Wars, playing Soccer, and good coffee. He is also a Life Long Dalai Lama Fellow, and believes that compassion and care for the environment should be the foundation for all technological innovation.
Shantell is a recent graduate from UVA's Master's in Public Health program. As one of the co-founders she brings her love for health, the built environment, and community to the table. She enjoys reading insightful novels and short stories, making art, and growing things no matter what it is. She is a Life Long Dalai Lama Fellow, and believes that effective collaboration starts with compassion!
The Teen Press is a national educational outreach program based on a model program at Santa Barbara Middle School.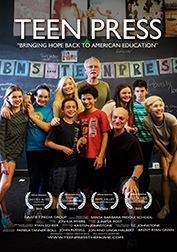 Teen PressTeen PressTwo teachers started Santa Barbara Middle School Teen Press in 2007, to cover the Santa Barbara International Film Festival. Since then, the young journalists have reported on stories that include the inauguration of President Barack Obama in Washington, D.C., the MacWorld Expo in San Francisco, and the South by Southwest Festival in Austin, Texas. They've addressed a perse set of issues including global warming, city planning and gun violence.
Teen Press reporters have also continued to provide coverage of the Santa Barbara International Film Festival and, in 2013, they met filmmaker T.C. Johnstone, whose film was premiering. The group inspired him to make a documentary about the young reporters.
The result was Teen Press, a 30-minute film that follows the team for an academic semester premired at SBIFF in 2016. The Teen Press educational outreach program is making available the film, and a curriculum guide called the Teen Press Cookbook, to help others create their own Teen Press program.
The Teen Press will present the 2017 Teen Press award at the MY HERO International Film Festival. The festival is part of The MY HERO Project, a 501(c)3 organization dedicated to sharing stories of heroes from all parts of the world. MY HERO's award winning web site hosts the world's largest archive of hero themed stories, music, art and short films
Page created on 11/7/2017 7:29:15 AM
Last edited 11/7/2017 7:50:11 AM