Use the Writing Process to Publish a Paragraph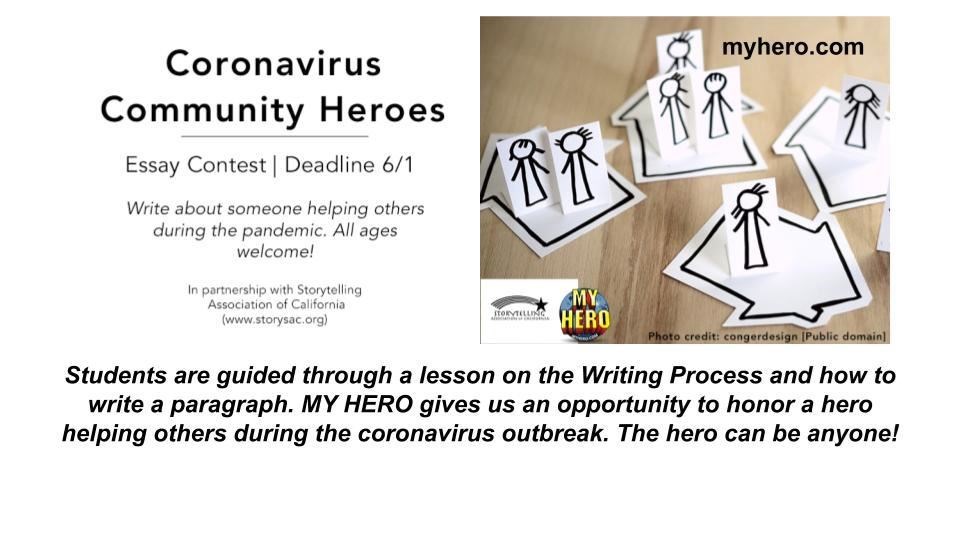 How to Use the Writing Process to Publish a Paragraph to Enter in the Coronavirus Community Hero Essay Contest
Use the Writing Process to Publish a 3 Paragraph Essay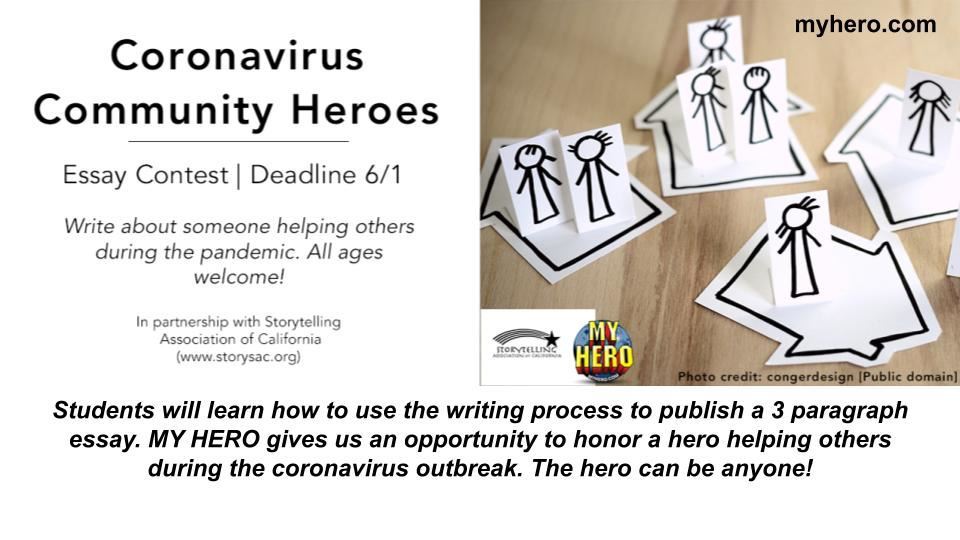 Using the Writing Process to Publish a 3 Paragraph Essay to Enter in the Coronavirus Community Hero Essay Contest
Use the Writing Process to Publish a 5 Paragraph Essay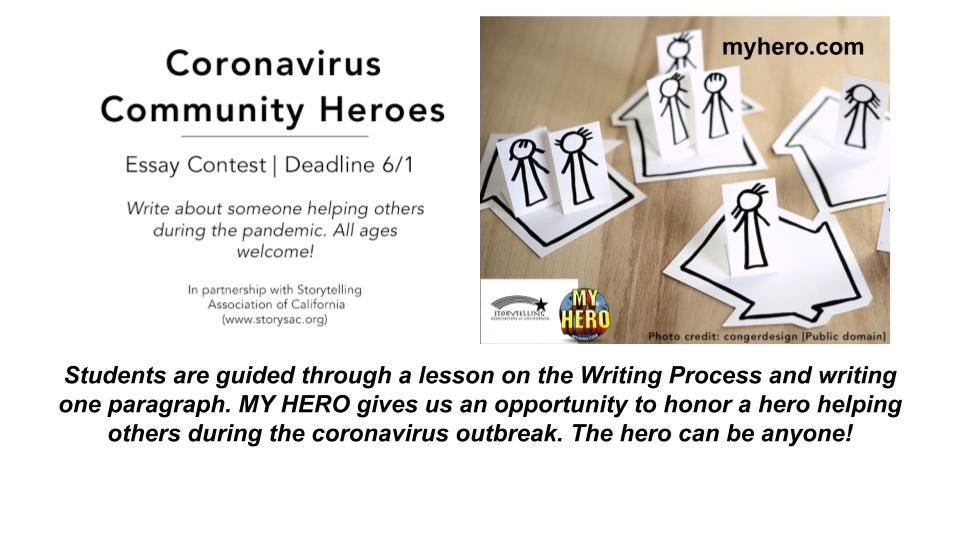 Using the Writing Process to Publish a 5 Paragraph Essay to Enter in the Coronavirus Community Hero Essay Contest
Students can share their Hero Essays through our Create Program
How to use MY HERO's Create Program to Publish Stories, Art, Film and Audio for Students
Tutorial for students: Publish written stories, film, original artwork and audio in MY HERO's multimedia library.


Credit: MY HERO
Additional Information About Call for Entries:
Coronavirus Hero Essay Contest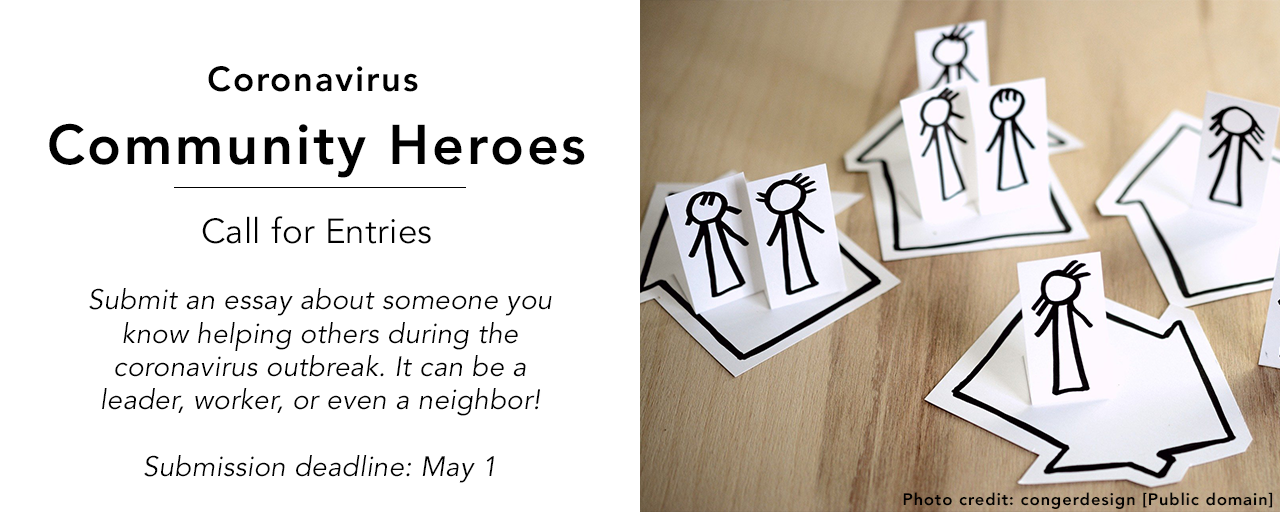 Coronavirus Community Heroes Call for Entries
As the world rallies together during the latest pandemic, the reality and comfort of humanity's goodness shines through. MY HERO is taking essay submissions about heroes helping others during the coronavirus outbreak. The hero can be anyone!
How to Organize Your Students' or Child's Published Work
For Additional Resources and Lesson Plans, Go to the MY HERO Lesson Plan Center
Learn about a New Hero Every Day of the Year: Use the MY HERO Calendar in the Classroom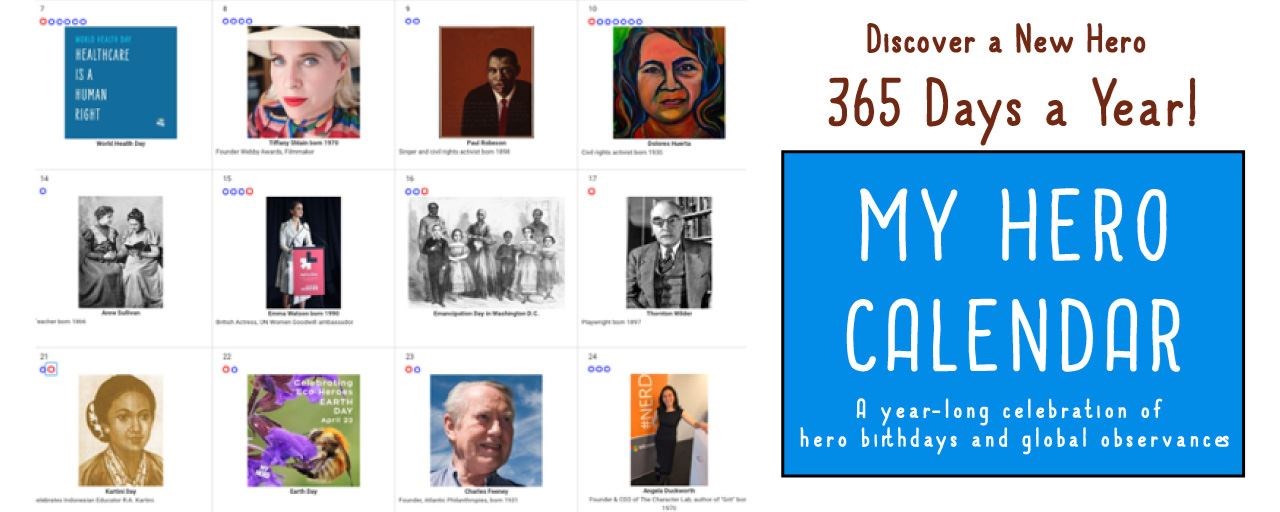 Organizer created on 4/21/2020 9:03:30 AM by Laura Nietzer
Last edited 4/22/2020 3:23:54 PM by Laura Nietzer