In the midst of poverty and starvation, the prospects for the Kamkwamba family in the small village of Masitala were looking more dismal by the minute. Despite harsh circumstances, 14-year-old William Kamkwamba was able to look past the bleak situation and engineer his way to success.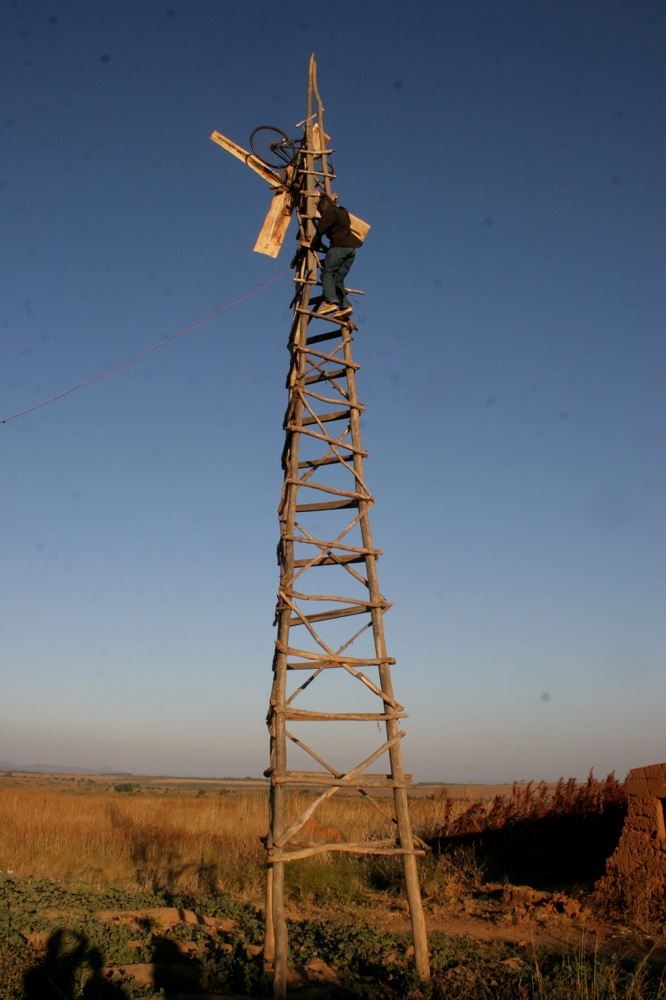 Kamkwamba's WindmillBy Erik (HASH) Hersman from Orlando - William's WindmillUploaded by Church of emacs, CC BY 2.0, https://commons.wikimedia.org/w/index.php?curid=9424460
Citing the help of a Using Energy manual by Mary Atwater, Kamkwamba built his first windmill out of scraps found lying around in a junkyard. The final product consisted of a bicycle frame from a broken bicycle, a tractor fan blade, an old shock absorber, and branches from blue gum trees.
At an official TED conference in 2007, Kamkwamba explained, "After I dropped out of school, I went to the library and I read a book, Using Energy, and I get information about doing the mill. And I tried and I made it."
For Kamkwamba, it was as simple as that.
Demonstrating strength, wit and resilience, Kamkwamba raised funds during his first TED conference and managed to make one more windmill to power an irrigation system during a bad crop season. Combined with his first, Kamkwamba's windmills managed to generate about 35 watts of energy. The windmills power four light bulbs, two radios and an irrigation system for his family's crops.
"We have seven children in my family, all sisters except me. Because of the hunger, I was forced to drop out of school," explained Kamkwamba. "I looked at my father, and I looked at those dry fields; it was a future I could not accept."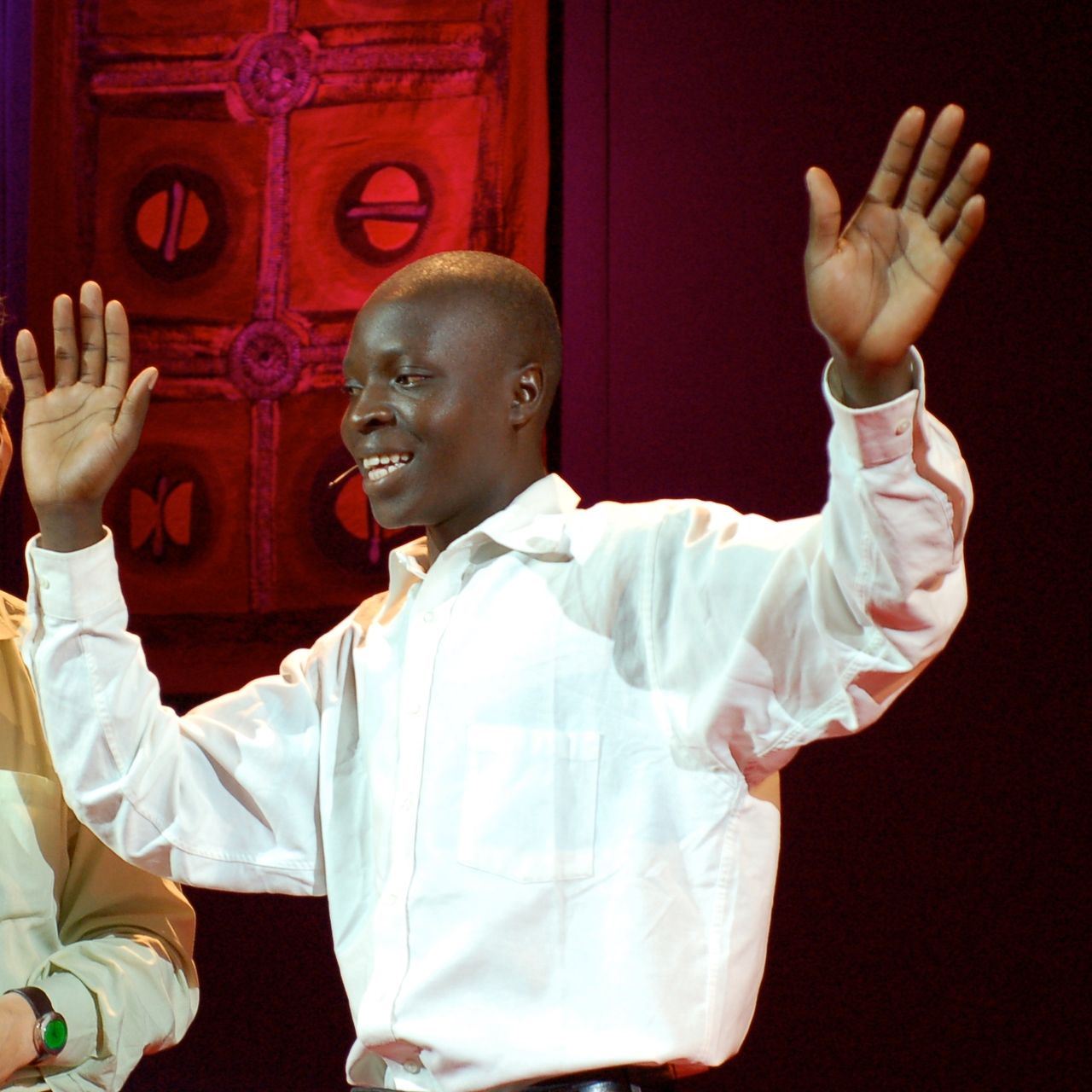 William Kamkwamba on the TedX stage in 2007By Erik (HASH) Hersman from Orlando - William Kamkwamba, CC BY 2.0, https://commons.wikimedia.org/w/index.php?curid=7078410
Unbeknownst to Kamkwamba, his windmills were the catalyst for his career and education in the engineering field. Since his first TED Talk during June 2007, Kamkwamba has appeared on the TED stage three more times, telling his story about the innovation and grit that eventually led him to pursue higher education. In 2010, Kamkwamba graduated from African Leadership Academy and went to Dartmouth College in the United States. He graduated in 2014.
"William, you strike me as a symbol of all that we've been talking about this week when we talk about positivity," said Ted Curator Chris Anderson during an interview on the TED stage. "You know that the answers are here, that with the right ingenuity and the right determination, we can try and make it happen. You really are an inspiration."
Since obtaining his degree, Kamkwamba focuses his efforts on bettering his Malawi community. According to his website, williamkamwkamba.com, he works with WiderNet to develop new technology curriculum to educate individuals on knowledge--and the application of knowledge. He travels back to his home country of Malawi to work with the farmers for better technology.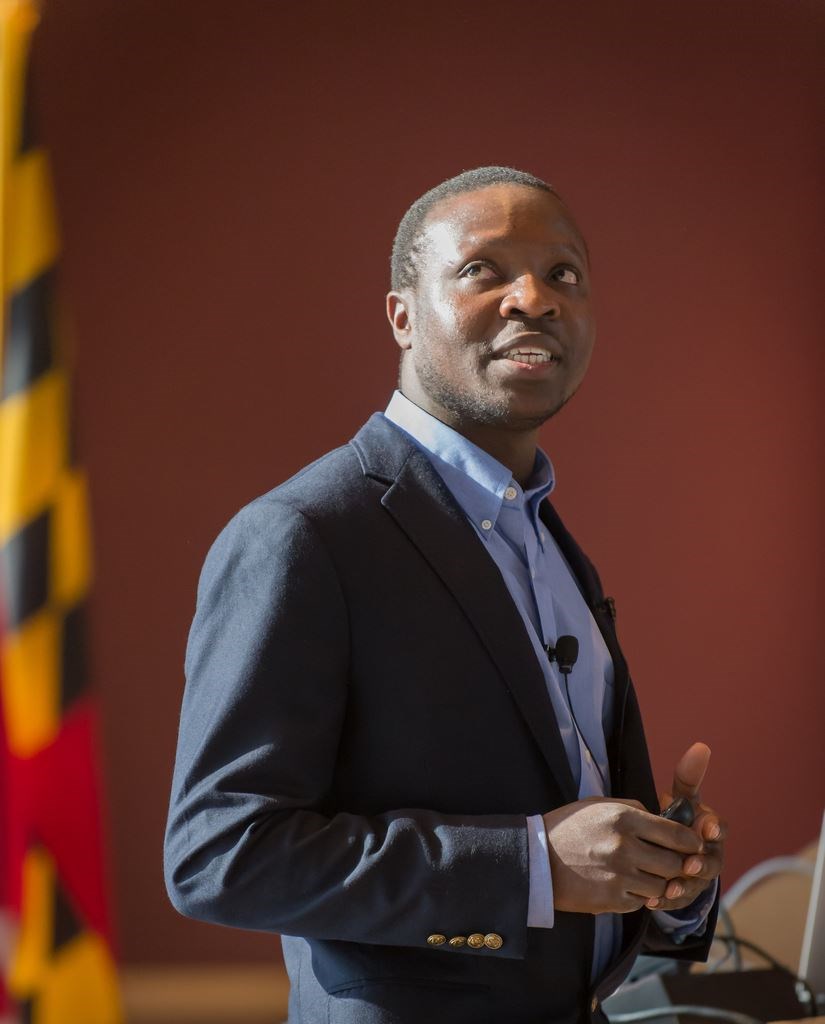 William KamkwambaHoward County Library System - Flickr [Public domain]
"Many people in my country Malawi—almost 80% of the people are farmers. Each and every year we are struggling to feed our population. One of the problems is that because our families depend on agriculture, when there is drought or if during dry season, more farmers are not doing anything," said Kamkwamba during his most recent TED conference. "What I am working on right now is working with farmers to design a pump so farmers can use a panel or car battery to pump water so they can sell their crops to the supermarket."
Since graduating, Kamkwamba was featured in Time Magazine's 30 Under 30 Changing the World list, runs the Moving Windmills Project Foundation, and wrote a memoir about his journey with education and engineering titled, "The Boy Who Harnessed the Wind." In 2019, BBC Films produced a British drama film based on the memoir by Kamkwamba. The film is available for purchase on Prime Video and for streaming on Netflix.
"My dream is to continue the work that I am doing," said Kamkwamba. "Trying to find ways of solving some of the problems that people are facing in my community or in the world in general."
Page created on 1/9/2020 5:47:31 AM
Last edited 9/4/2020 7:25:33 AM