The MY HERO Project is delighted to announce three winners of the 2022 Sylvia Earle Ocean Conservation Award. MY HERO presents this annual award to filmmakers who showcase heroes who are working to protect the world's oceans. This year, two additional awards were granted — one for a student filmmaker and one for a film aimed at young audiences.
The annual award is named for Dr. Sylvia Earle, a world-renowned marine biologist, oceanographer, explorer, author, lecturer, leader, and research scientist who has led more than 100 expeditions and is author of more than 200 publications. It is sponsored by MacGillivray-Freeman Films' Educational Foundation's One World One Ocean campaign[i].
Said Greg MacGillivray, Chairman of MacGillivray Freeman Films: "Sylvia Earle is our ocean hero, and we hope this award inspires aspiring filmmakers to shine a spotlight on other dedicated people from all walks of life who are working tirelessly on behalf of our oceans."
The winners are chosen annually by Barbara MacGillivray, the organization's Director of Partner Outreach, and her team.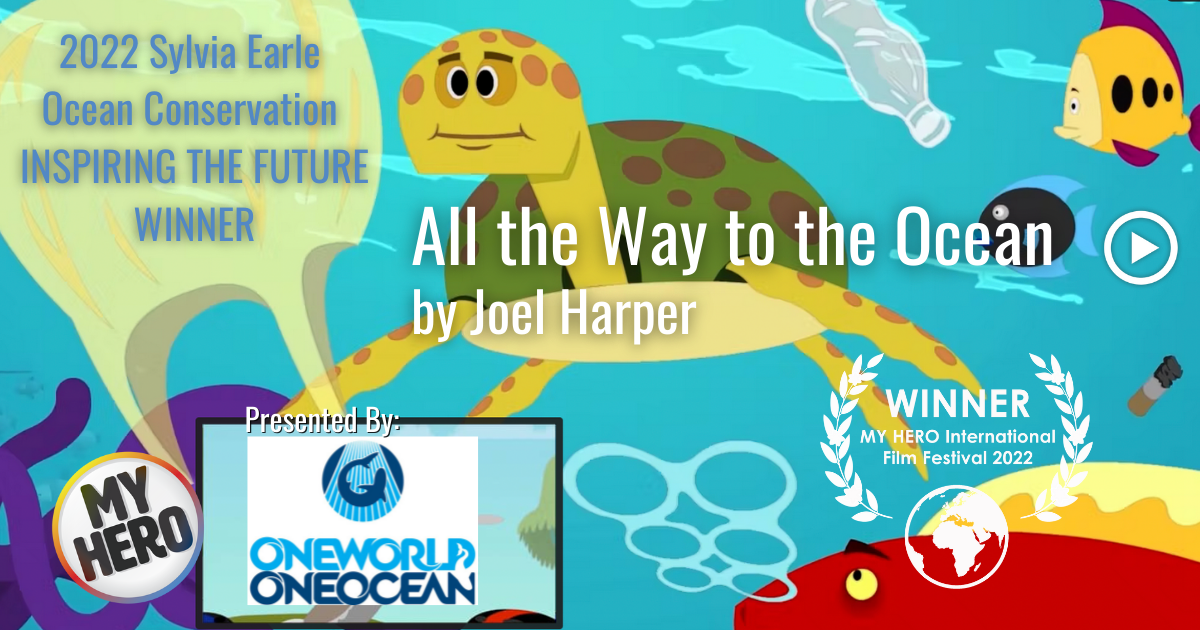 All the Way to the OceanMY HEROThe 'Inspiring the Future' winner, a film aimed at young audiences, went to All the Way to the Ocean, directed by Douglass Rowell and written and produced by Joel Harper. Originally a book, the film centers around an uplifting story of two best friends and their discovery of the relationship between city storm drains and the world's oceans, lakes and rivers.
Said Joel: "The film was inspired by the age-old saying THINK GLOBALLY ACT LOCALLY. I had the good fortune to grow up in a beautiful town. A community with trash receptacles and recycle bins on street corners. "No Dumping" stencils above all of the storm drains. And despite the warning signs, I continued to see trash littering our beautiful, tree-lined streets and entering storm drains. I brought the issue to the attention of our city officials, but I felt like not enough was being done to combat the problem. This would become the spark that would ignite my passion and mission to make a difference starting in my own community."
The film was a hit with youth in Laguna Beach:
"Overwhelmingly, it sounds like the students really liked it," said Sara Ludovise, of the Crystal Cove Conservancy. "In each class, all of the students voted unanimously that they would recommend it for an award."

"It was about science. It showed us not to throw any trash in the sewer. The crabs were funny," said first grade student Juan.
"I like that there was a meaningful song and story," said Charlotte, a kindergarten student. "I think it was very helpful to learn about why plastics and trash are such a problem."
Said Barbara MacGillivray: "All the Way to the Ocean is the most inspiring Ocean Film for Youth. Positive comments from the Crystal Cove Conservancy students really helped me realize how impactful this film is for young people."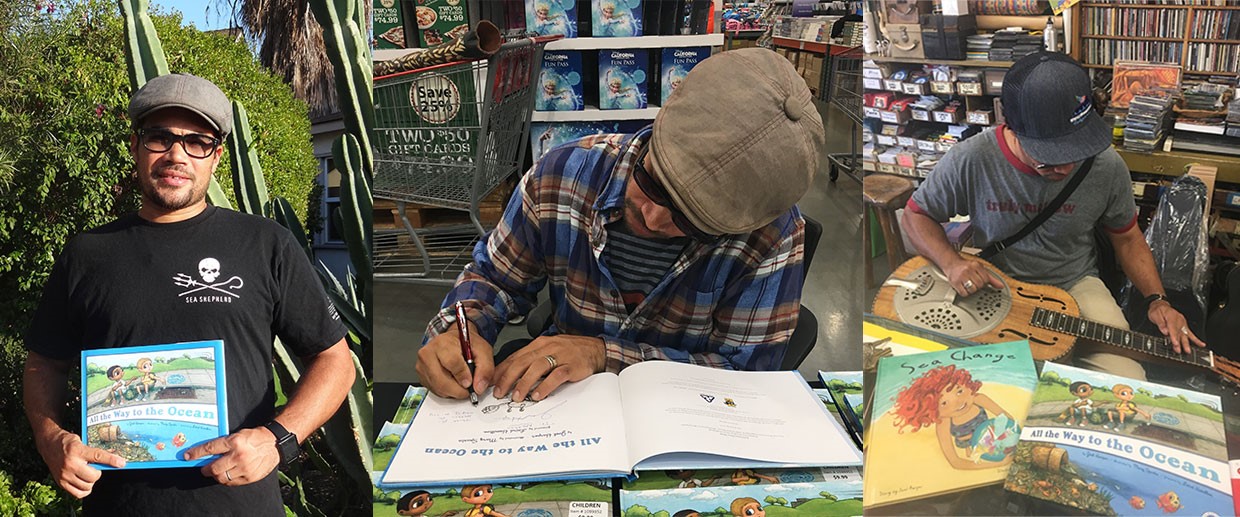 Ambassador LeadersJoel HarperOn receiving the award, Joel stated: "Receiving this exceptional award means a lot to me for many reasons. The My Hero Project, Dr. Sylvia Earle, and Barbara MacGillivray and her family's legacy have been significant inspirations behind my work in ocean conservation – making this award all the more meaningful for me. Receiving this award is a momentous occasion in my 20-year journey with my storybooks and film, working to inspire children and adults to want to take part in a rapidly growing movement to make the world safer, cleaner, and healthier world."
To learn more and to purchase copies of Joel 'All the Way to the Ocean,' or any of Joel's other publications, please visit his website. For educators, Joel has partnered with Big Picture Instructional Design to develop complementary lessons plans for All the Way to the Ocean.
For more information about all of the 2022 winners, please got to: Silvia Earle Ocean Award
To watch the winning films please go to: Sylvia Earle Award 2022.
---
[i] One World One Ocean is a global non-profit campaign designed to connect people emotionally to the world's ocean. Its mission is to raise awareness of ocean degradation, to inspire audiences through cinematography and to spark a global movement to protect our seas.
Page created on 6/12/2022 2:02:05 PM
Last edited 12/9/2022 5:04:48 PM