CONTACT: Wendy Milette FOR IMMEDIATE RELEASE
Director - MY HERO International Film Festival
[email protected]
949-376-5963
MY HERO'S 2022 SYLVIA EARLE OCEAN CONSERVATION AWARD WINNERS
JUNE 2, 2022 – LAGUNA BEACH, CA – The MY HERO Project is delighted to announce three winners of the 2022 Sylvia Earle Ocean Conservation Award. MY HERO presents this annual award to filmmakers who shine a light on heroes who are working to protect the world's oceans. This year, two additional awards were granted — one for a student filmmaker and one for a film aimed at young audiences.
The annual Earle Award is named for Dr. Sylvia Earle, a world-renowned marine biologist, author of more than 200 publications, and explorer, who has led more than 100 expeditions. It is sponsored by MacGillivray-Freeman Films'Educational Foundation's One World One Ocean campaign. The winner is chosen by Barbara MacGillivray, the organization's Director of Partner Outreach, and her team.
The 2022 winner is Voice Above Water, directed by Dana Frankoff and produced by Turning Tides Films, Indonesia. The film features nonagenarian Wayan Ny, who does his part to clean the ocean and make the world a much better place.
"With the 90-year-old Indonesian fisherman turned environmentalist/ocean plastic eliminator, that film was definitely the most personal and emotionally engaging," MacGillivray said.
Upon accepting the award, Frankoff said, "Sylvia Earle is such a hero of mine and it is an incredible honor to win the Sylvia Earle Ocean Conservation Award! Voice Above Water was made to encourage hope and motivation towards protecting our oceans. Thank you Barbara MacGillivray and My Hero awards for helping spread awareness and sharing our film."
Voice Above WaterMY HERO
The student winner is Ocean Hero Spotlight, by Jessica Vance. In the film, Oluwaseyi Moejoh from Nigeria and Heather Brockbank from the Bahamas share their stories of ocean activism.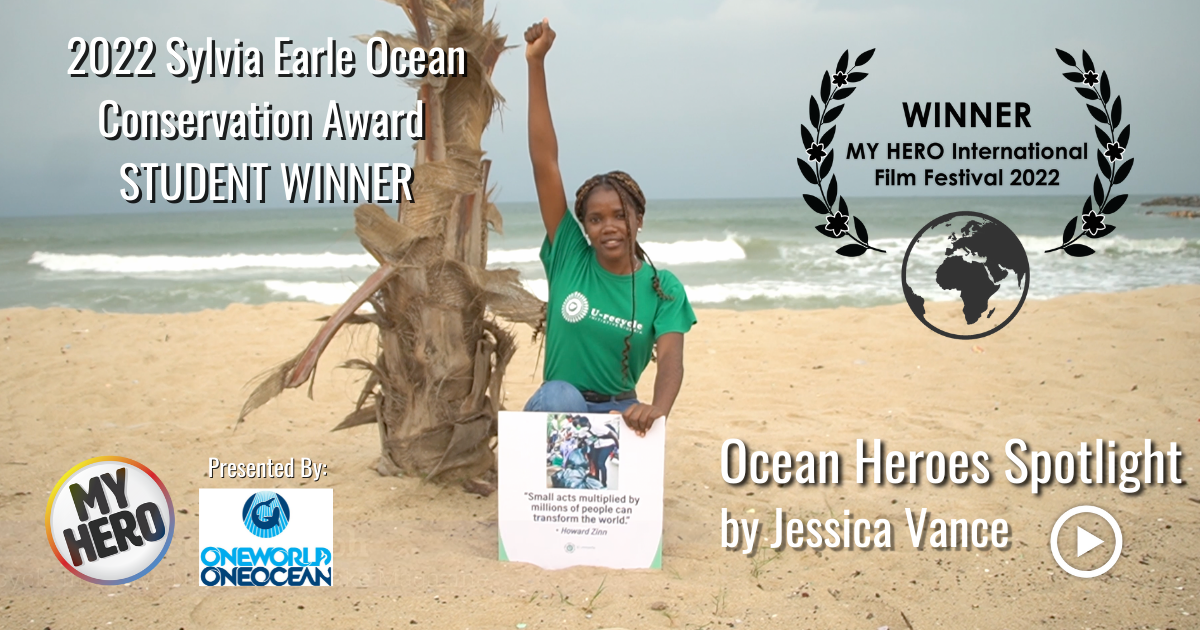 Ocean Heroes SpotlightMY HERO
"I selected Ocean Hero Spotlight as the student winner to recognize Jessica Vance as an emerging filmmaker and I hope that she is able to continue her work with finding young ocean heroes and refine her interviewing and filming technique," MacGillivray said.
The Inspiring the Future Winner is All the Way to the Ocean, directed by Douglass Rowell and produced by Joel Harper, is an uplifting story of two best friends and their discovery of the relationship between city storm drains and the world's oceans, lakes and rivers. The film was a hit with youth in Laguna Beach.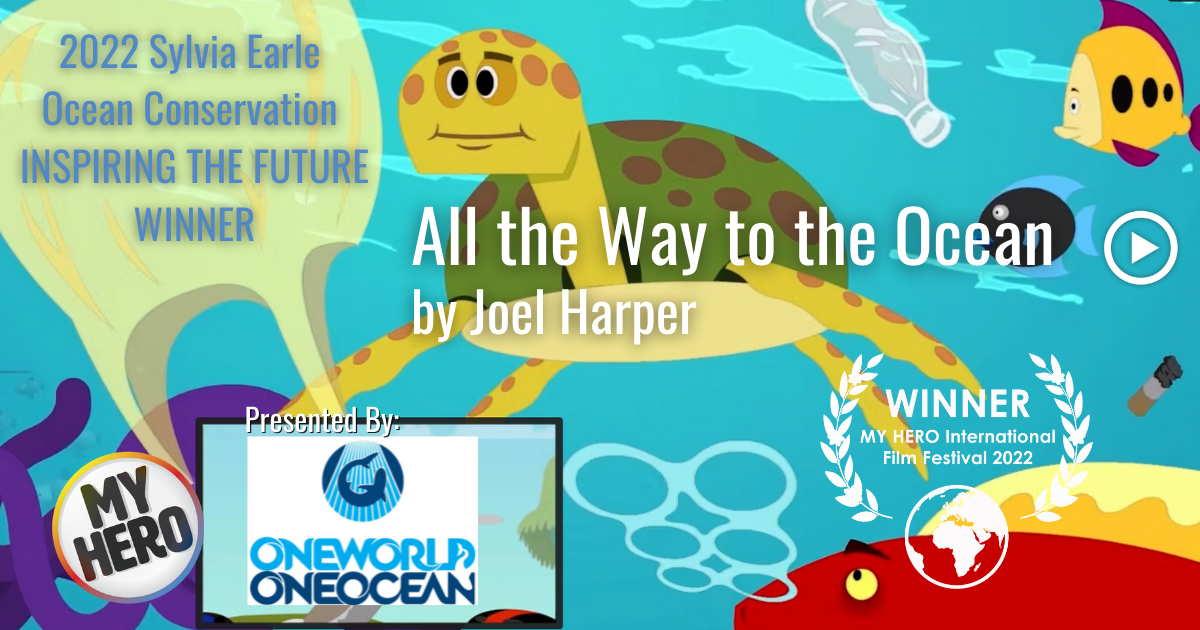 All the Way to the OceanMY HERO
"Overwhelmingly, it sounds like the students really liked it," said Sara Ludovise, of the Crystal Cove Conservancy. "In each class, all of the students voted unanimously that they would recommend it for an award."

"It was about science. It showed us not to throw any trash in the sewer. The crabs were funny," said first grade student Juan.
"I like that there was a meaningful song and story," said Charlotte, a kindergarten student. "I think it was very helpful to learn about why plastics and trash are such a problem."
" All the Way to the Ocean is the most inspiring Ocean Film for Youth," MacGillivray says. "Positive comments from the Crystal Cove Conservancy students really helped me realize how impactful this film is for young people."
Page created on 6/2/2022 9:19:10 AM
Last edited 6/8/2022 8:43:48 PM