Clara Barton
by
Lin from Maryland
Clara Barton is a respected hero. She is known for being the founder of American Red Cross and the Angel of the Battlefield. By inspiring countless teachers, medical professionals and social workers, Clara Barton lights up people's hopes and becomes a hero.
Clara was the daughter of Captain Stephen and Sarah Barton. Being the youngest child in the family, she was taught by her two brothers and sisters. In addition, her father was a respected farmer, horse breeder, and politician. Moreover, when her brother was ill, she stayed with him and learned to administer all his medicine. This displays Clara as brotherly and kind. She was also shy. When her mother sent her to school, the teacher sent her right back. She was scared of strangers, snakes, and thunderstorms. However, Clara could easily spell complicated words at the age four. Her eminent gift started at 11 years old when she nursed her brother through a serious illness.
Heroes are selfless. Clara Barton had unselfish concern for the welfare of others and less concern for herself. In spite of the fact that Clara's plan was to spend her days in therapeutic reading after leaving her teaching career in 1854, she helped the wounded day and night at many Civil War battles. Even if her nursing activities had been considered improper and unladylike during the Civil War, she didn't hesitate nor refuse to help. At the end of the war, her apartment on Capitol Hill also served as the Office of the Search for Missing Men until 1868. She even opened her place for public use. Those selfless, zealous devotions prove Clara is a hero.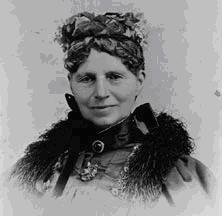 Heroes are persevering and intrepid. Clara opened her own school in Bordentown. "If you will let me try, I will teach the children free for six months" (Clara Barton Birthplace Museum). Clara never gave up teaching; therefore, the number of students increased from six to two hundred by the end of the school year. Moreover, she went to sites of battles, where she saw chaos and devastation, to help the wounded soldiers. This illustrates how brave she was. Also, she fought courageously for women's rights by working closely with Susan B. Anthony, Lucy Stone, and others. Being the pioneer for women's rights, she stood up to do something beneficial. In the turbulent years following the Civil War, Clara Barton joined the battle for racial equality. This reveals that she was a persevering hero.
"To this day, I would rather stand behind the lines of artillery at Antietam or cross the pontoon bridge under fire at Fredericksburg, than to be expected to preside at a public meeting" (Clara Barton Birthplace museum). Clara's attitude inspires me. The reason she devoted herself to the community is not for her reputation nor prestige. With an earnest heart, she worked continuously for the good of the public. This inspires me to study to do something beneficial in the future but not just getting good grades. Clara also inspires me to work continuously on my dream but not to give up so easily. My attitude has changed to be more positive because of her. Clara Barton is a hero to me.
Page created on 4/3/2009 12:00:00 AM
Last edited 4/3/2009 12:00:00 AM
The beliefs, viewpoints and opinions expressed in this hero submission on the website are those of the author and do not necessarily reflect the beliefs, viewpoints and opinions of The MY HERO Project and its staff.
Related Links
Bibliography
Pryor, Elizabeth Brown. Clara Barton: Professional Angel. Pennsylvania: University of Pennsylvania Press, 1988.