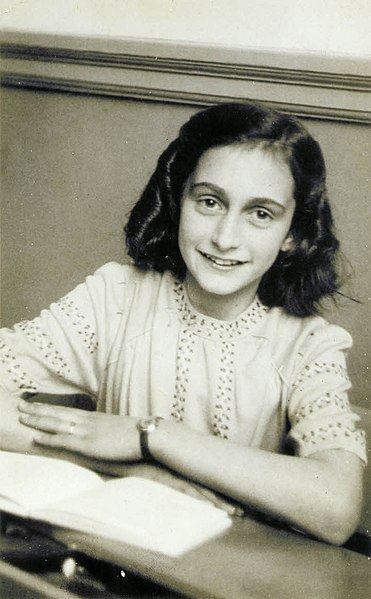 Anne FrankAnonymousUnknown author [Public domain]When I first read Anne Frank's The Diary of Anne Frank, I was living in a suburban home with a manicured lawn in a gated community, sheltered from the outside world. It was an eye-opening experience for me. Up to that point in my life, the heroes in my books rode in on white horses, and the good guy always won in the end. But in this book, there was no happy ending; instead, the young hero dies in a concentration camp.
I was overwhelmed with grief and anger at the injustice and intolerance that had led to Anne Frank's death, but her honesty and the very existence of the book gave me hope, too. It was the first time I really understood the power of words: Anne Frank's words lived on, and they had the power to change lives.
We owe the existence of the book to Miep Gies, the tremendously courageous and just woman who helped Anne Frank and her family hide from the Nazis. Gies not only risked her own life to provide the Franks with food and supplies, but she found, saved, and eventually shared Anne"s diary.
In 1994, I began teaching high school in Long Beach, California. As a rookie teacher, I was given a class of unteachables, students that no other teacher wanted. Many of my students had grown up in an environment of violence, racial discrimination, and hate; and many of them had participated in the Rodney King riots. They weren't expected to survive, much less graduate. The Diary of Anne Frank was one of the tools I used to convey to my students the tremendous power of words. They could then use this power to express their feelings of anger, alienation, and fear, because words were far more powerful than a spray-paint can or a Molotov cocktail.
There were some obstacles to overcome. My students weren't issued books at school because the administration thought they'd destroy them. I used my Christmas funds to buy each one of my 150 students a copy of Anne Frank's diary, and I think that simply having books of their own had a profound effect.
I was shocked to discover that many of my students had never heard of the Holocaust at all. So I looked for a way to make history come alive. Since there was no funding for a field trip, I worked two other jobs, moonlighting as a concierge and selling lingerie, so that I could save up enough to take them to the Museum of Tolerance in L.A. The field trip, and the realization that learning isn't just something that happens in a classroom, also had a profound effect on all of us.
Pain transcends geography and time, and my students began to identify with Anne, who was their age. They began to realize that they were themselves living through what they began to call "an undeclared war." The streets of Long Beach weren't the streets of Europe during World War II, but like Anne Frank, my students had also been discriminated against, and too often found themselves losing friends and loved ones to violence.
Anne had also been surrounded by terrible violence, but she fought back with words instead of weapons. Through her example, my students began to understand that words endure, and can bring about change. They started to write their own diaries, which was a cathartic and liberating experience, but also a terrifying one: when they put something on paper, they made it real.
When we learned that Miep Gies was still alive, we decided to send her our stories and ask her to come visit our class. She came, and became a living bridge between the black-and-white pages of Anne's diary and our own memories and imaginations. She brought to life the reality of what had actually happened in that attic, and she urged my students to "respect Anne's wish that we go on living, to make sure Anne's death was not in vain."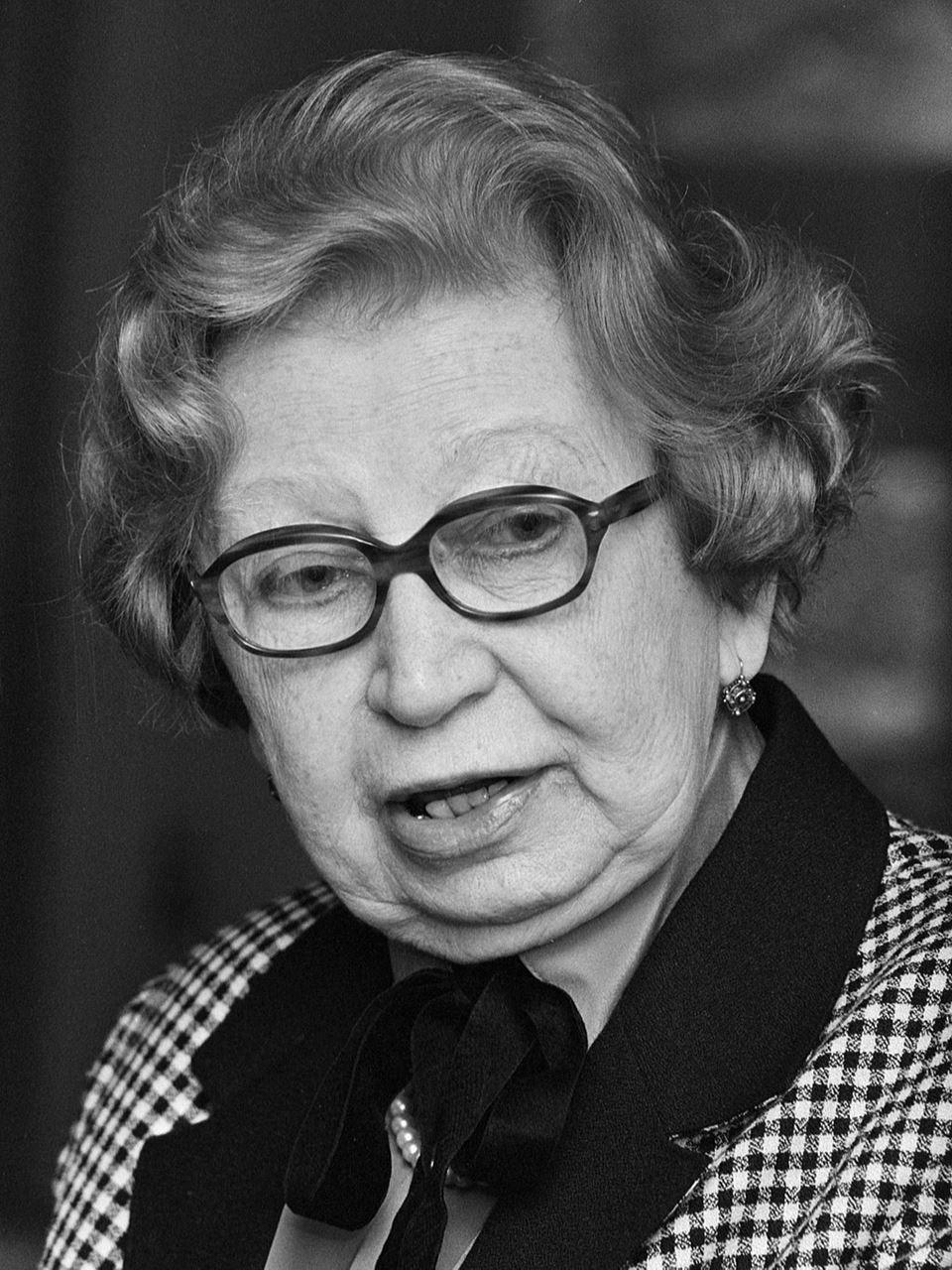 Miep GiesRob Bogaerts / Anefo [CC BY-SA 3.0 nl (https://creativecommons.org/licenses/by-sa/3.0/nl/deed.en)]Meeting Miep had a radical effect on my students. She is incredibly humble and gracious, and always deflects any kind of attention by saying "This is bigger than me," but the fact remains that she put her life on the line. She didn't have to do what she did. There weren't television crews watching, or a book deal to be made. She was saving humanity, and in saving humanity, she was preserving hope for all of us. Before she was captured, Anne Frank wrote, "In spite of everything, I still believe that people are good at heart." I believe that she had Miep in mind when she wrote those words.
During Miep's lecture to our class, one student who had been particularly inspired by her story stood up and told her that she was his hero. She got very upset and said, "I'm not a hero; I simply did what I had to do, because it was the right thing to do." That became a mantra, for me and for my students. What better guiding principle can you have for making choices than simply to do the right thing?
It has been ten years since my students and I read The Diary of Anne Frank together, and met our hero, Miep Gies. The students' stories have been published and the proceeds have been used to help the authors go to college. Today, some of the Freedom Writers are teachers, social workers, doctors, and lawyers. They have spoken on television and before Congress.
It's most exciting for me when we go to speak at schools, and I see my kids challenging a whole new generation of teenagers to put their personal stories onto the page. Through Anne Frank's legacy and the work of Miep Gies, my students and I have truly learned the power of words to change the world.
Page created on 8/11/2014 5:36:47 PM
Last edited 6/12/2020 11:07:21 PM