2006 MY HERO Film Festival
1st Place Student Winner: Will Levitt
& Special Hero Award Winner: Wangari Maathai

Will says:
I started creating this film almost a year ago. At that point, I wasn't sure if the film would ever come to be anything, or if I would even end up finishing it. But as soon as I started discovering Wangari Maathai, the film fell into place. Though Wangari's message has been shared in many ways, most notably with her 2004 Nobel Peace Prize, I thought that it was important that I try and share her message in my own way. Through her work, Wangari is a hero to so many. She has stood up for countless issues: the environment, women's rights, just government, sustainable economies, international cooperation, and much more. I wanted to express how her work can connect to so many people throughout the world, and how her message is a very important one to carry on.
I would first like to thank Wangari, as without her inspiring story this film would never have taken form. Earlier this year I was given the chance to meet her when she visited Boston. To meet her in person further displayed to me the importance of her work, but also made me grateful all the more for her work that has inspired so many, in this case my film. Second, I would like to thank MyHero. The film festival provides a unique opportunity for so many of us to creatively share how we feel about our heroes, and all of the resulting films submitted are talented, engaging pieces of work. Last, I would like to thank my parents, teachers, and everyone else who helped me create this film with many long hours of tweaking and watching it over and over again.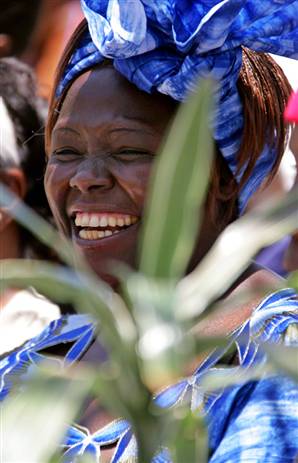 In 2004, Wangari Maathai received the Nobel Peace Prize for "her contribution to sustainable development, democracy, and peace." She is the first African woman to ever receive the award. As founder of The Green Belt Movement, an organization that has mobilized thousands of Kenyans, mostly women, to plant more than 30 million trees across the country. Now a member of the Kenyan Parliament, she works to spread her message of peace through grass roots mobilization and by stressing that a healthy planet makes peace more possible.

This two part film is an eloquent and illuminating introduction to Nobel Peace Prize winner Wangari Maathai.Using pictures and video footage, it narrates the development of this significant international figure through her university schooling, her foundation of the Green Belt Movement, her entrance into Kenyan politics and eventually her emergence as environmentalist on the international stage.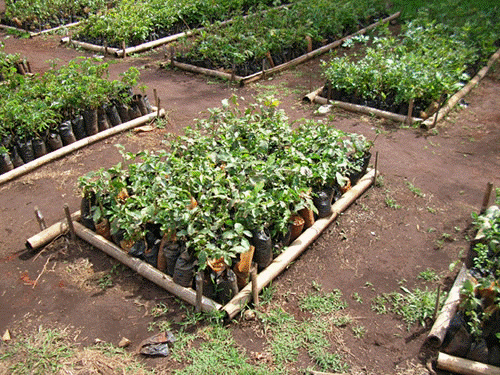 Wangari Maathai was born in 1940 in a village of rural Kenya to a humble family. She received a scholarship from the Kennedy Administration to study in the United States. She earned her degree in biological sciences in Kansas, and her PhD in Veterinary Medicine at the University of Nairobi. At younger than 30 years old, Maathai was the first woman from East or Central Africa to receive a Doctorate degree. After completing her education, Maathai became active in Kenyan politics.
She developed the idea of planting trees as a means to improve communities. She started by planting a simple seven trees in her own back yard, on
World Environmental Day,
1977. The project quickly expanded. Maathai organized womens groups to plant trees with the common goal of improving life for locals, especially women. The
Green Belt Movement,
as the project came to be known, had a simple objective:
plant trees.
Through the planting of trees, she has allowed women to take back the lives they once felt they had lost. She herself has represented the power women can have in political matters. The Green Belt Movement has moved Kenya much closer to the acceptance of full equality for women.
Today, over 30 million trees have been planted with the Green Belt Movement. It has spread to over 30 countries and has proven to be one of the most successful environmental and community development projects ever in history.
Upon hearing the news that she had won the Nobel Peace Prize, the first thing that Wangari Maathai did was walk outside, and plant a tree.
Page created on 1/1/2015 11:54:34 AM
Last edited 1/1/2015 11:54:34 AM
Related Links
View a short film Wangari Maathai
The Green Belt Movement
- provides income and sustenance to millions of people in Kenya through the planting of trees. It also conducts educational campaigns to raise awareness about women's rights, civic empowerment, and the environment throughout Kenya.
Hummingbird
- Excerpt from Dirt! the movie - Bill Benenson, Gene Rosow and Eleonore Dailly
Wangari Maathai
- MY HERO story by Frances Lappe
Extra Info
"Because we have the capacity to understand these processes, we have a special responsibility to the entire creation, in order for us to live in harmony, for as long as this planet, can allow us to be."
Wangari Maathai"African women in general need to know that it's OK for them to be the way they are - to see the way they are as a strength, and to be liberated from fear and from silence."
Wangari Maathai"We can work together for a better world with men and women of goodwill, those who radiate the intrinsic goodness of humankind."
Wangari Maathai "Trees, for her, are a way of expressing the freedom of the people to develop, grow, and flourish. And so I think of her work in terms of tree planting, as a representative expression of what she would like to see people be."
Calestous Juma,Professor of International Development, Harvard University "She also holds the view that the capacity of the people to have the freedom to maintain and conserve their own local environment is a central democratic principle, and that's why she works directly with the local people."
Calestous Juma "She was of course, a visible critic of government policies, and on that account, she was constantly at odds with the government. Rather, I would actually say that the government was at odds with her."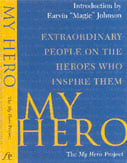 This book is a collection of essays written by some of the most remarkable people of our time. The authors have contributed their stories to this book to help support this award-winning not-for-profit web project.