We envision a world where media and technology facilitate the telling of stories from the broadest possible range of experiences, driving people to create inclusive, equitable communities.
BAYCAT Academy has been contributing to the MY HERO Film Festival since 2006.
BAYCAT is a nonprofit social enterprise based in San Francisco that addresses racial, gender and economic inequity by creating powerful, authentic media while diversifying the creative industry. By educating and employing young and aspiring BIPOC (Black, Indigenous, people of color), LGBTQIA+, and women artists from historically oppressed communities in the Bay Area through BAYCAT Academy, and producing media for socially minded clients through BAYCAT Studio, they are changing the stories that get shared with the world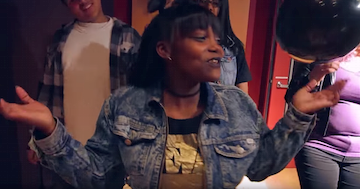 Reach for the StarsBAYCAT
Villy Wang, Baycat's CEO and President, founded the organization in 2004 with the dream of bringing more diversity to storytelling through film and media.
Wang was raised by an immigrant single mother in NYC and her desire to tell her mother's story forged a passion for using digital media. Her ambition for BAYCAT was to create a new kind of social enterprise that could help kids who, like her, grew up in the projects. Said Wang: "I believe every person's story matters, and they way to advance racial and economic equity is by changing the storytellers and creating a new ecosystem to promote stories previously untold by those most misrepresented and underrepresented in traditional media."
Leveraging her extensive 25+year background in banking, law, education, media, arts, and non-profit management, Wang launched BAYCAT, a business that would help put an end to racism through storytelling, one story at a time.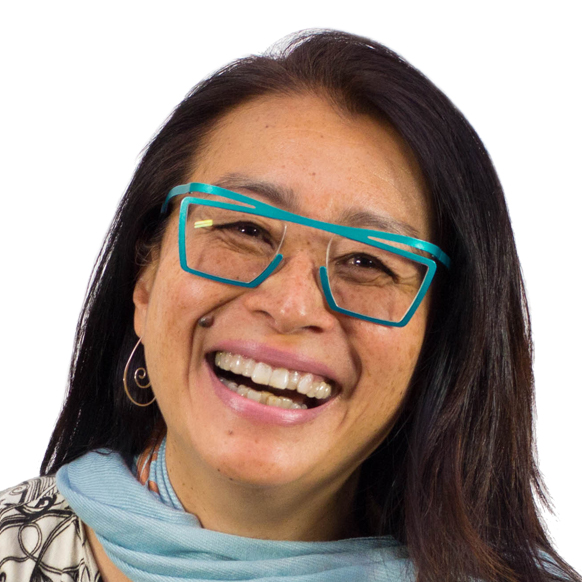 Villy WangBAYCAT Academy
Wang is a Bay Area Jefferson Award winner, a TED Speaker, was named one of 2017's Most Influential Women in Bay Area Business by SF Business Times, and President of the SF Film Commission. She earned a double B.A. in Engineering and Economics from Brown University, JD degree from Northwestern University and her teaching credential from San Francisco State University.
BAYCAT Studio, the training ground for BAYCAT Academy's young adult internship, produces professional media for clients such as the Golden State Warriors, National Park Service, and more. Over the last 19 years, BAYCAT Studio has employed and launched the careers of over 320 diverse young adults and young women. Boasting a 83% placement rate of intern graduates (ages 18-25) into jobs with companies such as Lucasfilm, Pixar, HBO, and other leading employers, they are bringing diverse talent into the tech, media and creative industries.
BAYCAT Academy's introductory and advanced filmmaking programs are the formative cornerstone in their pathway from education to employment, and since 2004 they have bridged the digital divide for 4,900+ youth. Their advanced high school artists, "The Crew," leverage their skills to produce media for community partners. Kainoa "Kai" Parker was a member of BAYCAT Academy's Advanced High School Filmmakers Summer 2022 Crew which created the MY HERO finalist film, 'Swap Film .Co: Behind the Shutter.' The film documented how Emmanuel Blackwell III established SwapFilm.Co, a small film processing company that also creates a tightly knit community of San Francisco photographers that create their own art and support each other through tough times.
In an interview with Kai, he was asked:
What inspires you as a filmmaker?
Every once in a while, I'll watch a film, and it will stick with me. It can stay in my head and leave with me as I leave the theater or as I go to sleep. It's powerful how a film can reach out from the screen and strike you in your feelings. It forces you to remember it because it can be so shocking, scary, inspiring, or beautiful. When a film impacts me in such a way, I feel inspired to go out and create something to have that same effect on an audience.
Was there anything about being in the Crew that was unexpected or surprising?
I didn't expect to make a documentary! I had never done one before, so it was a learning experience. What was even more surprising was the fact that I felt like we were trusted by our instructor, Naomi Garcia-Pasmanick. When we were editing the footage, we were allowed to make creative decisions about how the final cut would look and feel. I remember voting on things from the look of the B-roll down to smaller details. All of the creative decisions were left to us. There was one particular day on production when we had extra time, and Naomi asked if we wanted to do an additional interview to highlight our experience with BAYCAT on our own. She had to step away for a moment to move her car, and the fact that she trusted us to use what we had learned in the past two weeks and let us do our own thing was completely unexpected. That was one time I felt genuinely in control. I was confident, but that was different. I didn't panic. I just turned to the other Crew member and said, "Okay, let's start." It was a powerful feeling.
Now that you've developed that confidence as an artist, what's next on your creative journey?
I just wrapped a short film, which is in editing now. Other than that, I've applied for the Fall Crew program at BAYCAT to continue my learning. I've learned a lot as a director, and I'm not sure that producing is for me, but what really catches my interest now is cinematography. I want to learn how a camera works and how to use composition, and I'm excited at the chance to get to do that with the Crew.
What's something you're taking away from your experience with BAYCAT this past summer?
I've made connections with like-minded filmmakers my age who I can collaborate with. That's already proven to be a lasting impact from my experience with BAYCAT. I stay in contact with two other Crew members from this past cohort, and they have helped me with the short film project that I mentioned earlier. BAYCAT is one of the most supportive communities I've been a part of so far. Everyone wants to be there, and everyone is willing to help out and work together.
Here are some more examples of films submitted to the film festival over the years:
Winners
To see all the BAYCAT submissions from over the years go to: /baycat-academy-2
To find out more log on to the BAYCAT Academy website: https://www.baycat.org/