Christopher Reeve
by
Ashley from Fredericksburg
"A hero is an ordinary individual who finds strength to persevere and endure in spite of overwhelming obstacles." - Christopher Reeve
Say "hero" and the mind automatically thinks of someone big, someone who has done something great. Is that how it is meant to be? Hero is one of those words you can look up in the dictionary, but the definition is not exactly what it means. My hero would be someone who isn't just famous or wealthy. It wouldn't be someone who just lucked across a fortune or a chance to become significant. My hero would have to be someone who worked hard to get where they are today. They would have to go through struggles, and even if they don't succeed, the effort would be what counts in my mind. That is why my hero is Christopher Reeve.
While Christopher Reeve was growing up, he was exposed to fine art such as poetry and acting. His parents were divorced when he was 4, but he still saw his father a lot. He was exposed to literature and poetry through his father's good friends, Robert Frost, Robert Penn Warren, and Daniel Patrick Moynihan. Acting was also a huge part of Reeve's childhood. Before he reached double digits, he was involved in different plays and had confidence about his acting. By 16, he had an agent. His agent told him that he could do almost any kind of acting that he wanted, he was that good.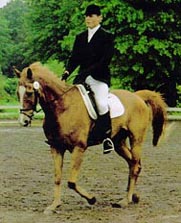 Reeve was best known for his role as Superman -- he was Superman. Reeve said, "What makes Superman a hero is not that he has power, but that he has the wisdom and the maturity to use the power wisely. From an acting point of view, that's how I approached the part." He also did some other films during his career. Life was going great until 1995. During the cross-country portion of a horseback riding show, he was thrown off his horse head first onto the ground. He fractured the uppermost vertebrae in his spinal cord and couldn't breathe. The doctors practically had to reconnect his head back onto his spine. After all was said and done, Superman was paralyzed from the neck down.
Christopher Reeve was susceptible to diseases and used an electronic wheelchair to move around. Despite that, he remained very active. He started the Christopher Reeve Paralysis Foundation, which supports research to develop cures and treatments for paralysis. Personally, he had hoped to be able to walk in the future. His deadline was to be his 50th birthday, September 25, 2002. He didn't meet that deadline, but was still hoping to be on his feet in the near future with the help of the work being done by The Christopher Reeve Paralysis Foundation. His hope and courage is uplifting and encouraging for everyone who witnessed his inner strength and courage.
This man is a great encouragement to me. I cannot imagine what his life must have been like, but he encouraged me by his goal in life--to be able to hug his son. "That's what he's entitled to and I believe that day is coming," he commented.
When asked "What is a hero?," Christopher Reeve replied that he used to believe a hero was someone who commits a courageous action without considering the consequences. Now he believes that "a hero is an ordinary individual who finds strength to persevere and endure in spite of overwhelming obstacles." I agree with him.
Page created on 7/27/2014 8:20:24 PM
Last edited 3/8/2021 9:50:49 PM
The beliefs, viewpoints and opinions expressed in this hero submission on the website are those of the author and do not necessarily reflect the beliefs, viewpoints and opinions of The MY HERO Project and its staff.