Dennis Weaver
by
Staff Writer

from

Laguna Beach, California in United States

"The Age of Oil has really exhausted its usefulness, and it has actually become a danger to our lives and our ability to survive on the planet."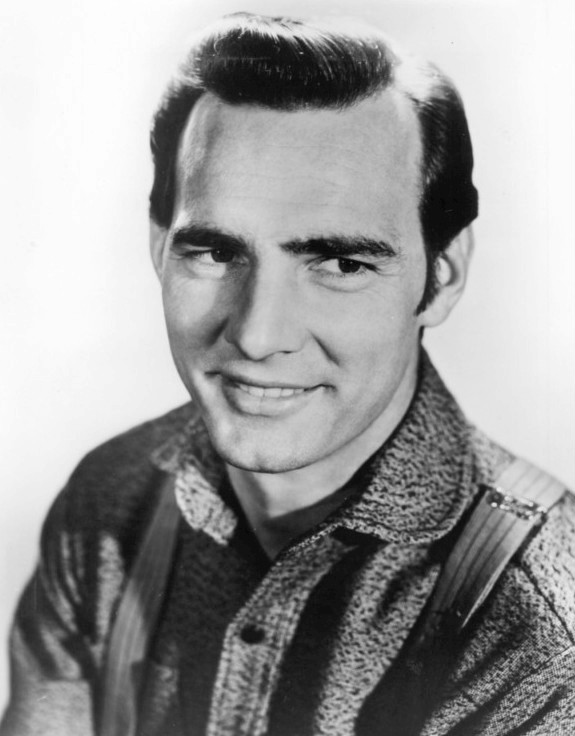 Dennis WeaverWikimedia [Public domain]
Dennis Weaver was a stage, television and film actor who became an earthkeeper through his extensive and energetic activism. Weaver starred in such shows as "Gunsmoke" in the sixties, and "McCloud" in the early seventies. He also recorded two albums and wrote the autobiography All the World's a Stage, in which he recounts his years as a Hollywood actor, and his move toward social and environmental concerns.
In the 1970s, Weaver became concerned about nations' "addiction to fossil fuels." He and his wife, Gerry Stowell, bought the plans for an "earthship," a house constructed of recycled aluminum cans and rubber tires, which he and his wife built. The Earthship was designed by New Mexico architect Michael Reynolds as an environmentally sustainable house. The house has a "passive solar" design, which means that features of the house include large, south-facing windows to admit both light and warmth.
Weaver and Stowell built the Earthship in Colorado but continued to have a presence in Los Angeles, where Weaver still took acting jobs. In 1981, Weaver and several other Hollywood actors founded the organization L.I.F.E. (Love is Feeding Everyone). Since its inception, the group supports 200 agencies who collectively are feeding 150,000 hungry people a week in Los Angeles County.
In 1993, Weaver also founded the Institute for Ecolonomics. Ecolonomics is a combination of the words "ecology" and "economics." It derives its meaning from both of these concepts. The basis of the Institute is the understanding that without a basic respect for the ecology of earth, there will be nothing upon which to build an economy. "The whole thrust of the Institute of Ecolonomics is to create a sustainable source of energy that is clean and inexhaustible and economically feasible." The foundation aims to research and teach ways in which the economy can continue to thrive in concord with ecological considerations.
Weaver was also an outspoken advocate for the cultivation of Industrial Hemp, a crop that uses little water and whose fibers can be used to make building materials, fabrics, clean-burning diesel fuel, biodegradable plastics, oil, paint, and can also be used as a food source.
It has been reported that gasoline consumption in the U.S. and Canada is nine times that of the rest of the world. Dennis Weaver actively sought a solution to this problem. In 2001, Weaver set out to raise awareness of the importance of alternative fuel systems for automobiles. To do this, he organized the Drive for Life, in which he drove from Los Angeles to Denver in a Toyota Prius. The Prius is one of the first cars that use both gas-powered combustible engine and an electric engine powered by a battery.
"What are we going to do today that will allow the next generation and the generation after that to also enjoy the things we're enjoying?" Weaver has said. "I think that is a responsibility we have and a matter of conscience."
Page created on 4/1/2007 12:39:58 PM
Last edited 5/29/2021 7:01:54 AM
The beliefs, viewpoints and opinions expressed in this hero submission on the website are those of the author and do not necessarily reflect the beliefs, viewpoints and opinions of The MY HERO Project and its staff.