Dorothy Dandridge
by
Jasmine from New Haven
If I were white I could capture the world. - Dorothy Dandridge
Magic Johnson said, "I believe in the power of heroes. What is a hero? There are as many different answers to that question as there are people in the world, and that's a good thing: we need different kinds of role models for different kinds of people. I personally think a hero is a leader who has a positive impact on people. A hero is someone who acts and through those actions changes the world."
The reason why I put this quote in is because I agree with it in so many ways. Dorothy Dandridge was not only just a beautiful actress/singer, she was also a hero. Dorothy was a hero in my eyes because she fought for what she wanted and, no matter what got in the way, she kept moving.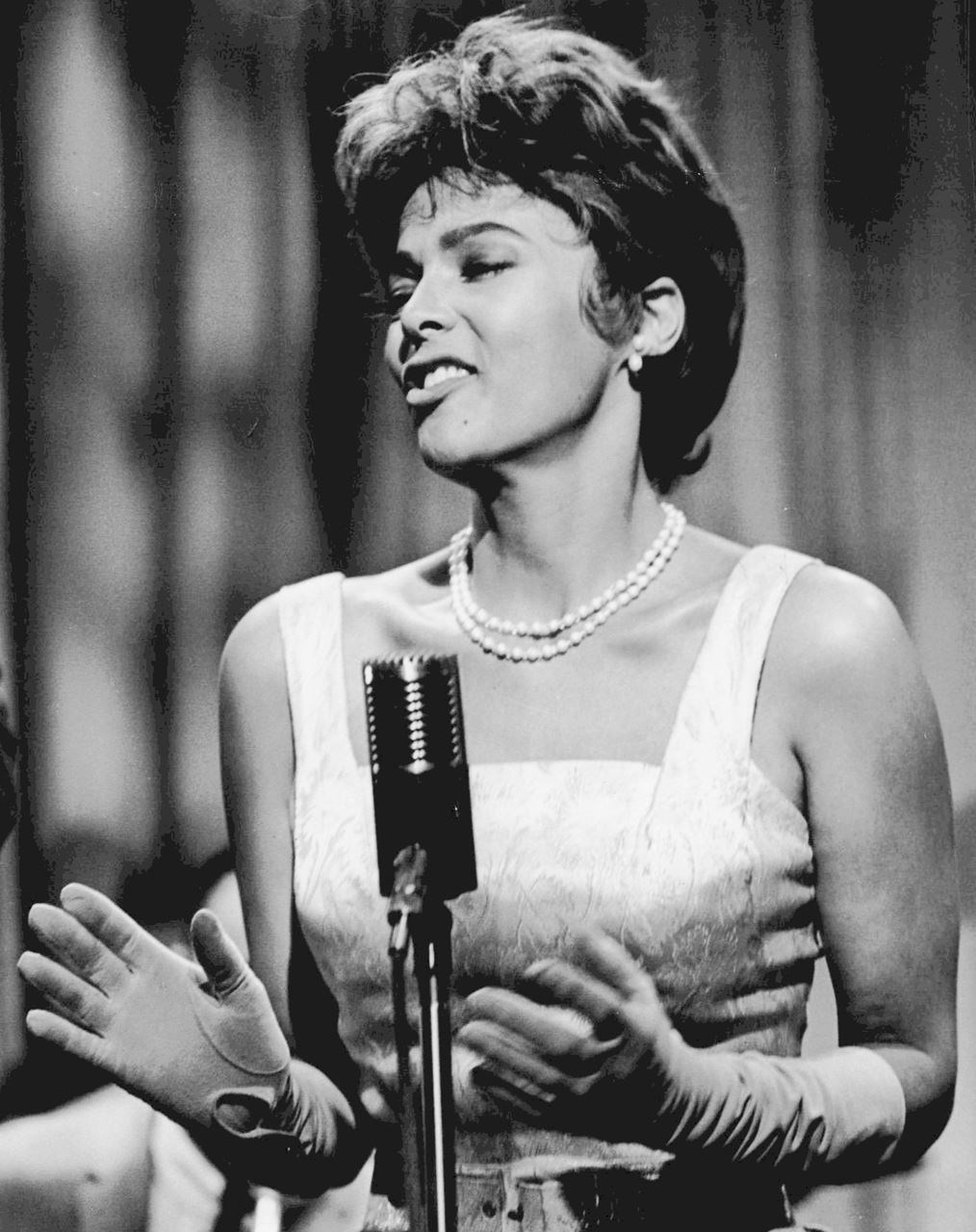 MGM Television, Public domain, via Wikimedia Commons
Dorothy Jean Dandridge was born November 9, 1922 in Cleveland, Ohio. She was the daughter of Ruby Dandridge, an aspiring actress. At a young age Dorothy, with her sister Vivian, performed as "The Wonder Children." Dorothy wanted to succeed on her own and in the fall of 1940, she did. She landed a role in a film called Four Shall Die. She then went on to small parts in Lady From Louisiana and Sundown. She teamed with the Nicholas Brothers for a performance of "Chattanooga Choo Choo" in the film Sun Valley Serenade. After a lot of hard work she got a main role in Carmen Jones. But stardom became too much for Dorothy and she died of an overdose on September 8, 1965.
Dorothy Dandridge is a hero in my eyes because she stood up for what she believed in. She was one of the first black actresses to have a real main role as anything besides a maid or a caretaker. She also stood up for her rights, like she would not perform or act in a movie if they would not give her equal rights.
Dorothy Dandridge has influenced me to fight for what I want, and if there is a will, there is a way. Dorothy taught me that you shouldn't give up and, if you try hard enough, you will see results. She also influenced me to be grateful and look at life differently because at one time things weren't always as they are now, and it's because of people like her we can do the things we do now.
In conclusion, Dorothy Dandridge was a hero and will always be a hero in my eyes. She not only opened doors, I doubt that I would have been able to enter without her, she also held her head high while doing it. She once said "If I were white, I could capture the world." If it was this day and time, she truly would have.
Page created on 6/18/2011 7:29:15 PM
Last edited 10/21/2020 6:31:16 AM
The beliefs, viewpoints and opinions expressed in this hero submission on the website are those of the author and do not necessarily reflect the beliefs, viewpoints and opinions of The MY HERO Project and its staff.
Related Links
Wikipedia
- Learn more about Dorothy Dandridge