Harry Potter, Ron Weasley, and Hermione Granger (French)
by
Kaiti from Cincinnati
Avez-vous jamais eu la possibilité de plonger dans une aventure? Vous êtes assis dans votre chambre tournant les pages d'un livre et il y a tellement d'autres choses qui se passent. Vous êtes dans un monde magique rempli de mystères, de passion, de magie et dans les derniers livres de romance. Mais il y a même plus; pour moi je suis dans un monde à part avec mes trois héros. 
Harry Potter n'était âgé que d'un an quand ses parents furent tués par le méchant Seigneur Voldemort. Sa mère mourut en essayant de protéger Harry et elle atteignit son objectif en retournant le sort mortel avec son amour. Dix ans plus tard Harry apprend que c'est un personnage remarquable encourageant, "tu es un sorcier Harry". (Hagrid) Pendant les sept années qui suivirent il s'est battu six fois contre Voldemort, sauvant un nombre incalculable d'individus ce faisant, et en fin de compte accomplit ce que nul n'avait fait jusqu'ici: il terrassa Celui Qu'on Ne Doit Pas Nommer.
Ron Weasley  n'est pas l'acolyte typique. Eclipsé par ses frères aines qui ont plus que réussi et ses petites sœurs, Ron se bat pour accomplir quelque chose qui le fera remarquer au sein de la famille.
Peut être c'est ce qui a provoqué le sens de la bravoure de Ron. Il ne recule certainement pas devant l'aventure et il est un ami sincère d'Harry. Même quand les choses sont dures Ron ne garde jamais une dent contre Harry pendant longtemps. Et ils redeviennent amis encore.
Hermione est un génie. Depuis que Ron et Harry l'ont rencontrée à l'école de sorcellerie et de la magie, Hermione semblait être la plus douée. En outre Hermione aime l'aventure et elle a accompagné Harry et Ron dans toutes leurs aventures sauf dans l'épisode de la Chambre des Secrets quand elle a été pétrifiée. Hermione est probablement l'une de mes héroïnes préférées de tous les temps parce qu'elle sait comment se battre pour ce qui est bien et ce en quoi elle a foi, elle n'est pas une poltronne et elle utilise son courage, son cerveau et de la stratégie au service de ses amis et d'elle même.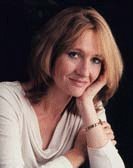 J.K. Rowling, l'auteur de la série populaire pour enfants et jeunes adultes a été remarquée en tant que créatrice de héros et dans certains cas comme héros elle même. J'ai commencé par son premier livre, A l'Ecole des Sorciers, quand je n'avais que six ans et je suis tombé amoureux de ses personnages. A l'exception de Slytherins ils semblaient tous avoir du courage et de la bravoure en eux, ce que je trouve très amusant et exaltant. 
Huit ans plus tard, je lis toujours les romans de Harry Potter et je spécule sur ce qui se passer dans l'avenir.
   Harry est venu à bout de grandes épreuves et a réussi à la fin. C'est pourquoi c'est mon personnage préféré et mon héros.  
Page created on 7/10/2015 11:21:50 PM
Last edited 7/10/2015 11:21:50 PM
The beliefs, viewpoints and opinions expressed in this hero submission on the website are those of the author and do not necessarily reflect the beliefs, viewpoints and opinions of The MY HERO Project and its staff.