Any healthy country, like any healthy individual, should be in perpetual revolution, perpetual change.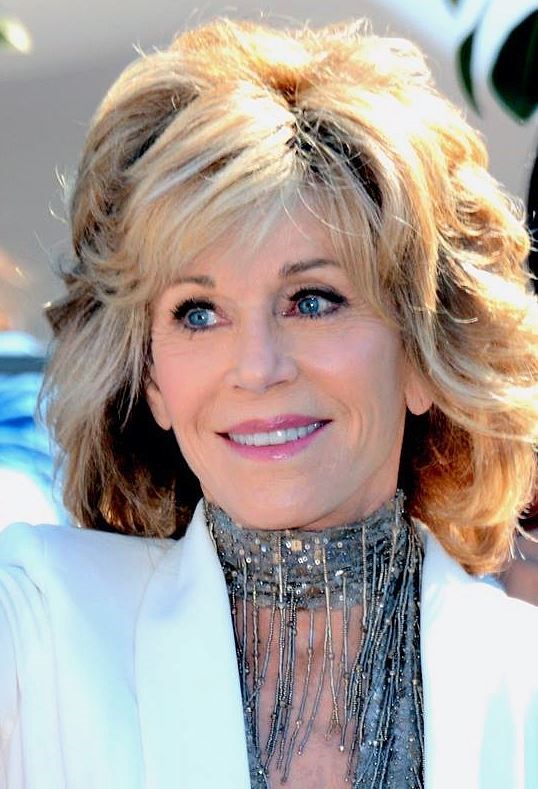 Jane FondaGeorges Biard [CC BY-SA 3.0]
In the TV show "Grace and Frankie," Jane Fonda plays the image-obsessed, materialistic, self-focused (but highly endearing) Grace, but Fonda herself is quite the opposite. This octogenarian has been an outspoken activist on and off throughout her lifelong acting career, and at 81, she hasn't stopped.
Fonda's activism began in the 1960s, with her vocal support of the Civil Rights Movement and the occupation of Alcatraz Island by Native Americans. Her most widely publicized activism during this time, however, were her protests against the Vietnam War. With the absence of easy video recording, Americans at home had only a government-centric view of the ongoing war. Fonda and about 300 others traveled to Hanoi, North Vietnam, to document the war in person. She then made broadcasts on Hanoi Radio, urging U.S. servicemen to stop dropping bombs in the farmlands outside the war zone. As Fonda was not against the soldiers but rather the war, she met with both U.S. and North Vietnamese servicemen. Unfortunately, while meeting the latter, she was guided to an anti-aircraft gun during an otherwise uplifting exchange. A photo of her sitting on the gun circulated globally and she became known as "Hanoi Jane." On her website in 2011, she described it as "a two-minute lapse of sanity that will haunt me forever ... I carry this heavy in my heart. I have apologized numerous times for any pain I may have caused servicemen and their families because of this photograph. It was never my intention to cause harm."
Another event from Fonda's time in Vietnam also caused an uproar in America—but in this case one that never happened: She was accused of receiving secret, paper messages from soldiers to deliver back home and instead turning them over to the Vietnamese. She has asserted, and it was later confirmed, that this never happened.
Activism often comes with a price, and Jane Fonda's activism was no exception. After her Vietnam protests, she was "grey-listed," as she calls it—making reference to McCarthyism, the blacklisting of certain members of the entertainment industry in the '40s and '50s whom Senator McCarthy feared were Communist sympathizers. She was also under secret government surveillance by the National Security Agency, along with 1,600 other Americans—a fact not brought to light until 2013.
Instead of retreating from her activism to boost her career, she instead changed her acting focus to roles that aligned with her values, turning down many that didn't. She also started organizations, including the Jane Fonda Center for Adolescent Reproductive Health, the Georgia Campaign for Adolescent Power and Potential (GCAPP), the Fonda Family Foundation, and the Jane Fonda Foundation, as well as The Women's Media Center with Robin Morgan and Gloria Steinem. She led a march in Ciudad Juárez, Mexico, against the plethora of unsolved murder cases of women, participated in an anti-war rally in Washington, D.C., and walked in "March for Jobs, Justice, and Climate" in Toronto.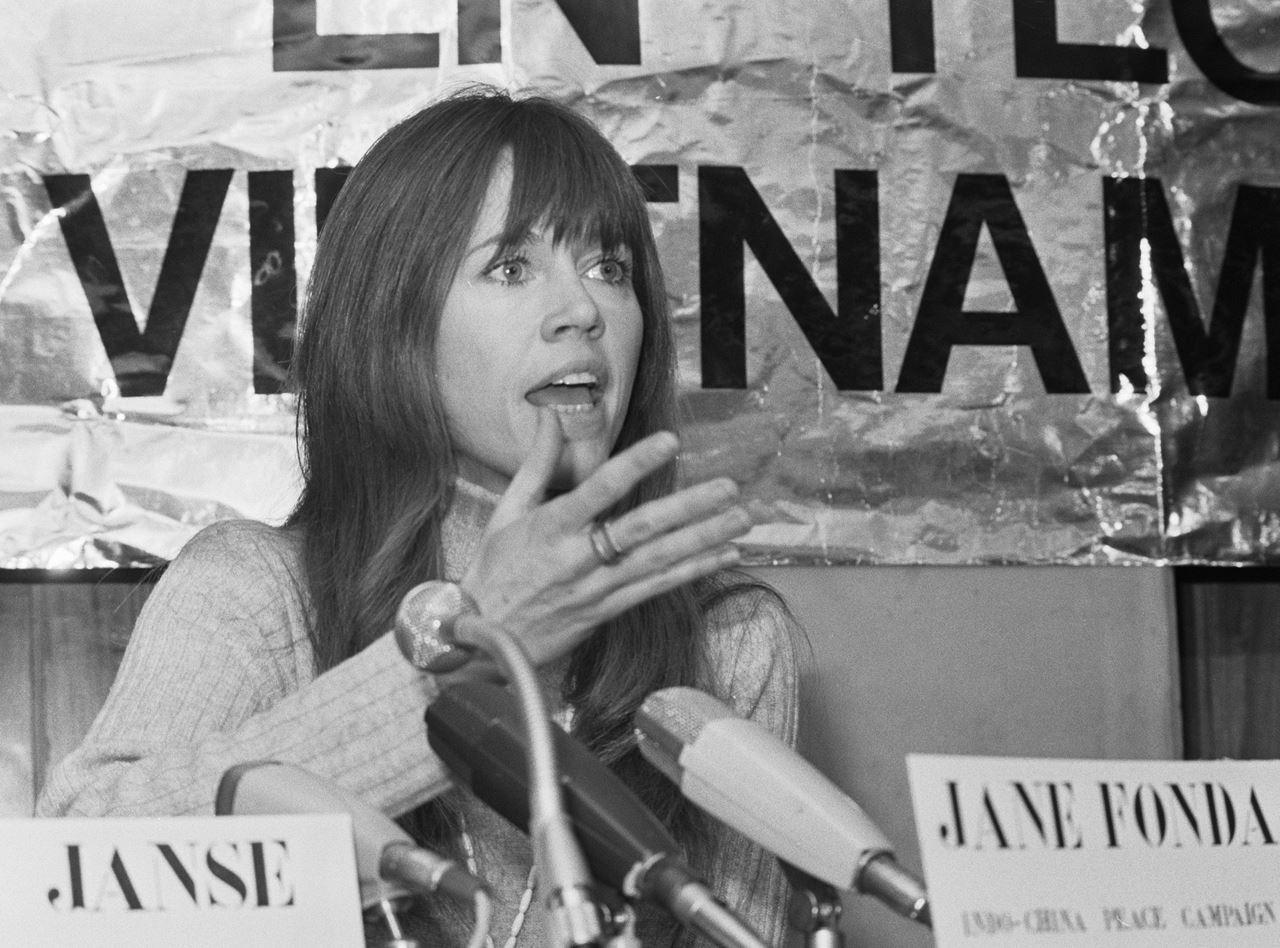 Jane FondaMieremet, Rob / Anefo [CC BY-SA 3.0 nl]
Most recently, Jane Fonda has been focused on environmental activism, inspired specifically by 16-year-old Swedish activist Greta Thunberg. Fonda told Buzzfeed News, "She sees things with such a laser focus more than us who aren't on the [austism] spectrum … It gives her clarity." Putting her money—or life—where her mouth is, Fonda has committed to not purchasing new clothing and has bought an electric car. She even moved to Washington, D.C., in order to participate in weekly Friday protests at the White House, which have become known among participants as "Fire Drill Fridays." In three consecutive weeks in October and November, Fonda was arrested at the protests and held overnight in jail. While there, she realized even more how much privilege she has as a well-off, white woman. A majority of her fellow inmates were black, and she was the only one put in a cell by herself. She doesn't shy away from being arrested, but it's important to her that protesters know how to prepare themselves for such an event. To that end, she helps lead workshops beforehand. And as for herself, she recently stood apart from the group when they moved closer to the authorities, in order to avoid being arrested, which, due to her frequency, could next time last for 90 days. She took this precaution so she can do her day job: filming the next season of "Grace and Frankie" in January, with fellow protester and cast mate Sam Waterston.
Page created on 12/2/2019 4:36:45 AM
Last edited 6/2/2021 4:59:11 AM