by
Staff

from

Los Angeles, California in United States

Hunger? Homelessness? In this land of plenty? In a place like America? Seriously? C'mon. We can fix this!

Jon Bongiovi is best known as a musician for the popular 1980s "hair metal" band Bon Jovi, which sold over 100 million records worldwide. However, he is less well known for his impassioned philanthropic work, for organizations such as the Boys & Girls Clubs of America, Elton John AIDS Foundation, Red Cross, Special Olympics, Stand Up for a Cure, STOMP Out Bullying, and many more. Most recently in 2019, his JBJ Soul Kitchen in New Jersey gave free meals to furloughed US federal workers.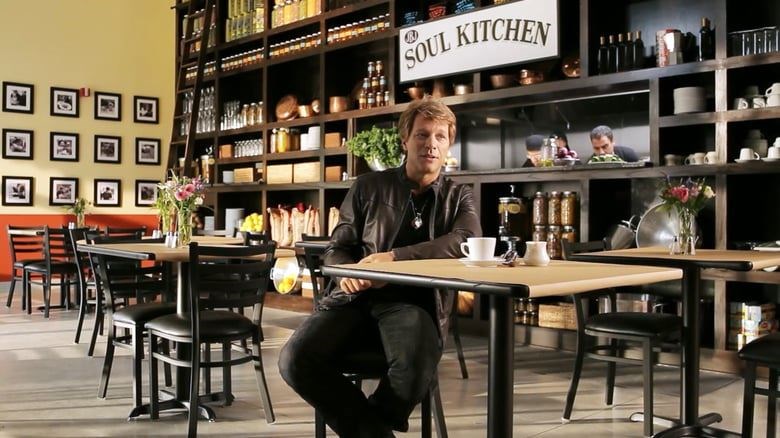 Jon BongioviJBJ Soul Kitchen
The Jon Bon Jovi Soul Foundation
As far back as 2005, he and his band donated $1 million to Oprah Winfrey's Angel Network Foundation. That year, he also started to work with Habitat for Humanity and was the inaugural ambassador for its Ambassador program. He donated funds to build six homes in Philadelphia. In 2006, he donated $1 million to build 28 homes in Louisiana after it was struck by hurricanes.
He also founded The Jon Bon Jovi Soul Foundation (formerly the Philadelphia Soul Charitable Foundation) in 2006. The foundation's mission is to "combat issues that force families and individuals into economic despair." The foundation started, he says, because of a football game, where he saw a homeless man outside his hotel room. He thought to himself that this was not the America the founding fathers had envisioned, and he started to work with Habitat for Humanity and other organizations to address homelessness. The foundation has "provided support for over 500 units of affordable and supportive housing in 10 states for thousands of people including youth and veterans."
JBJ Soul Kitchens
It's clear his conscience is guided by an idea of America in which it's a moral outrage that so many should go without in a land of plenty. In a recent PSA for The Jon Bon Jovi Soul Foundation, he states, "It doesn't take a scientist to cure hunger. Or a fancy economist to provide safe housing. It takes imagination...When I think of kids going to school hungry. Hunger? Homelessness? In this land of plenty? In a place like America? Seriously? C'mon. We can fix this!"
In 2011, the foundation expanded its mission to to help "those in need of a warm, nutritious meals." The foundation runs two "JBJ Soul Kitchens" in New Jersey. At these non-profit Community Restaurants, diners pay for their "farm-to-table" meals by volunteering or giving a donation. According to the website, one hour of volunteer time earns a dining certificate that feeds the volunteer and up to four family members.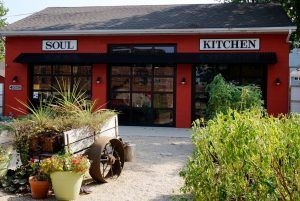 JBJ Soul Kitchen - A Community Resource CenterJBJ Soul Foundation
Even better, the restaurants also offer training for interviews and resume writing, financial counseling, and legal advice. Acting like a community resource center, it helps people get food stamps and do their taxes.
Yelp reviews for the restaurant had comments such as:
"You sometimes get seated with strangers - on purpose. You don't know their economical status. You break bread and just start getting to know each other. I've met some amazing people that share how some of them lost everything but a restaurant like this gives them back their dignity."
And:
"There might be places more fancy in town, but no other places which will make your heart feel more filled than your stomach."
As of its most recent PSA, the organization has served over 72,000 meals. Additionally, the culinary training program has a high success rate (85%) of placing volunteers in jobs after they volunteer at the kitchen.
JBJ Soul Kitchen from Bon Jovi on Vimeo.
Why does Bongiovi do it? He believes in a program that helps one person at a time: "When there is 15 percent of children going to bed hungry at night in a nation like the United States these aren't issues that need science to find a cure," he said.
Page created on 3/13/2018 2:42:18 AM
Last edited 8/27/2020 8:13:21 PM
Related Links
Jon Bon Jovi Soul Foundation
- Fights issues of hunger and homelessness in the United States
JBJ Soul Kitchens
- JBJ Soul Kitchen is a non-profit Community Restaurant, run by the Jon Bon Jovi Soul Foundation, that serves paying and in-need customers.