Madam C.J. Walker
by
Alexandra from St. Paul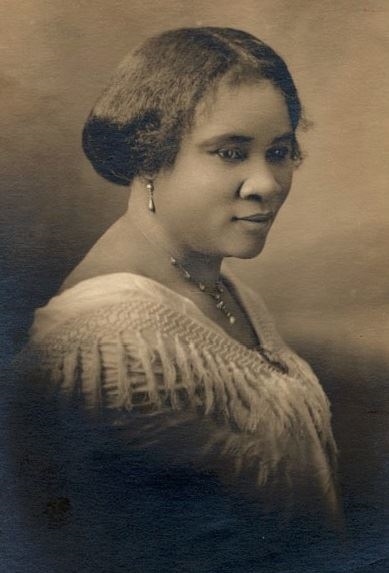 Madame C.J. WalkerScurlock Studio (Washington, D.C.) | Smithsonian Institution, National Museum of American History : Archives Center [Public Domain] via Wikimedia Commons
I chose Madam C. J. Walker as a hero because I wanted to write about someone who most people have not heard of. Walker started her own business. It was the first hair-care products line specifically for African-American women. It became extremely successful. Madam Walker tried to help people by employing thousands in her business. She did not just try to get rich herself; she gave money to organizations that would help or encourage black Americans.
MY HERO Recommends "Self-Made: Inspired by the Life of Madam C.J. Walker" from Netflix
Madam C. J. Walker was born Sarah Breedlove on Dec. 23, 1867 in Louisiana, the first member of her family born free. After her business became successful, she built a huge house near the Hudson River in New York that everyone, including white people, talked about. She built the house to show people that if you sit and wait for a star to come to you, it is not going to come. So you should get up and make a star come to you.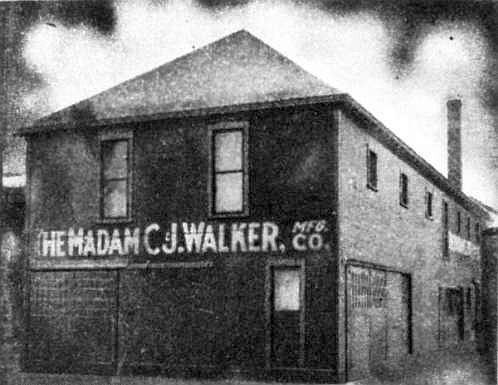 Madam CJ Walker Manufacturing CompanyUnknown author / Public domainAt the National Negro Business League Convention in July, 1912, Walker said:
"I am a woman who came from the cotton fields of the South. From there, I was promoted to the washtub. From there, I was promoted to the cook kitchen. And from there, I promoted myself into the business of manufacturing hair goods and preparations....I have built my own factory on my own ground."
Walker was a keynote speaker at several NAACP conventions, and also made the biggest contribution ever given to the NAACP by a single person. She also left money in her will to many schools, organizations and other institutions. Her hair-care products showed black women that they could fulfill the ideal American image, but still show their unique heritage.
Madam Walker died at age 51 on May 25, 1919. She is the subject of a new biography by A'Lelia Bundles entitled On Her Own Ground.
Page created on 4/22/2015 1:38:01 PM
Last edited 12/30/2020 7:28:02 AM
The beliefs, viewpoints and opinions expressed in this hero submission on the website are those of the author and do not necessarily reflect the beliefs, viewpoints and opinions of The MY HERO Project and its staff.