Lifelong learning for all
For Immediate Release
Contact:
Abigail Richardson
Editor and Staff Writer
07366377451
[email protected]
Dr. Mandeep Rai, author of 'The Values Compass' and a global authority on values has been awarded the Global Educator Award in 2022 by The MY HERO Project as part of their 18th Annual International Film Festival.
Said Rai: "I am so very humbled to be receiving this Global Educator Award 2022 - because firstly, in my mind there is no greater service than to educate. Secondly because I believe Values Based Leadership is imperative for the future and thirdly, to be honoured by an organisation who completely shares, celebrates and emphasises these values - means we will only go forth #strongertogether!"
The MY HERO Global Educator Award honours individuals who provide access to quality and compassionate learning environments for students around the world. These leaders understand the power of connectivity and provide tools and a voice for young people to share their vision and exchange ideas and values. These leaders demonstrate how we can use media, art and technology to enrich learning for students, parents and teachers. We are so grateful to these educators for their commitment to serving the needs of children for today and the future.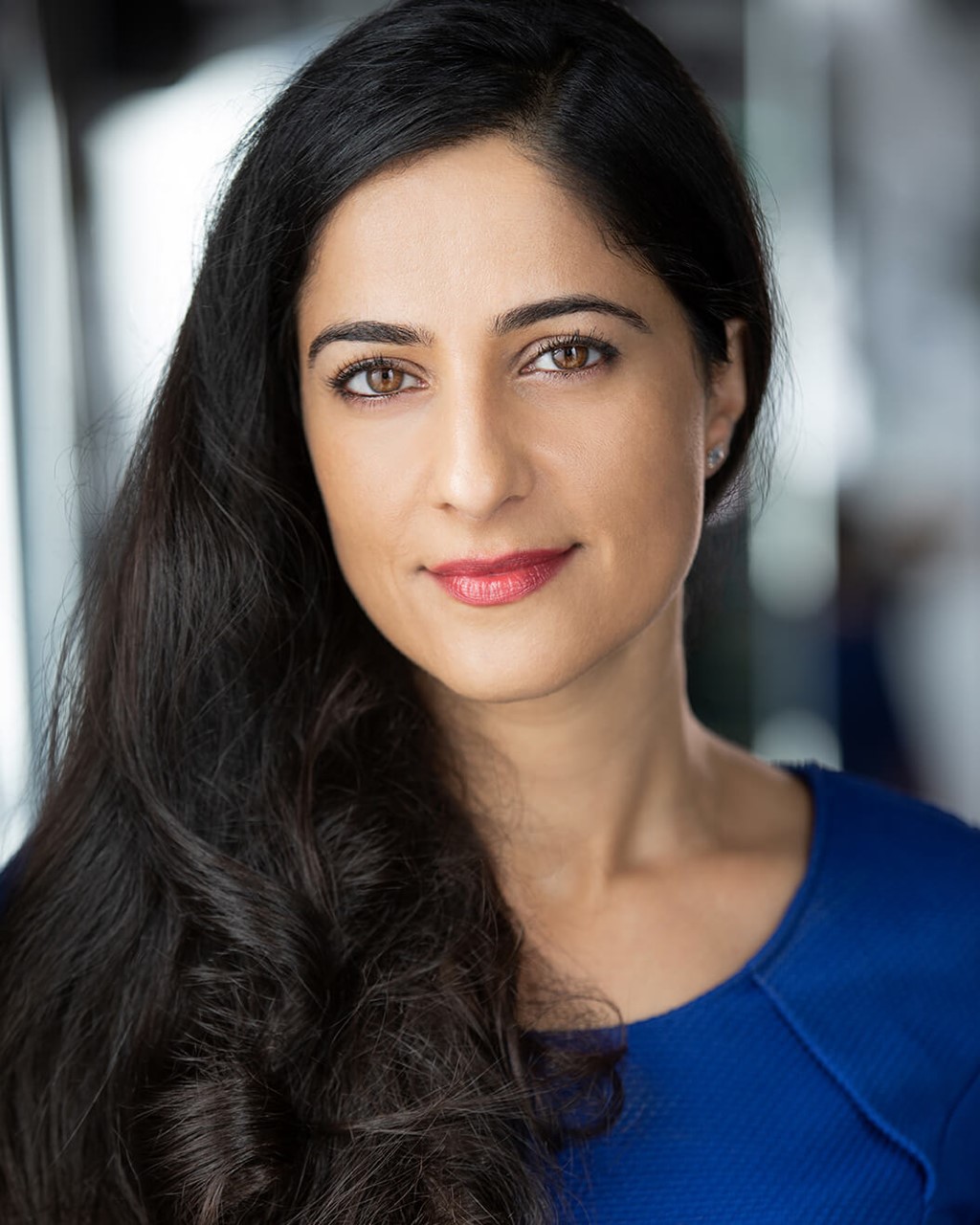 Dr.Mandeep RaiCourtesy of Dr. RaiAbout Dr. Rai
Dr. Rai began her career in private banking at JPMorgan and later worked for the United Nations, the European Commission, and grassroots NGOs before setting up the UAE's first Media Venture Capital Fund. She has travelled to multiple countries and reported as a journalist for the BBC World Service, Forbes, CNN, and Reuters, amongst others.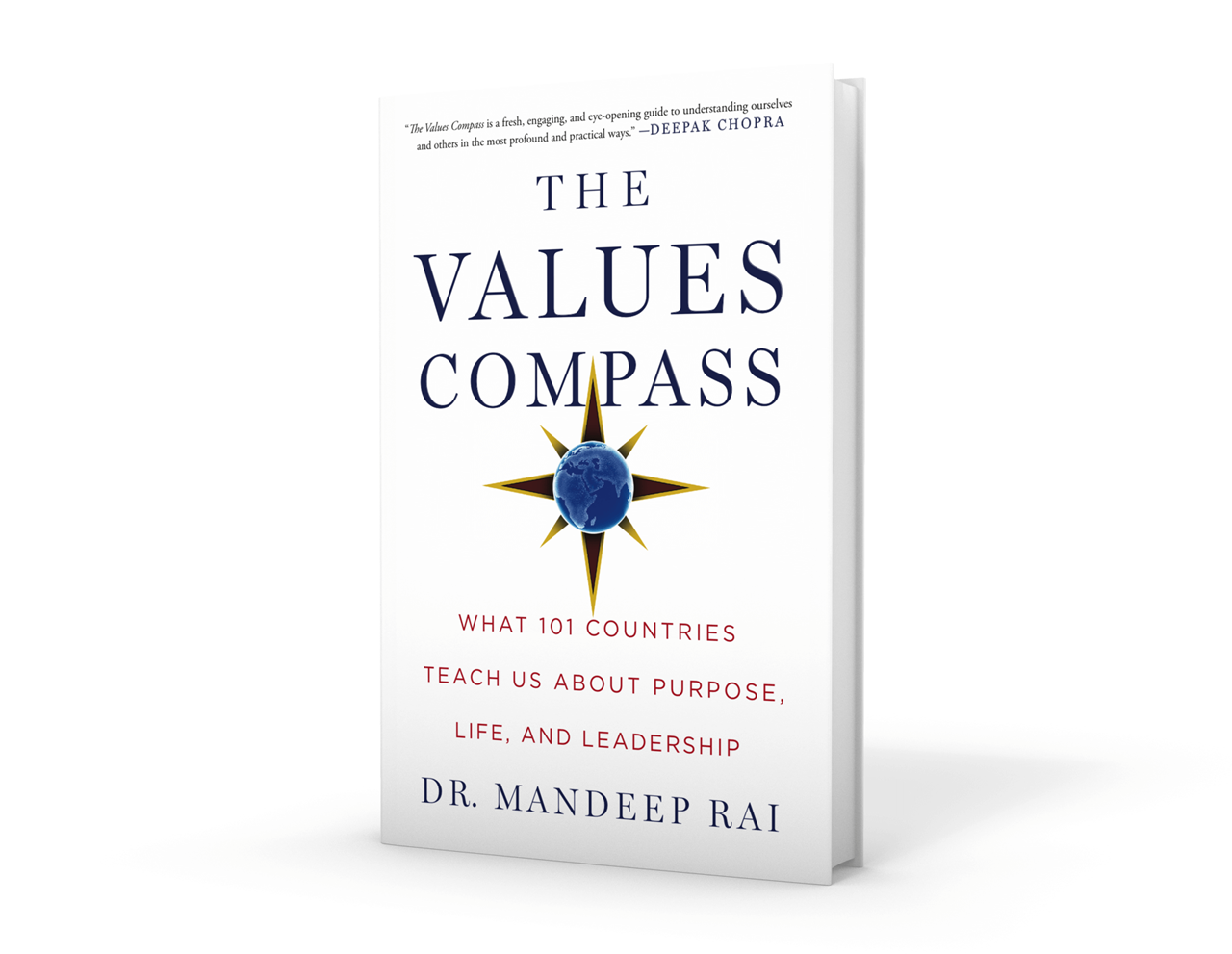 Dr. RaiThe Values Compass'The Values Compass'
Determined to understand how values shape nations, societies, and organizations, Dr. Rai has travelled extensively, interviewed people around the world and distilled a 'value image' for over 101 countries, which she explores in an award-winning and internationally best-selling book, 'The Values Compass.' The book, which has won a DEI (Diversity, Equity and Inclusion) award and was winner of the 2020 Nautilus Book Award, takes us on a journey around the world, highlighting a single, unique value that has defined each nation's history, culture, and global influence - and explores how we can apply these values to better our own lives and make decisions more effectively.
The original intention for the book was to take the reader around the world to discover the many varied and unique values that have defined each nation in order to entice the reader to unearth their own set of core values. Said Rai: "You take a journey outside to take a more fulfilling journey inside and get closer to your purpose and meaning." But, Rai has been delighted to discover that her book has been utilized in so many more ways than she could have imagined. Find out more in a MY HERO's interview with Dr. Rai and at the Eva Haller salon.
The book currently covers 101 countries but on winning the DEI award, Rai admitted that she 'panicked a little' and did 'a mad dash' around another 84 countries and is hoping to visit the rest in the future in order to bring us a world version.
Values Cards
Rai has also developed a set of 101 values cards, described as 'a compass that can keep us on course.' The cards name 200 values and are easily packaged so that they can be used at home or in the workplace, and perhaps present a quicker vehicle for individuals, couples, teams or organizations to explore and understand the notion of this value system in order to uncover what is truly important for oneself, one's family or one's place of work. Said Rai: "Understanding what makes us and guides us, will help us make active choices, which is better than being a reactionary machine."
Values in Schools
When not traveling, Rai lives in London with her family. Every Tuesday children of all ages are invited in where she orchestrates multiple workshops, some of which are conducted by students. Each week the groups examine an individual value practically and discuss how it could be embodied into their lives. Dr Rai also visits schools across the UK offering complimentary workshops as she passionately believes that not only is it helpful for students to make academic choices based on what is important to them but also because "analysing values can help form the type of human beings that we want running our planet in the future."
The school visits began accidentally and have developed 'organically, by word of mouth,' Teachers have found them to be particularly valuable at the ages of 15/16 when UK students are making impactful academic choices. The workshops and the book are also pertinent tools for Social and Emotional Learning (SEL) in the USA and Personal, Social, Health and Economic (PSHE) education in the UK. Being an online educational website, it is this work in schools that MY HERO particularly congratulates.
Previous educators who have been honed with the MY HERO Educator Award include Frances Moore Lappé & Anna Blythe Lappé, Yasmine Sherif, Esther Wojcicki, Dr. James Doty, Melinda Gates, Peter Copen and George Lucas. To find out more about these honorees and our other Global Educators go to: myhero.com/global-educator-award-winners.
Find out more at Dr. Rai's website: mandeep-rai.com
Follow Madeep on social media:
https://www.facebook.com/mandeeprai.author/
https://uk.linkedin.com/in/drmandeeprai
https://www.instagram.com/mandeeprai/
https://twitter.com/MandeepRai
About MY HERO International Film Festival
The MY HERO International Film Festival brings together professional and youth filmmakers who honour local and global heroes working for positive change in the world. Thanks to generous sponsors, prizes are awarded to elementary, middle school, high school, college and professionals in a variety of categories including documentary, narrative, music video, animation, experimental, and more.
To find out more about the Film Festival go to: /Films/festival
Join us on November 19th at 2pm PST for the 18th MY HERO Film Festival Ceremony, the celebration of the best of humanity. The featured winning short films shine a light on activists, peacemakers, environmentalists, humanitarians, artists & others who make a positive impact in the world. Congratulations to the filmmakers for bringing these important stories to life. Thank you to our prestigious Awards Presenters for their vision and generosity! Register HERE.
Page created on 10/5/2022 7:46:50 AM
Last edited 10/29/2022 12:00:10 PM