"A heartsong doesn't have to be a song. It can be your message, your feeling—some people might even call it a conscience. Even though that's not really what it is. It's what you feel you need to do." - Mattie J.T. Stepanek
The Mattie J.T. Stepanek Poetry Contest is seeking heartsongs about heroes working for peace, human rights and the environment.
This poetry contest is unique in that it is open to poets, artists, filmmakers, and spoken word artists. See below for contest requirements for the different categories.

Submissions for the 2020 contest are now open. Deadline is 5PM PST 5/1. Winners will be announced on this page in May 2020.
Best Original Poem Category
Theme
Write an original poem about a hero (for example, those working for peace, human rights, and the environment).
Length
Poems can be of any length, but we recommend no more than three, double-spaced, 8 1/2 x 11 pages.

How to Submit
Register for a MY HERO account
Submit your poem through the Create program.

Check the Mattie J.T. Stepanek Poetry Contest checkbox.
Recognition
All contest entries will receive a certificate of participation.
Winner for Best Original Poem will receive a cash award.
Learn about other opportunities to share your work
To receive email updates about submission deadlines for our other contests, subscribe to our newsletter.
Create a film illustrating a poem (make sure you have permission to use the poem or the poem is in the public domain).
Please include the poem illustrated in a Word document.
Create a recording of a spoken word performance or a recitation of an original poem.
Theme
Create an illustration to go along with an original poem or public domain poem about a hero (for example, those working for peace, human rights, and the environment). Explore the relationship between image and poetry. Consider what the image reflects about the poem and how it augments or complicates our understanding of the poem.
Details
The illustration can be done in any media and will be uploaded through the Create Program.
When choosing a poem to illustrate consider the following:
It is a poem that you understand well by the time you begin illustrating it.

It is a poem that you enjoy and that you believe speaks to you in a powerful way.

It is a poem rich in imagery or ideas to explore. Please note: The best poems to illustrate are often ones filled with figurative language and concrete imagery. Think symbolically and thematically as well.
Explore the poem's metaphors and consider the poem's tone. What kinds of images fit with the poem's language? Try not use literal images to go with the poem.
Learn more about Mattie's poetry and extraordinary life fighting a rare form of muscular dystrophy.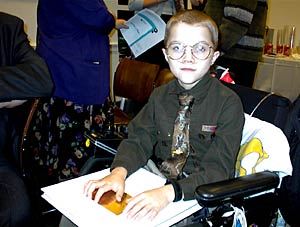 Mattie Stepanek: For Our World
Mattie Stepanek: For Our World Mattie's poems of peace and hope have touched millions of lives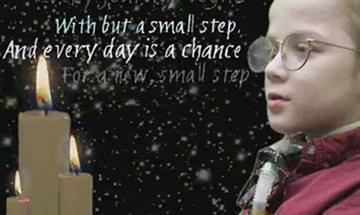 Mattie Stepanek
A short animated tribute to poet hero Mattie Stepanek. The soundtrack features the St. Paul's Episcopal Day School choir singing a song inspired by one of Mattie's poems.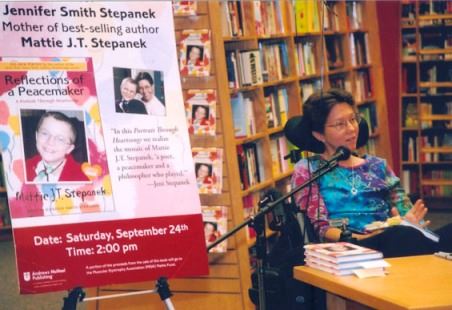 Jeni Stepanek
Jeni Stepanek is an ambassador for Muscular Dystrophy who continues to spread her son Mattie's message of peace.
Organizer created on 2/3/2020 11:40:16 PM by Xenia Shin
Last edited 3/24/2020 9:11:49 PM by Giselle Villatoro