Princess Diana
by
Jeff Trussell

from

Atlanta, Georgia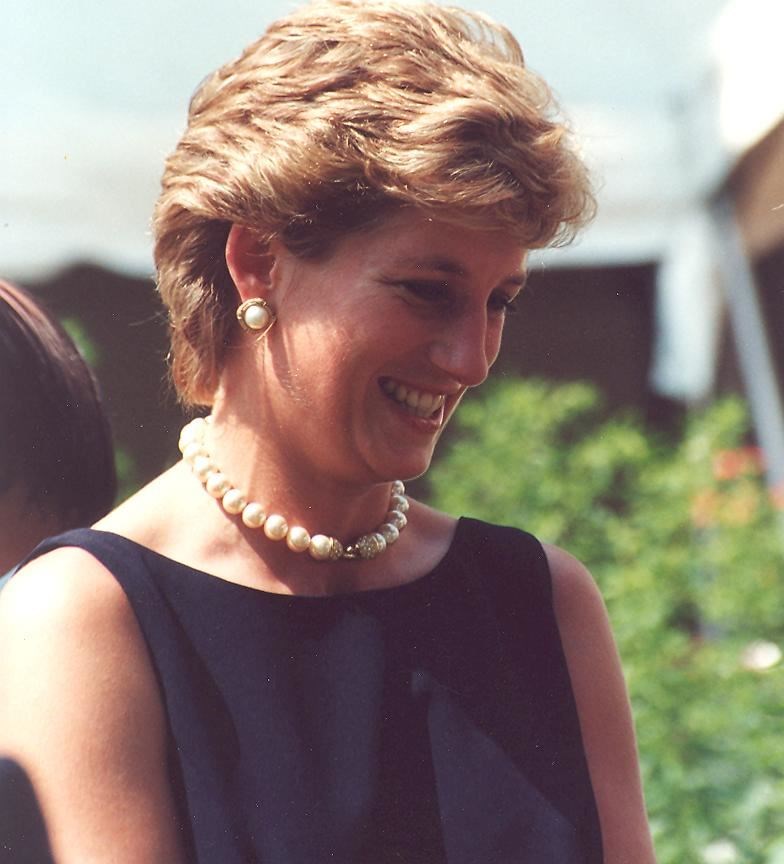 Princess DianaNick Parfjonov - Own work, Public Domain via Wikimedia Commons

When the "perfect" marriage between Diana and Charles began to show some cracks, their conflicts were widely reported in the media. By the early 90's, a long anticipated separation was made public and in August, 1996 the world's most famous marriage ended in divorce. For several years, their predictions were correct. Princess Diana, with her aristocratic beauty and spunky approach to her role as the future queen of England, brought new life to the Monarchy. People around the world watched in delight as the young Princess attended to her official duties with a grace and style that stood in marked contrast to the formal, decorous approach of other members of the royal family. Overnight it seemed that the British Monarchy had been brought from a stiff and formal 19th century anachronism to a photogenic and accessible 20th century institution.

Diana also spoke with surprising candor about her own personal struggles with bulimia and suicide, giving individuals struggling with these issues a role model of openness and honesty. Princess Diana used her media popularity to bring attention to the needs of the forgotten and needy of the world. While remaining a loving and supportive mother to her two sons, William and Harry, Diana championed a number of charitable causes, including AIDS awareness and homelessness. She focused attention on the worldwide menace of land mines.
On August 31, 1997, demand for pictures of Diana was at an all time high. A candid and revealing shot of Diana could fetch hundreds of thousands of dollars from tabloid editors desperate to be able to splash the most scandalous photos across the pages of their magazines. Predictably, photographers went to great lengths to photograph Diana, following her ceaselessly in pursuit of the one shot that might make them rich. The night of August 31, as Diana left the Ritz hotel in Paris with her friend Dodi Al Fayed, she was pursued by close to a dozen photographers on motorcycles. The chase ended in a disastrous accident, causing the deaths of Princess Diana, Dodi Al Fayed and their chauffeur.
Princess Diana is a hero because she used her position of power and fame to give hope and comfort to those whom society too frequently forgets -- the victims of poverty, disease and social injustice. A truer princess this world has never known. Princess Diana will be remembered as a woman who was at once supremely regal and at the same time strikingly human. To the millions who followed her charitable work, she was most certainly the Queen of our hearts, and she will be terribly missed. The billions of people who grieve for her perhaps will follow her lead in working to end the sale of land mines, to find a cure for aids, and to address the issues which plague victims of poverty. Follow her shining example by giving the gift of a generous smile, an open heart, and a helping hand.
Page created on 6/20/2015 3:42:17 PM
Last edited 12/29/2020 8:05:25 PM
The beliefs, viewpoints and opinions expressed in this hero submission on the website are those of the author and do not necessarily reflect the beliefs, viewpoints and opinions of The MY HERO Project and its staff.
Related Links
The Royal Foundation
- This is the primary philanthropic and charitable vehicle for The Duke and Duchess of Cambridge.
Official Website of the British Royal Family
- Managed by the Royal Household at Buckingham Palace, the site aims to provide an authoritative resource of information about the Monarchy and Royal Family, past and present.
Extra Info
PRINCESS DIANA AND
THE FIGHT AGAINST AIDS
Throughout her life, Princess Diana was very active supporting many charities related to homeless and deprived children, drug abuse, and victims of HIV/AIDS. In 1987, she shocked many people when she publicly shook the hand of an AIDS patient.
On November 2, 2002, former South African President Nelson Mandela announced that the Nelson Mandela Children's Fund was planning to join the Diana, Princess of Wales Memorial Fund to help South Africans with HIV/AIDS and their families and to assist children orphaned by the disease. "Caring for people who are dying and helping the bereaved was something for which Princess Diana had passion and commitment," Mandela said at a London press conference.
"When she stroked the limbs of someone with leprosy, or sat on the bed of a man with HIV/AIDS and held his hand, she transformed public attitudes and improved the life chances of such people," Mandela said about the late Princess. "People felt if a British princess can go to a ward with HIV patients, then there's nothing to be superstitious about."
After the announcement, Mandela visited Diana's family home and placed a wreath on her grave. Mandela and Diana met when the princess visited South Africa in 1997.
Click here to listen to the Princess Diana story
Related Books