Interviewing Our Heroes
by by Kyra Kirkwood, Robinson Elementary (Manhattan Beach, CA)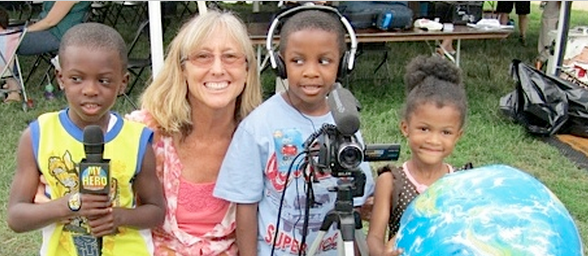 Overview
Procedure
Resources
Assessment
Standards
Written By
by Kyra Kirkwood, Robinson Elementary (Manhattan Beach, CA)
Grade Level
5-8
Subject
English/Language Arts
Overview/Purpose:

To teach fourth- and fifth-grade students participating in an after-school journalism club how to identify and effectively tell someone else's story using a newspaper article-type format.

Objectives:

Students will learn how to:
seek out a hero-based story that interests them;
conduct an in-depth interview;
take detailed notes and decipher them;
boil all their information down into concise newspaper-style articles and
submit this story to the My Hero website to have it published.
This lesson would be a great introductory lesson into the world of journalism. It is recommended to use it as the club's first assignment. Since it encourages them to interview people they know, this will warm up these "cub reporters" to interviewing others they don't know for articles to be published later in the club's newspaper.