Mr. Lincoln's Attic II: What's in a Name?
by by Abraham Lincoln Presidential Library and Museum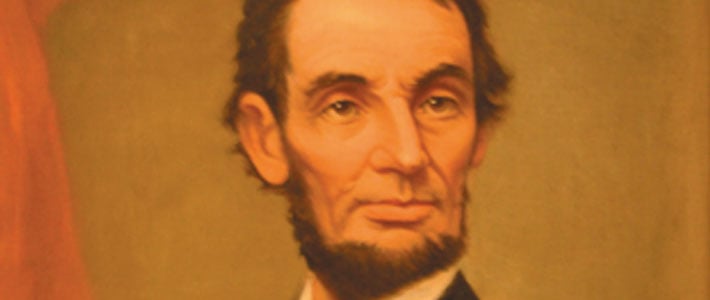 Overview
Procedure
Resources
Assessment
Standards
Written By
by Abraham Lincoln Presidential Library and Museum
Grade Level
K-4, 5-8, 9-12+
Subject
Arts - Visual, Social Studies
For this plan, consider having students use MY HERO Gallery to upload students "artifacts" with their descriptions.

You may then use the Start an Organizer on your profile page area to put together a gallery of your student's pieces.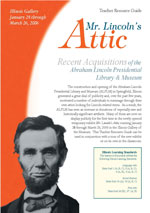 Created by the Abraham Lincoln Presidential Library and Museum, this lesson plan is part of a larger unit, which can be downloaded in its entirety in a pdf by clicking here.



Objectives:
Names have meaning. Parents choose names for their children for all sorts of reasons. The name might be a family one or the name of someone famous. Perhaps it was very popular at the time of the child's birth. Or maybe they simply liked the sound of it.

The intentions of Abraham Lincoln Marovitz's parents are obvious. They chose to name their fourth son after the 16th President. The impact upon the young Marovitz was extraordinary. He became a life-long student of Lincoln, studied law and, in 1938, became the first Jewish person ever elected to the Illinois State Senate. He also collected every book ever written about Abraham Lincoln's legal career. His collection included over 450 books, more than 100 prints and photographs and many other Lincoln-related items. He donated his collection, some of which is on display in Mr. Lincoln's Attic, to the Abraham Lincoln Presidential Library and Museum in 2002.

In this lesson, students will investigate the meanings behind their name and how their name may or may not influence their lives. They will use the techniques of Oral Historians to interview family members about their name origins.