We need at least $1 billion being invested into the education sector (of Afghanistan) to ensure that girls and boys can attend quality education in the continuous from primary to secondary school.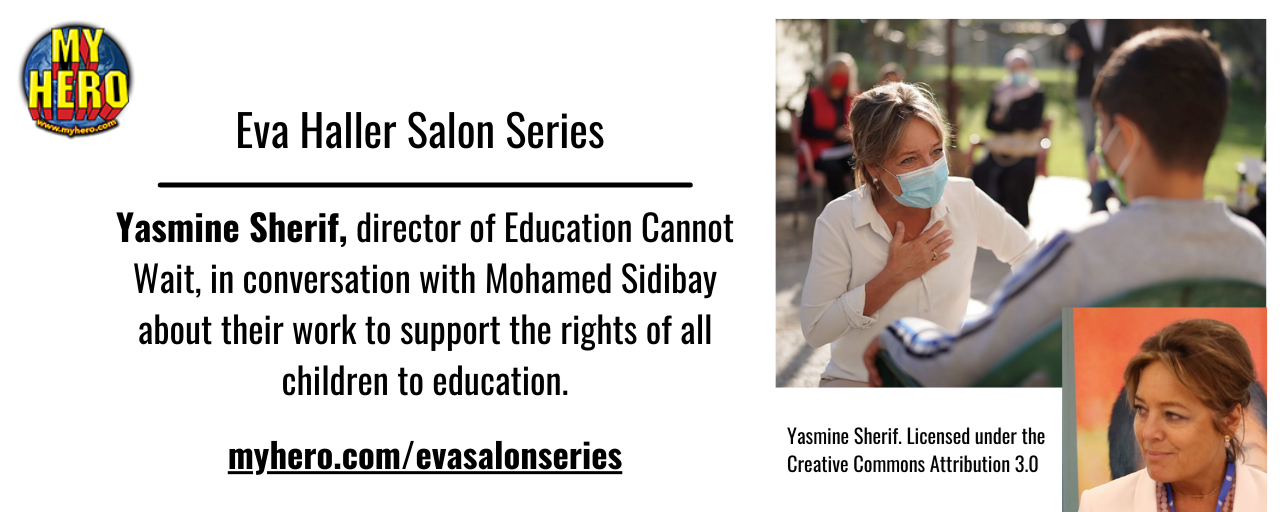 Eva Salon - YasmineMY HERO
Yasmine Sherif, MY HERO's 2020 Global Educator Award winner has undergone yet another extraordinary year.
Sherif, a Swedish human rights lawyer with 30 years of experience in international affairs, is the Director of Education Cannot Wait (ECW), a global fund for education in emergencies and protracted crises. She graduated with an LLM from Stockholm University in 1987 and joined the United Nations in 1988.

Sherif has served in New York, Geneva and in crisis-affected countries in Africa, Asia, Balkans and the Middle East. She has in-depth knowledge and first-hand experience of the UN humanitarian, development and political system. In 2014, Sherif published her book "The Case for Humanity: An Extraordinary Session" and has fronted ECW since 2016. (See her MY HERO story HERE. /yasmine-sherif-global-educator-and-champion-for-youth-2[i])
This past year has seen Sherif and ECW continue to work to achieve their goal of 'a world where all children and adolescents affected by crises can learn free of cost, in safety and without fear, to grow and reach their full potential.' 2020's achievements are highlighted in their 'Winning the Human Race' annual report. 2020 proved particularly difficult with the COVID-19 pandemic, creating new challenges and increasing existing risks for the most vulnerable groups.
Said Sherif, "COVID-19 has compounded the effects of armed conflict, instability, climate-related disasters and forced displacement from Afghanistan, Syria, Yemen, to the Sahel, Ethiopia, and Venezuela – to name but a few of the crises where ECW is working with partners to fulfill the right of every girl and boy to a safe, quality education."
Despite these challenges, ECW quickly adapted its response and continued to support quality education outcomes for girls and boys caught in armed conflicts, forced displacement, and climate change-induced disasters. The organization also maintained its funding performance (with thanks to their 'strengthened partner engagement') and managed to mobilize $91.9 million during the year.
In late October 2021, Sheriff led an all-women team to Afghanistan declaring on her return that the country was on 'the brink of collapse,' and made an appeal to the world to help: "We need at least $1 billion being invested into the education sector to ensure that girls and boys can attend quality education in the continuous from primary to secondary school."
During her mission, Sherif met with UN representatives, visited a girls' school in Kabul, and met with a wide range of education partners, civil society organizations, and the de facto authorities. Stated Sherif: "Salaries have not been paid for months, money and goods are no longer circulating in the country, entire communities and families have lost their livelihoods and struggle to make ends meet. Those who suffer the brunt of this acute crisis are the most innocent and vulnerable: girls, boys, adolescents and youth."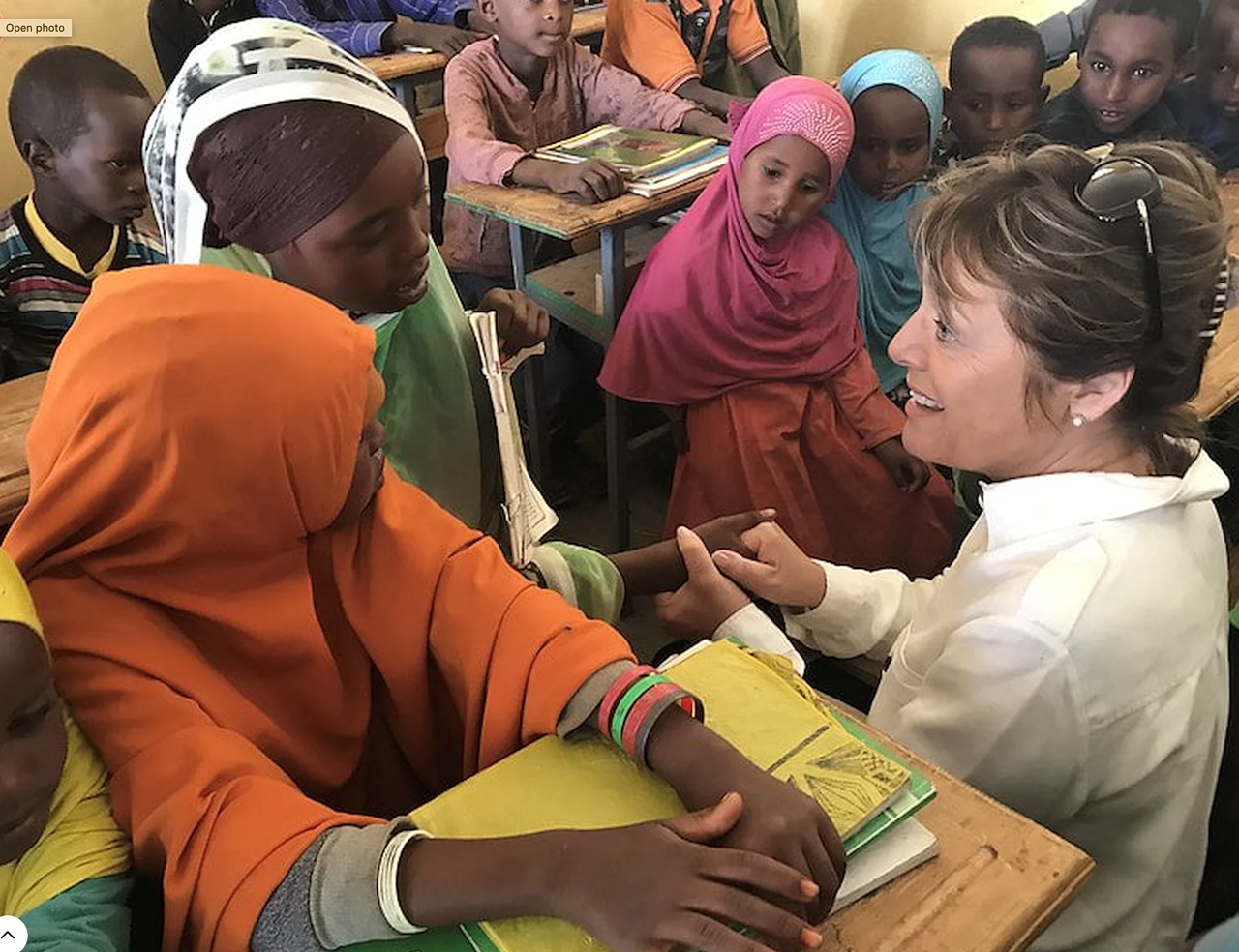 Yasmine with studentsCourtesy of Yasmine Sherif"UN member states, donors and humanitarian organizations, as well as crisis-sensitive development organizations, must remain engaged and act together now to support children, teachers, educators and the Afghan people – with education at the center of the response – because education is their future and the future of the country. An estimated $1 billion dollars is urgently required by organizations working in the education sector."
To date, ECW has invested over $45 million to support the education of girls, boys and adolescents in Afghanistan.
To find out more watch the EVA HALLER SALON, in partnership with MY HERO, HERE where Yasmine and Mohamed Sidibay discussed their work to support the rights of all children to an education.
Please email your requests to join future salons to: [email protected]
To read more about Yasmine and her remarkable work, please head to our MY HERO story: Yasmine Sherif: Global Educator and Champion for Youth.
---
[i] https://www.educationcannotwait.org/annual-report-2020/
Page created on 11/4/2021 5:31:21 PM
Last edited 12/16/2021 7:01:04 PM
Related Links
Education Cannot Wait
- Education Cannot Wait (ECW) is the first global fund dedicated to education in emergencies and protracted crises.