---
DR. ROBERT BALLARD
---
Dr. Robert Ballard, the "Indiana Jones" of the sea, is not only famous for discovering the sunken remains of the R.M.S. Titanic. He is also founder of the JASON project, which is a highly acclaimed year-long curriculum that educates millions of students through scientific discovery.
Ballard has worked as a Senior Scientist in the Department of Applied Physics and Engineering at the Woods Hole Oceanographic Institution, Woods Hole, Massachusetts, and as the President of the Institute for Exploration at the Mystic Aquarium in Connecticut. He has published many books including Explorations, an autobiography, Graveyards of the Pacific: From Pearl Harbor to Bikini Island, The Eternal Darkness, and The Discovery of the Titanic.
"A science education crusader, Ballard has made the JASON Project one of the most popular science programs in the USA." Dennis Kelley, USA Today
To learn more about DR. ROBERT BALLARD...
---
JASON XIV: From Shore to Sea
---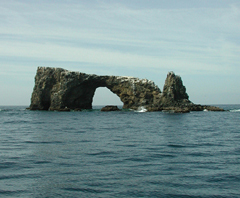 The latest JASON Project engaged students and teachers in an exciting exploration of the unique Channel Islands region of California, also sometimes called the 'Galapogos of North America'. This area includes the Channel Islands National Park, the waters of the Channel Islands National Marine Sanctuary and the densely populated California coastline. This beautiful stretch of coastline served as the project's laboratory for studying nature's dynamic systems.

My Hero's student reporter, Charlie McMahon, and staff writer, Geeta Malik, spent time with Dr. Robert Ballard and the Argonauts.
The JASON project has taken more than 5 million "Student Argonauts" on educational field trips throughout the world via satellite and the Internet, including the National Geographic Channel.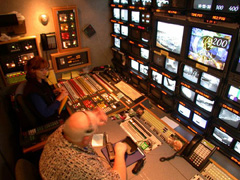 Meet some of the Argonauts who spent time exploring the Channel Islands with Dr. Ballard: Jessica, Alicia, William, JoAnn, and Shannon. Meet more of the Argonauts: Sarah, Jen, Tano, and Aaron. Sarah and Aaron are Scuba divers who studied kelp beds for JASON XIV.

Read about Dr. Ballard's hero, Captain Nemo.
Dr. Ballard's other heroes include Charles Darwin and Lewis & Clark.



*Images courtesy of the JASON Project
Page created on 4/21/2003 1:22:02 PM
Last edited 6/4/2020 9:47:23 PM