"A heartsong doesn't have to be a song. It can be your message, your feeling—some people might even call it a conscience. Even though that's not really what it is. It's what you feel you need to do." - Mattie J.T. Stepanek
CheikhDarou Seck, a middle school principal and poet from Senegal and his two students, Mohameth Niane and Deguene Ndiaye, have seen their poetic work rewarded in the MY HERO Mattie Stepanek Poetry Contest after winning prizes each in their categories.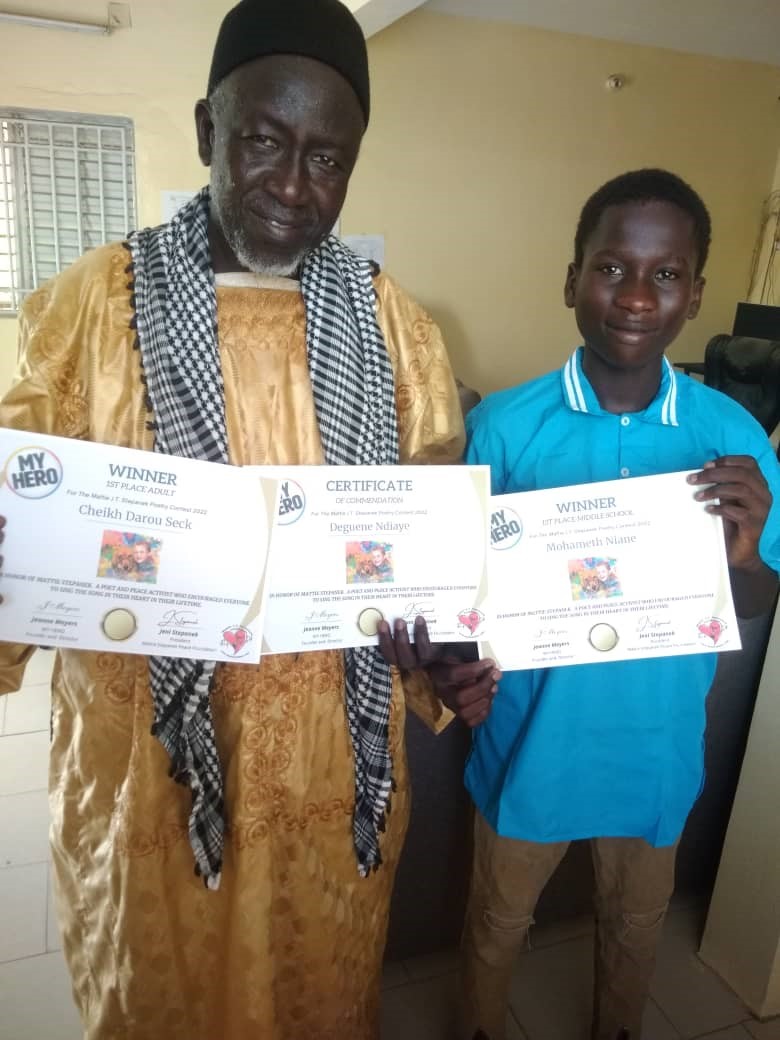 Cheikh and MohamethCourtesy of Cheikh Darou Seck
The three happy winners from West Africa have written beautiful poems addressing the human condition and the necessity for all people living on this planet to keep faith and hope in mankind.
With these poems, the spirit of Mattie Stepanek, the great child poet who has written beautiful and unique poems that he calls "Heartsongs," has been revisited as shows the following excerpt from Cheikh Darou's poem, 'Another Vision:'
Change came, the skies turned vivid blue
Light chased away the stranded shadows
That painted the frozen rooftops of hope
Of the yearning souls and brave people…
The wind listeners heard the whispers
From the eager promises of young hearts
In the enchanted deceitful gatherings… …
Yes, promises of better tomorrows And wider skies
And lighter airs And bigger seas
Where the immortal intrepid sailors
Battled giant creatures of our times
('Another Vision')
Said Seck, "The vision of Mattie was one of a world where people would fulfill their dreams and where they would have the possibility and freedom to listen to their heartsongs. Winning the contest acknowledges these young people's dawning love of poetry and encourages them to keep up the good work. Mohameth Niane is barely fourteen, but he has already written a number of beautiful poems that would make Mattie proud with the realization that the seeds he has sown are growing and that his younger brothers and sisters, even if they are thousands of miles away, are walking in his footsteps. They do so because they know that there is still hope:
Sufferings can stop
For rebuilding to start
So that laughter and joy
Inseparable as ever
Can return in the hearts
Of the brave people
Living in this Earth"
('Another Vision')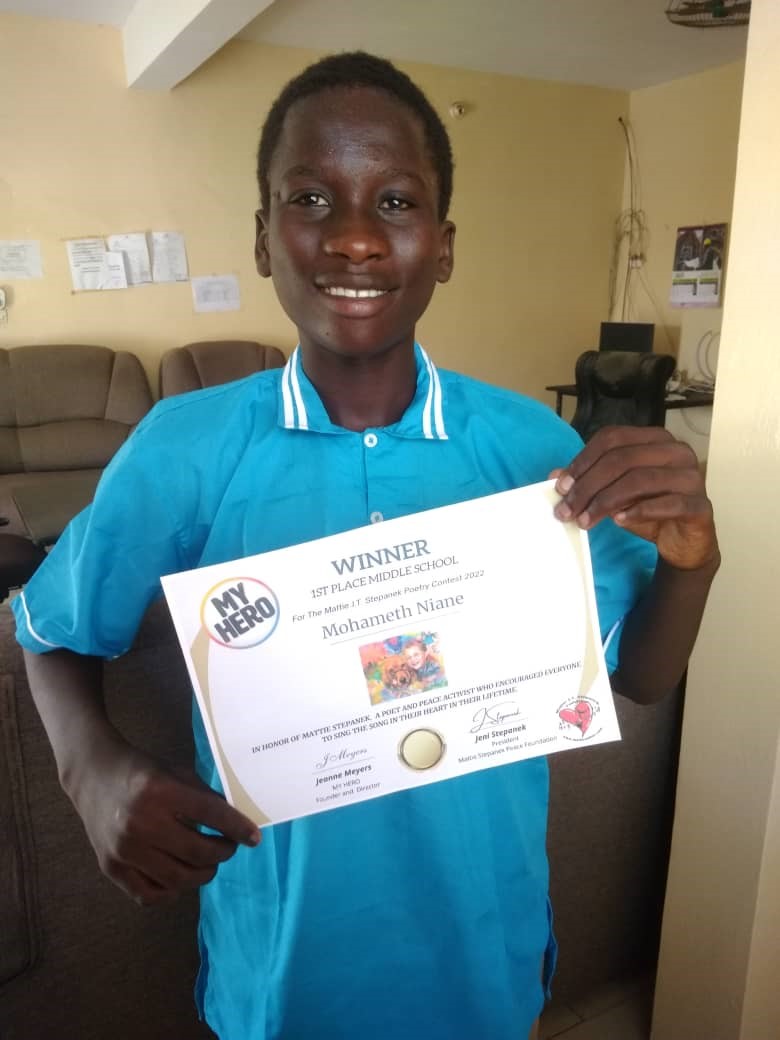 MohamethCourtesy of Cheikh Darou SeckMohameth Niane came joint first in the Middle School category with his heartfelt poem about a teacher, Mrs Diop: myhero.com/mrs-diop. Mohameth is a prolific poet and has also shared with MY HERO his film/poem about the need to respect women and stop violence against them: myhero.com/the-poet.
Deguene Ndiaye received a commendation for his poem 'Africa': myhero.com/africaby-deguene-ndiaye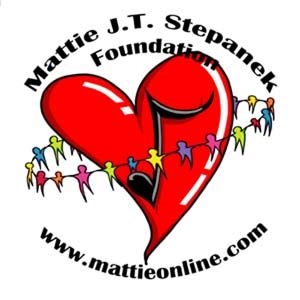 Mattie onlineM J T FoundationThe educational charity, The MY HERO Project hosts the Mattie J.T. Stepanek Poetry Contest in honor of poet and peace activist Mattie Stepanek. Before Mattie passed away, just before his 14th birthday, he had become a New York Times Bestselling author and a celebrated guest on Oprah, Good Morning America, and the Muscular Dystrophy Association's (MDA) Telethon. His mother, Jeni Stepanek, continues his legacy with the Mattie J.T. Stepanek Foundation and is the judge for the poetry contest.
See all the 2022 winners here: myhero.com/the-mattie-jt-stepanek-poetry-award-2022-winners
Page created on 9/5/2022 2:17:37 PM
Last edited 10/6/2022 5:43:56 PM