by
Cara Jonas Delos Reyes

from

Watsonville, California in United States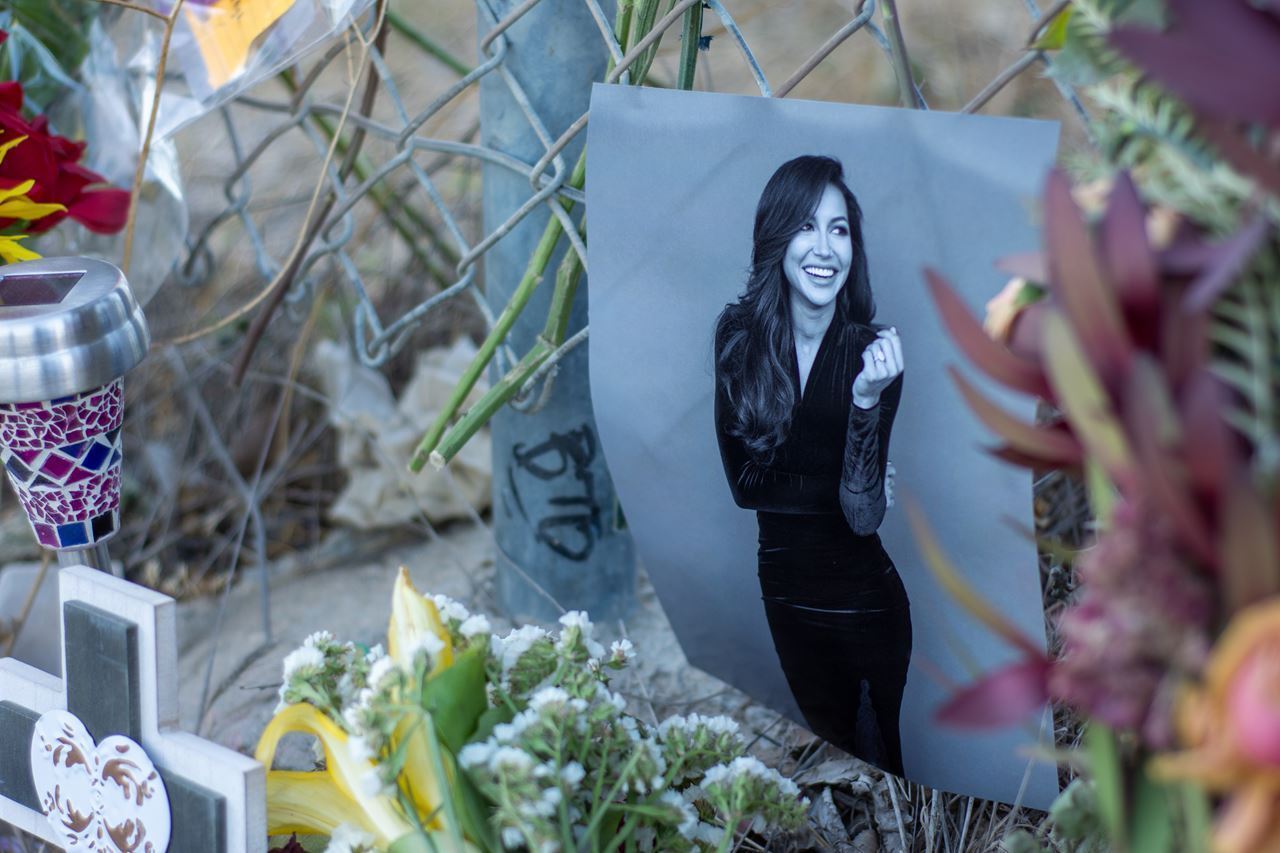 Naya Rivera's Memorial at Lake PiruGlenn Highcove / Shutterstock.com
On the fateful day of May 19th 2009, the cult classic, musical-themed comedy show Glee aired its first episode. Little did many know, this show would change people's lives for the better, and even inspire me in ways I cannot comprehend. With its recent surge of popularity amongst gen-z and millennials, Glee has brought back nostalgia for many viewers and new fans alike. Many people were and still are drawn to Glee because of how much it emphasized the importance of representation and how it broke down barriers in the world of television. Glee was the first show to feature unapologetic and openly gay characters. Glee is not perfect by any means, but it paved the way for the future of multifaceted characters of color and LGBTQ+ characters.
Amongst all of the characters in Glee, there was one that always stood out to me the most, and that character was Santana Lopez, portrayed by Naya Rivera. Santana Lopez's character started off as the stereotypical mean popular cheerleader who joined glee club as a joke. As the show progressed, Santana became more than that and, with a little push from Naya Rivera, became one of the first openly lesbian Afro-Latina characters in television history. Santana's character inspired many people in the LGBTQ community and gave young queer women like Santana the hope and confidence to be themselves, considering Glee aired at a time where being gay wasn't acceptable as it is today. Even today, Santana's character still continues to give LGBTQ people the same hope and inspiration.
Naya Rivera was born on January 12, 1987, in Santa Clarita, California. Ever since she was a child, Naya was involved in the arts and had always shined brightly in the roles she played. Pursuing acting at such a young age, it became her life, and soon it would lead up to her breakout role and ultimately the role she was best known for as none other than Glee's Santana Lopez. Although I myself am not a queer woman, I think that Santana was an inspiration for everybody, and Naya breathed life into Santana's character and formed her into something so much more bigger. The fact that Naya Rivera pushed for Santana to have a girlfriend, and Santana to coming to terms with her sexuality gave people hope and to inspire others to truly be their most authentic self. There could have been many directions taken with her character, but Naya wanted to explore Santana's sexuality with dignity and respect because she knew that it would have a real effect on many of Glee's viewers.
Santana was not a stereotype, but so much more. Not only was she an openly lesbian character, but she was also an unapologetically bold and strong woman of color. She stood up for herself, she made herself heard, and pushed to be recognized for her talent. In 2009, I believe it meant a lot for young girls of color to see someone that looked like them and was strong and always persevered even in the most difficult of times, especially when not many women of color played lead roles on television. Naya Rivera paved the way for representation for BIWOC and WOC in television and personally inspired me to one day do the same.
Outside of Glee and acting in general, Naya volunteered and spoke for many organizations, including but not limited to: GLAAD, The Trevor Project, Sunshine Foundation, Alliance of Moms, and the Black Lives Matter movement. From heartwarming tributes from her friends and family alike, it is clear that Naya was always selfless and kind to others and made people feel safe and included. Naya's passing was tragic and a huge loss, but she passed away heroically, saving her son Josey's life and loved Josey with all her heart, saying, "Josey is my greatest success, and I will never do any better than him." Naya was not only an amazing performer, but also a daughter, mother, friend, and inspiration to many.
Page created on 7/15/2020 1:25:27 AM
Last edited 11/17/2020 7:48:28 PM
Bibliography
Rivera, Naya. Sorry Not Sorry: Dreams, Mistakes, and Growing Up.Tarcher Perigee, 2016.