Celebrate Heroism -After School Program Evaluation
by Emma Olsen from Laguna Beach CA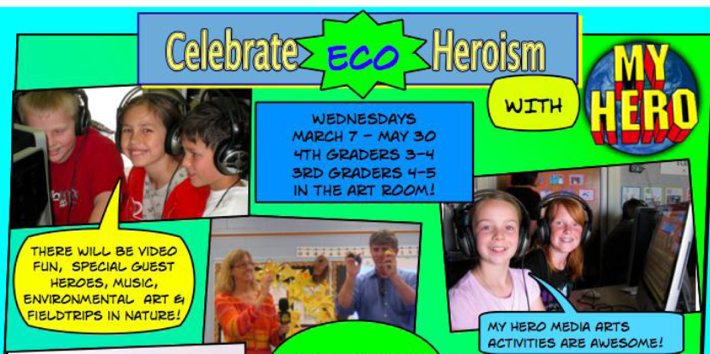 Overview
Procedure
Resources
Assessment
Standards
Written By
Emma Olsen from Laguna Beach CA
Grade Level
K-4, 5-8
Subject
English/Language Arts, Social Studies
Celebrate ECO-Heroism
Evaluation Report
Prepared by Emma Olson for The MY HERO Project 06/15/12


Summary
NUMBERS SERVED:*

- Approximately 50 Children Age 8-11 participated in a 12 week program
- 24 Seniors participated in at least one event
- 4 B/G Club Teachers and Susi Q Facilitators benefited from professional development
- Approximately 30 Family Members attended a final exhibition
- An estimated 350 Community Members will be audience members at the Local Hero Fest or view children's work at the Laguna Beach Public Library

(*Note that not every child participated for the full 12 weeks and that the number of individuals worldwide who see participants' work online is not factored in.)

PROGRAM RESULTS:
Celebrate Heroism was an effective program on multiple levels. It increased students' and seniors' technological skills and knowledge, introduced them to free resources they can access from anywhere (with internet), entertained all participants, and imparted valuable lessons in terms of character education and environmental stewardship. Beyond achieving initial objectives, the program also helped to build community resources and partnerships within the City of Laguna Beach and beyond.