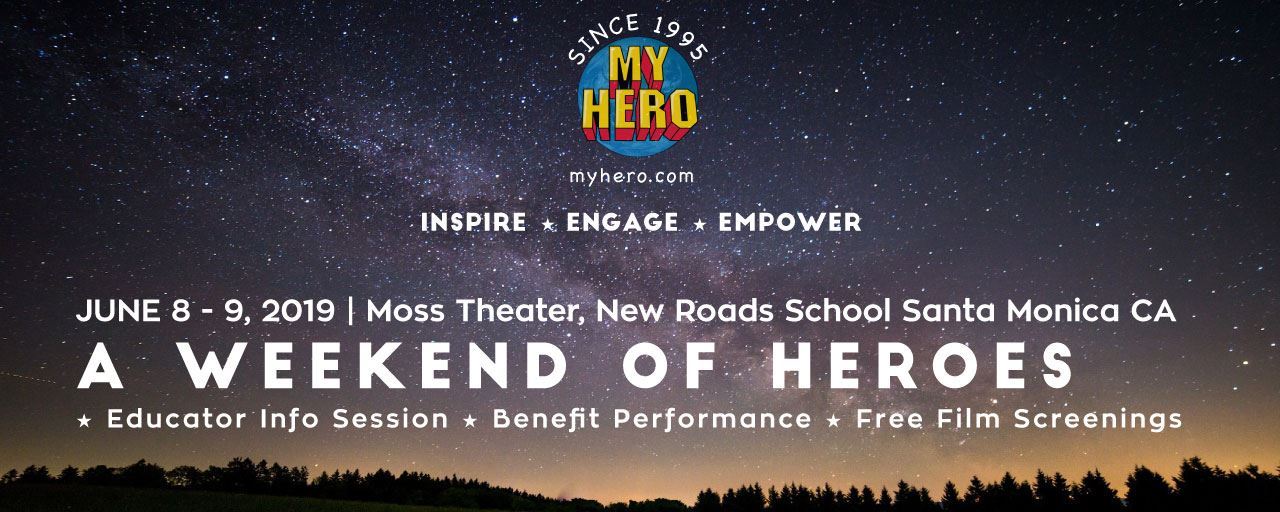 A Weekend of Heroes June 8-9 2019Public Domain
CONTACT: JEANNE MEYERS FOR IMMEDIATE RELEASE
Co-founder/Director
The MY HERO Project
[email protected]
949-376-5964
THE MY HERO PROJECT HOSTS A WEEKEND CELEBRATION OF HEROES - JUNE 8 - 9, 2019
MAY 15, 2019 – SANTA MONICA, CA- Join The MY HERO Project on the weekend of June 8 – 9 to celebrate heroes around the world. The family-friendly weekend offers something for everyone — from a stunning multi-media performance by composer Kenji Williams to a screening of hero-themed films in honor of World Ocean's Day, peace, and social justice.
On Saturday, June 8, from 5:00 – 6:00 PM, educators are treated to a a special free program to Meet the Mentors of The MY HERO Project who work with teachers, students and activists around the world to help them develop digital storytelling skills to share stories of their own heroes. The mentors will discuss MY HERO's free educational resources, which are available and used by teachers in 197 countries.
On Saturday, June 8, from 6:00PM – 7:00 PM, there will be a Jazz and Wine Reception.
Join us for A Night of Heroes — Making Waves in Global Education, from 7:30 PM – 9 PM, a Benefit for The MY HERO Project Media Arts Education Program. Enjoy Williams' spellbinding presentation of Bella Gaia, which offers a poetic vision of Earth from space using music, technology and satellite imagery from NASA. This special performance is made possible with support from a grant from mediaThe foundation Inc. and New Roads School.
As part of the global celebration of World Oceans Day, and to honor the evening's theme of Making Waves in Education, MY HERO will announce this year's winner of the Sylvia Earle Ocean Award. The award, established by the One World One Ocean Campaign, by MacGillivray Freeman Films, in honor of renowned oceanographer and conservationist Dr. Sylvia Earle. The award goes to filmmakers calling attention to those working to protect the world's oceans.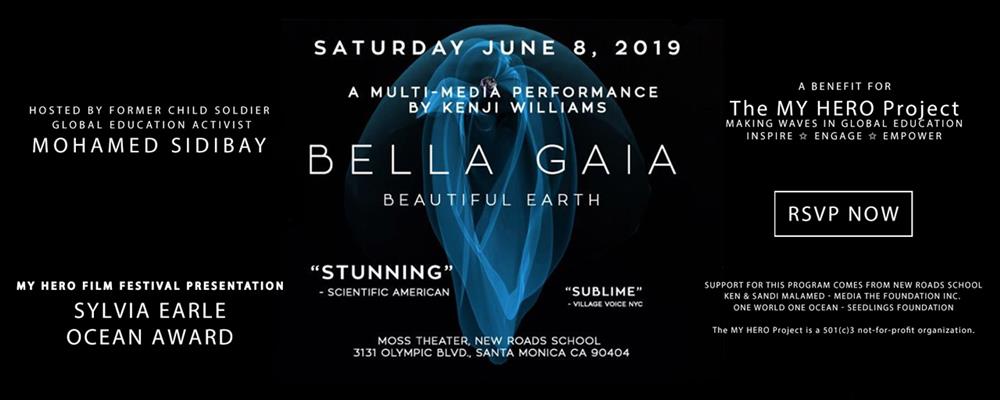 The evening's host is Mohamed Sidibay, who will share his hero's journey from former child soldier in Sierra Leone to international human rights activist working with UNICEF, UNESCO and other education partners, including The MY HERO Project. Purchase tickets for the evening celebration at myhero.com/benefit2019.
On Sunday, June 9, from 2:00 PM – 4:00 PM, enjoy a Free Screening of uplifting short films that honor World Ocean's Day and Peace and Social Justice,.hosted by filmmaker and social justice activist Trey Carlisle and MY HERO International Film Festival Director Wendy Milette.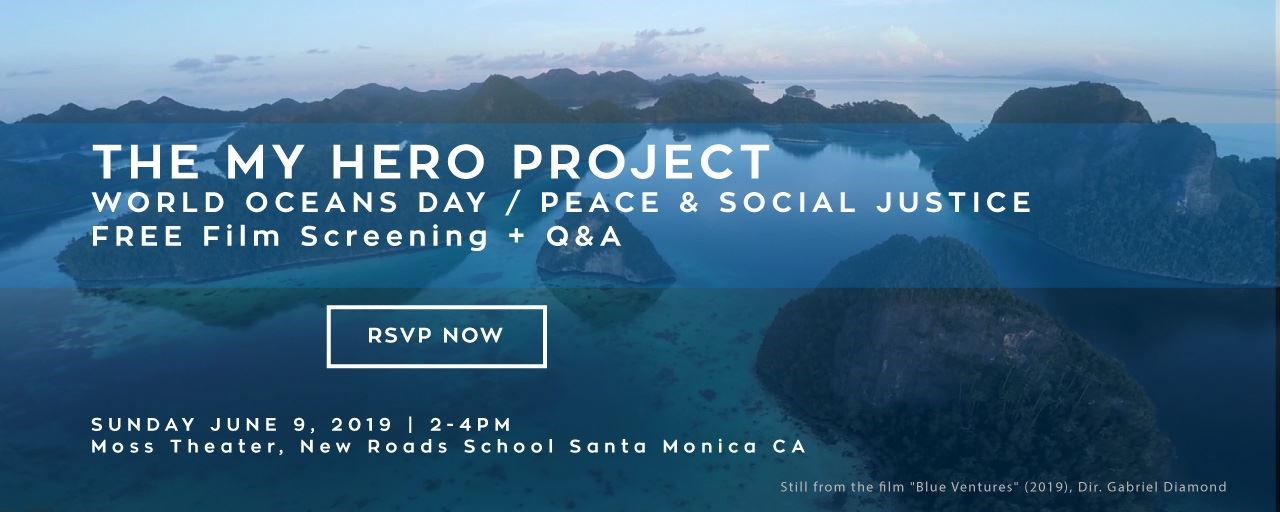 Peace & Social JusticeMY HERO
The films are part of MY HERO's growing multimedia library. Each free screening will be followed by a Q & A with filmmakers and heroes.
All events take place at:
Moss Theater – New Roads School
3131 Olympic Blvd.
Santa Monica, CA 90404
The MY HERO Project is a non-profit 501(c)3 organization dedicated to celebrating heroes from all walks of life through stories, music, art, and short films. Learn more at myhero.com.
Page created on 5/16/2019 1:34:19 AM
Last edited 6/19/2019 5:40:41 PM