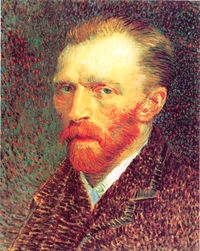 Vincent Van GoghVincent van Gogh [Public domain]Despite being plagued by mental illness and personal tragedy, in his 37 years of life, Vincent Van Gogh created over 900 paintings and 1100 drawings, and came to be known as one of the Netherlands' greatest national treasures, as well as one of the world's most renowned, respected, and influential artists.
A Tortured Artist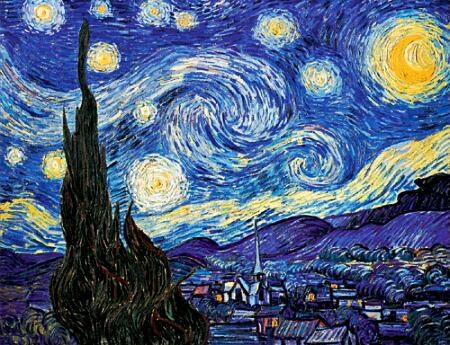 Vincent Van GoghVincent van Gogh [Public domain]Ironically, the mental illness that plagued his existence and rendered vast tragedy throughout his life would serve him in his art, propelling him to convey his anguish and despair on canvas. Though scholars argue that Van Gogh only created artwork while in his lucid states, unable to create during his most disturbed periods, modern theories most often point to bipolar disorder, schizophrenia, and temporal lobe epilepsy as potential conditions (in addition to potential lead poisoning from his own paints or poisoning from absinthe, his preferred drink), and their marked connection to his works. His paintings, ever-increasingly filled with striking colors, coarse brush strokes, and often distorted shapes and contours, express his mental state, his raw emotion, and his often troubled mind, particularly coupled with his hyper-creativity.
The coloring and 'halo effect' often presented in his paintings also indicate to modern scholars various potential conditions he may have suffered from, including retinal illness, and even hallucinations. Van Gogh even admitted himself into a sanatorium for a while. Combined with overwork, undernourishment thanks to poor eating habits and poverty, and his excessive use of tobacco, coffee, and alcohol -- his mental health got progressively worse, rather than better. Nevertheless, despite his personal struggles, Van Gogh created a body of work so vast that he is still considered not only one of the Netherlands two greatest painters, alongside Rembrandt, but one of the world's greatest artists.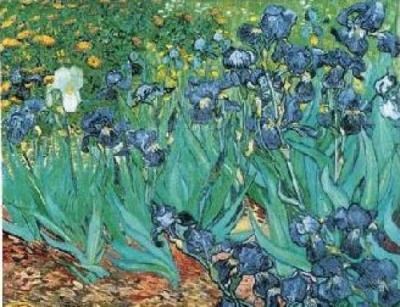 Vincent Van GoghVincent van Gogh [Public domain]
His Art
Van Gogh's work is most often associated with Post-Impressionism, but his innovative style had a vast influence on 20th century art and established what would later be known as Expressionism, also greatly influencing fauvism and early abstractionism.
His work presents people, everyday objects, and his surroundings; his years as a painter chronicling his own life. His own artistic influences included The Hague School, Japonisme, Impressionism, Pointillism, and the artists Millet, Monticelli, Seurat, Signac, Gauguin (with whom an argument would so escalate that Van Gogh famously cut off a portion of his own ear lobe), the novelist Emile Zola, and his cousin-in-law Mauve who offered him artistic advice, although all in all, Van Gogh was mostly self-taught. His early work showed the dark, traditional colors then common in Dutch art, but upon visiting Paris in 1885 and discovering Impressionism, his hues gained vibrancy and intensity. Yet unlike the impressionists, Van Gogh used color for its "symbolic and expressive values" rather than to reproduce light and literal surroundings.
His Life
Van Gogh was born on March 30, 1853 in Zundert in the southern Netherlands to Anna Cornelia Carbentus and Theodorus Van Gogh, a Protestant minister. He was named in an unusual manner, given the name of his older brother, Vincent, who had been born a year prior but died shortly after birth. Although the name Vincent was reused often in the Van Gogh family, it is often thought that this name choice and its connection to a deceased sibling, affected Van Gogh's emotional state from an early age.
His brother Theodorus (Theo) was born four years later, then his brother Cor, and three sisters: Elisabeth, Anna and Wil. Theo would come to be one of Vincent's dearest life-long friends, and his support for him was unwavering, emotionally, and financially. So supportive was Theo of his brother, in fact, that long before Vincent achieved any public popularity, Theo was certain his brother would become "to art what Beethoven was to music." The expansive letter correspondence between Vincent and Theo would eventually come to be published and reveal much about the artist, his eloquence, sharp-mind, and emotional depth; as counterpoint to his battle with mental illness.
In addition to sharing the name 'Vincent' amongst one another, the Van Gogh's also shared similar passions, and most of the family either worked in art or religion; several, including Theo, were art dealers and one was a successful sculptor, also named Vincent Van Gogh. Vincent, himself, partook in both family traditions, serving as both an art dealer and a minister, and of course, later as an artist himself. At the young age of 16 he became an art dealer, and initially thrived at it until an unrequited love dampened his spirits, as did the ever-growing feeling that art shouldn't be treated as merchandise, and he eventually lost his job.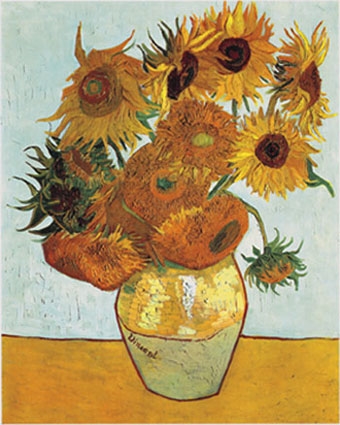 Vincent Van GoghVincent van Gogh [Public domain]He became increasingly passionate about religion and though he first trained for the ministry, he left school to work as an independent missionary amongst the impoverished miners of Belgium's dreary Borinage district. So zealous was he that he gave away all possessions, and was eventually fired for his extreme literal religious views that caused him to purposely live in dire poverty. It was then, in 1880, that he would come to find his greatest passion, his true life's calling: art. He felt that he could truly serve humanity through his art, consoling them through his work and in the case of paintings like the Potato Eaters, representing the impoverished, the workers, in his art, and utterly immersed himself in his work. His work, all 900-some paintings and even more drawings, was produced during a period of only 10 years.
Van Gogh's most famous works include: Starry Night, Cafe Terrace at Night, Terrasse, Houses At Auvers, Restaurant De La Sirene At Asnieres, Sunflowers, Irises, and several self-portraits, amongst others. Most of his best-known work was created in the last two years of his life, and in the two months before his death, he created 90 paintings!Encouraged by Theo, Van Gogh pursued his art, and swayed by the celebrated Dutch artist Willem Roelofs, despite his distaste for academic teaching, he enrolled in the Royal Academy of Art, where he studied anatomy, modelling, and perspective. Later in 1886 he attended the Ecole des Beaux-Arts in Antwerp, and studied painting and drawing. These two periods would serve as his only formal training; he was otherwise primarily self-taught.
Van Gogh's later paintings began to receive recognition and acclaim, and yet ironically, this public recognition sent him into a greater depression. So deep was his anguish that at the age of 37, he shot himself in the field where he so often painted, and died a few days later on July 27th, 1890.
Though Van Gogh had little financial success as an artist during his lifetime and often lived in poverty, his fame grew dramatically after his death, particularly following a showing of 71 of his paintings in 1901, thanks to his sister-in-law. Ironically, today Vincent's works, many of which were created while he was living in poverty, amass enormous amounts of money in auctions. Several are listed as some of the most expensive paintings in the world, including Irises which sold for $53.9 million, and his Portrait of Dr. Gachet which sold in 1990 for a record 82 million dollars!
My Hero suggested viewing: Trailer for Loving Vincent (2017).
From the filmmakers: LOVING VINCENT is the world's first fully oil painted feature film. The film brings the paintings of Vincent van Gogh to life to tell his remarkable story. Every one of the 65,000 frames of the film is an oil-painting hand-painted by 125 professional oil-painters who travelled from all across the world to the Loving Vincent studios in Poland and Greece to be a part of the production. As remarkable as Vincent's brilliant paintings, is his passionate and ill-fated life, and mysterious death.