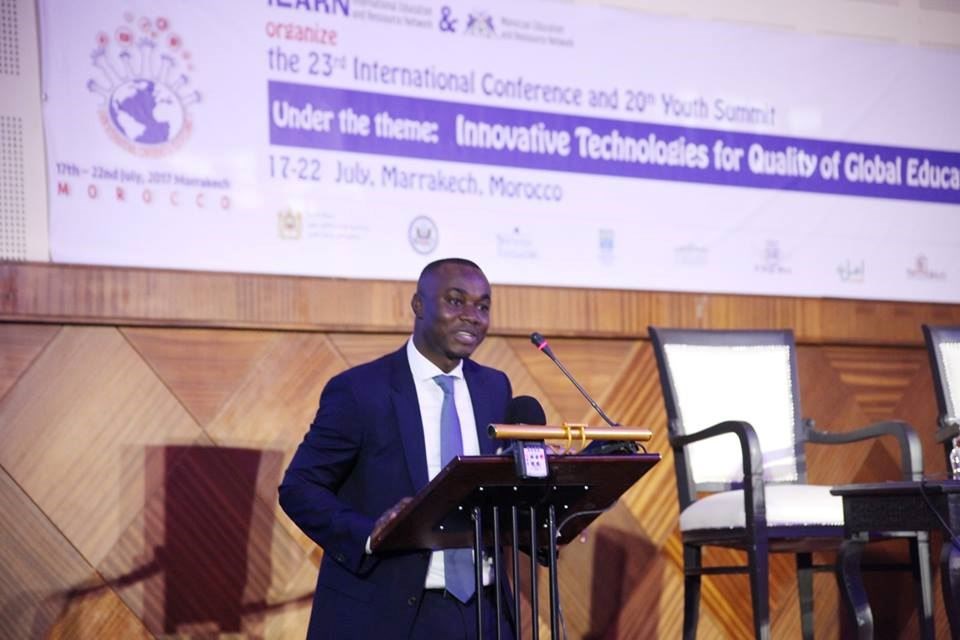 Mohamed Sidibay talks with students at Taft High SchoolMY HEROWhen Mohamed Sidibay was introduced to the Dalai Lama, his first words to the revered spiritual leader were, "You are my hero." Sidibay was caught off guard when the Dalai Lama answered; "You, my child, are the hero for despite what you went through, you keep on fighting to bring hope to others." The words of the Dalai Lama honor an unimaginable journey, from the terrifying life of a child soldier to powerful advocate for children's equal rights to education.
When Sidibay was a child, a civil war broke out in the West African country of Sierra Leone. At barely five years of age, he watched as rebels from the Revolutionary United Front killed his parents and his older brother and sister. Sidibay was taken prisoner and forced into slavery as a child soldier in a way he was too young to understand. He clung to his AK-47, fearing death or dismemberment if he did not follow orders.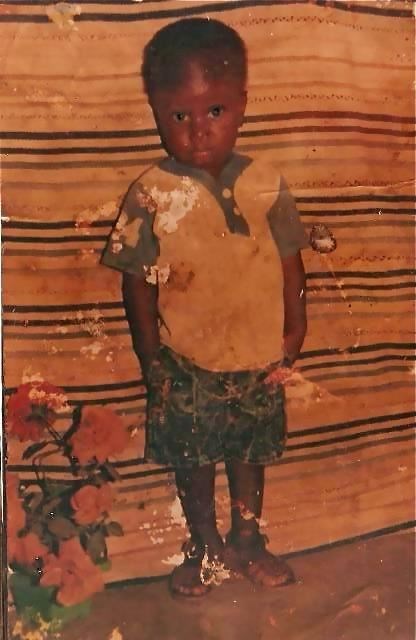 Mohamed Sidibay as a childMohamed SidibayWhen he was rescued at age nine, Sidibay had no family and was not able to read or write. Homeless and hungry, he found shelter with humanitarian workers and was introduced to the International Education and Resources Network (iEARN), a nonprofit that connects teachers and students around the world. He took his first steps toward a formal education. Sidibay began exchanging email with students in a fifth grade class in Ontario, Canada. The students, principal and teacher Mali Bickley were so moved by Sidibay's story they raised money to help him get into a private school.
It was there that Sidibay shared his powerful story in a video project that would win a Peabody Award. At age 14, he was invited to speak at the awards ceremony in New York City. When it was time to return home, Sidibay refused saying his life would be in danger in Sierra Leone. He found asylum with a permanent foster family in Maplewood, New Jersey, where he enrolled in high school. It was a fresh start in a community that would not judge Sidibay for his past but would help him reach for his dreams.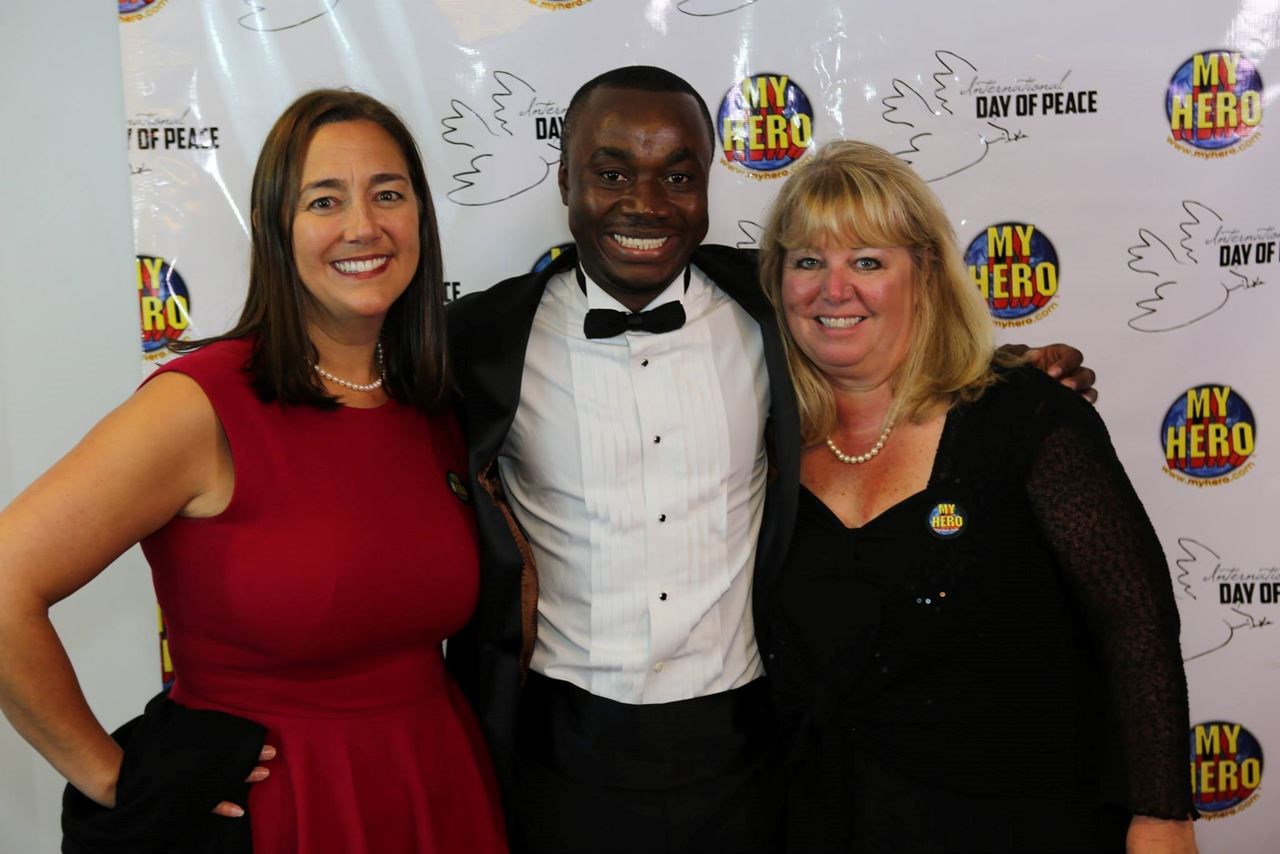 Mohamed with teachers at the Day of Peace CelebrationMY HEROAfter earning a degree in Peace and Conflict Resolution from George Washington University's Elliot School of International Affairs, Sidibay was named Global Ambassador for Children's Rights and Education for the International Youth Media Summit (IYMS). He also joined the Youth Panel of the Education Commission where he works alongside world leaders who strive for equal educational opportunities for youth around the world.
Over the years, Sidibay has worked as a MY HERO Ambassador for Peace, representing MY HERO in schools and educational conferences. He is also a Fellow for World Teach, a non-profit that provides teachers to middle and low-income countries, and for the Columbia Ministry of Education. In 2015, he was a Keynote Speaker at the United Nations General Assembly.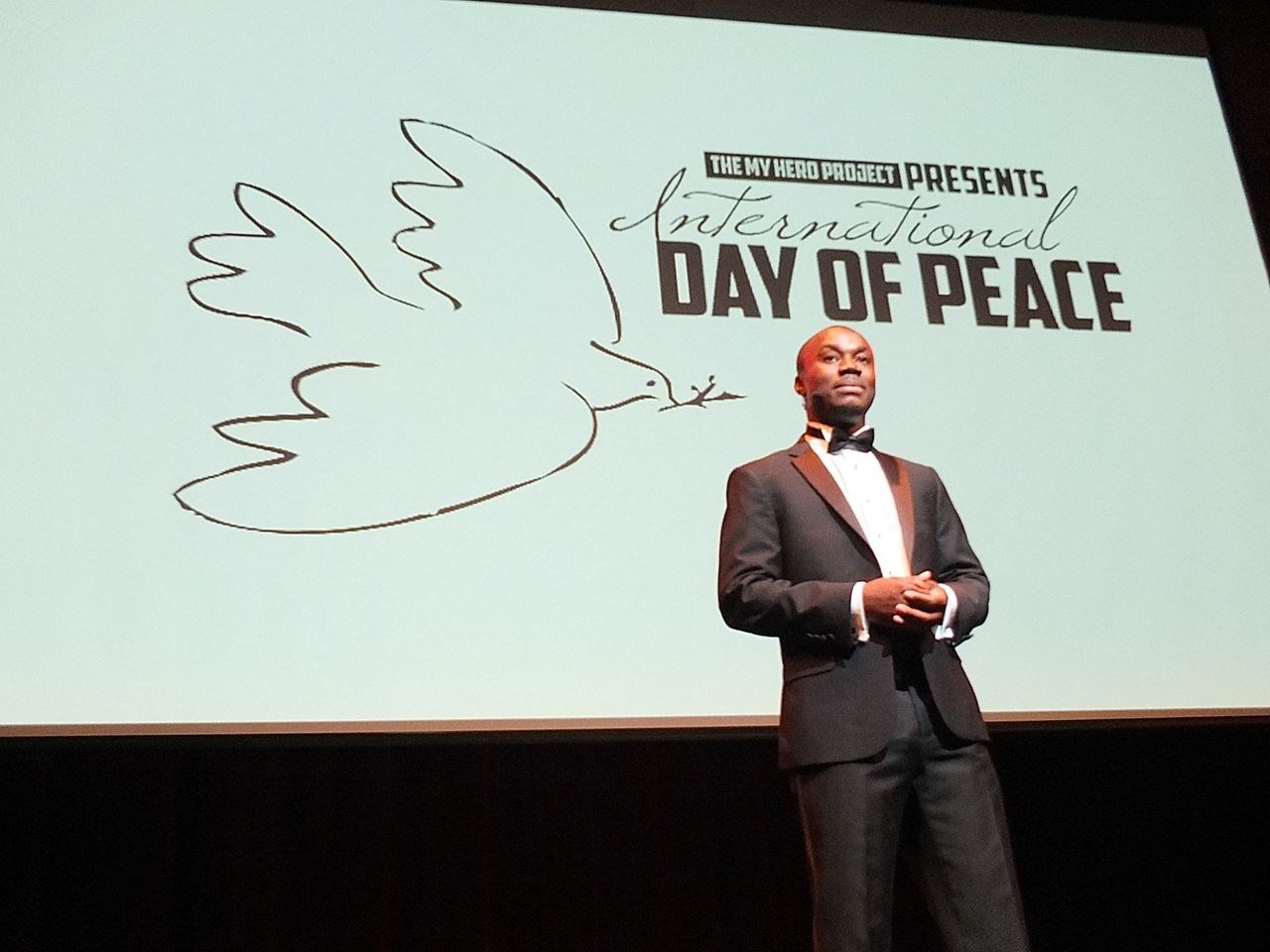 Mohamed Sidibay as MC for MY HERO's Day of Peace CelebrationMY HEROSidibay says education is the key to understanding the world. His painful journey illustrates its importance but an estimated 260,000,000 young people have no access to a quality education. Through his work with non-profits and speaking engagements in various nations, he hopes to help provide the key of education to all the children of the world.
Page created on 4/12/2018 10:29:19 PM
Last edited 7/19/2019 6:52:21 PM