For Immediate Release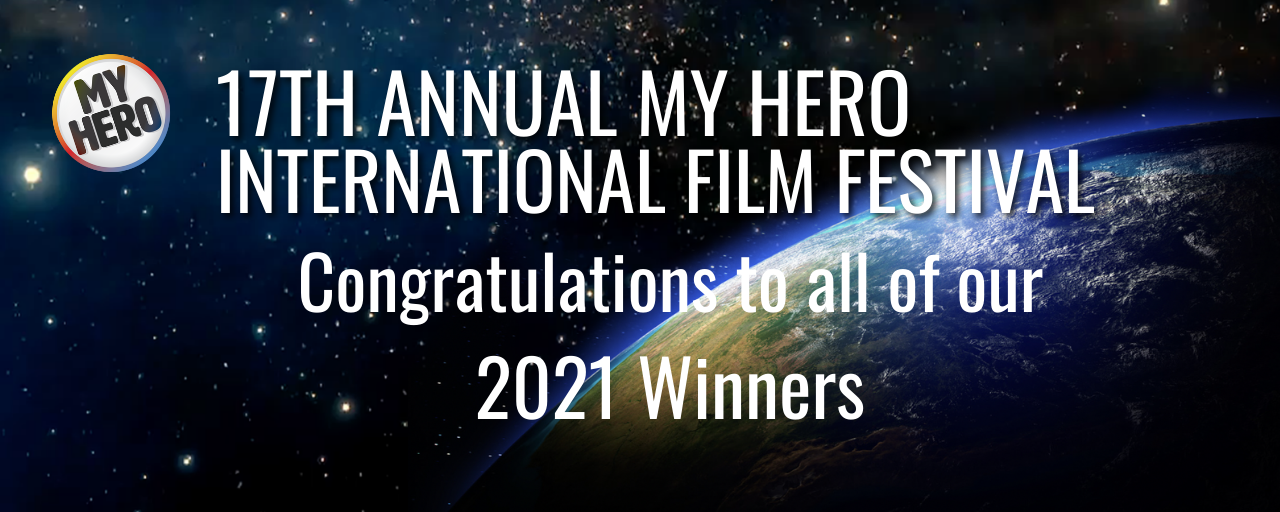 MY HERO2021 IFF Congratulations
The 17 Annual MY HERO International Film Festival was virtual and the connection between professional filmmakers, students, activists, heroes, teachers and friends of the project that attended was profound and truly inspiring.
All of the winning films are shared online with MY HERO's global learning community: /winners.
Filmmakers from around the world share award stories of real-life heroes working to create positive change around the world in this short film festival that is now in its 17th year.
Our esteemed presenters Eva Haller, Ron Kovic, Kathy Eldon, Dr. Judith Anderson, and Esther Wojcicki of Tract added praise, commentary, and perspective to the awards. These awards come with cash prizes that are given to professional and student filmmakers whose exceptional short films.
Here are the award winners and a few highlights from our award ceremony. Watch the full ceremony HERE.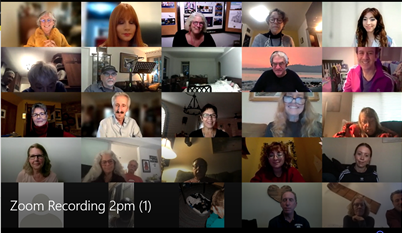 MY HERO2021 IFF Zoom17th Annual MY HERO International Film Festival Awards Ceremony
December 4, 2021 @ 2PM
MY HERO Media Award
The Goldman Environmental Prize
Accepting Award: Michael Sutton, Goldman Prize Executive Director
The Goldman Environmental Prize received the 2021 MY HERO Media Award. This award is given to groups or individuals who use media to create positive change in the world, which the Goldman Environmental Prize is doing on a large scale.
Also known as the "Green Nobel Prize," the Prize is the world's foremost award honoring grassroots environmental activists by recognizing individuals for sustained and significant efforts to protect and enhance the natural environment, often at great personal risk.
MY HERO Film Festival director, Wendy Milette, introduced Goldman Prize Executive Director Michael Sutton, who accepted the award on behalf of Goldman Environmental Prize. Applauding "ordinary people doing ordinary things," Sutton told MY HERO, "Thank you for this tremendous award. Keep up the good work spreading the news about all the environmental success stories that are out there, to offset some of the bad news we are confronted with every day." The Goldman Prize also produced Will Parrinello's film, Rainforest Action, which won the Best of Fest and Dan Eldon Activist Award.
MY HERO Global Educator Award
Frances Moore Lappé & Anna Blythe Lappé
Accepting Award: Anna Blythe Lappé
Frances Moore Lappé and her daughter, Anna Blythe Lappé were awarded the 2021 Global Educator Award, which honors those working to create meaningful change in the world through education.
Frances and Anna founded the Small Planet Institute, an international network for research and education about the root causes of hunger and poverty and the Small Planet Fund, which supports democratic movements worldwide. They recently worked together on Diet for a Small Planet's 50th Anniversary edition, where, building on the 1991 edition, they address issues of climate change, food justice, corporate farming, pollution, erosion, and pesticides, and revise the recipe section. The two now focus on the intersections between democracy, environment, food, and justice.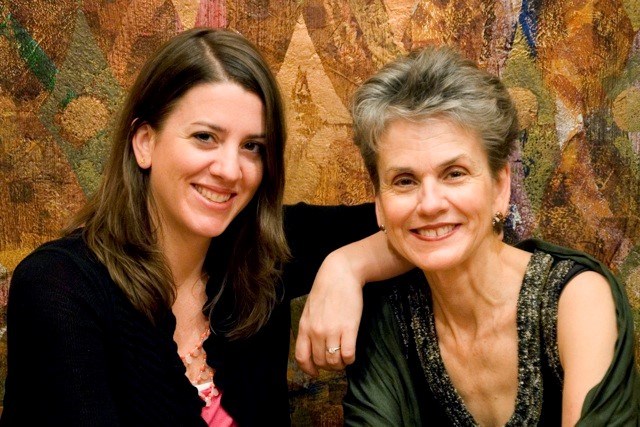 Smallplanet.orgFrances and AnnaAnna Blythe Lappé, the award-winning author and activist, accepted the award at the event:
"I feel a such a kinship with this festival and with those of us who are trying to uplift these solution stories. It's a huge honor to be here."
Media Arts Educator Award
Holly Carter | BYkids
Holly Carter, founder and Executive Director of BYkids, was awarded the Global Media Educator Award. BYkids is a non-profit organization that mentors teens to create short documentaries to tell their stories through film and share the realities of global inequality and injustice on the world stage. Holly Carter joined the festival from NYC:
I met Jeanne and Wendy the first year of BYkids, about 14 years ago and it's been pretty amazing to have been on a journey with such like-minded people. I am unusually speechless… It really is a huge honor. MY HERO has built something quite remarkable and is shining a light on things that are most crucial in our democracy, which is to listen to one another. Thank you for being a real beacon of hope and inspiration and I cannot tell you how honored we are by this.
People's Choice Award
FAITH'S WORLD [Trailer] by Faith Guilbault | BYkids
The People's Choice Award was given to Faith Guilbault for her trailer, Faith's World produced with BYkids. Faith Guilbault, age 16, has cerebral palsy and invites us to experience living with special needs so we can all treat being differently-abled with humanity and normalcy. With guidance from filmmaker Joyce Chopra, Faith shines a light on her world, inviting viewers to focus on the similarities rather than differences between abled and disabled people. Faith joined the festival from her home outside of Baltimore: "I am honored to have this award. I am proud of myself and my team. I am so happy."
The Ron Kovic Peace Prize
Author, painter and activist Ron Kovic annually awards the Peace Prize at the MY HERO International Film Festival. Ron is a former United States Marine Corps sergeant who was wounded in the Vietnam War and became an American anti-war activist. His life was depicted in his New York Times best-selling biography and Academy Award-winning film, "Born on the Fourth of July." Ron inspired the songs "Born in the USA" and "Shut Out the Lights" by his friend Bruce Springsteen. Ron has been a supporter of MY HERO for over a decade.
2021 Ron Kovic Peace Award and The Eva Haller Women Transforming Media Award:
Samar Minallah Khan from Pakistan for her film Outswing.
Peace Prize award presenter Ron Kovic stated, "In these difficult times when courage and hope are needed more than ever, there comes a little film from Pakistan that does it all and that says it all, bringing inspiration courage, and hope to us all… This film is a celebration of the human spirit…and I hope it reminds people of the power they have as individuals."
Eva Haller – who presented "Outswing" with the Women Transforming Media Award, commented: "I am so touched by watching this film…Samar your work has been consistently looking to find the pearls, the treasures, that show that it's such a good thing to be human and that we are all part of a common destiny."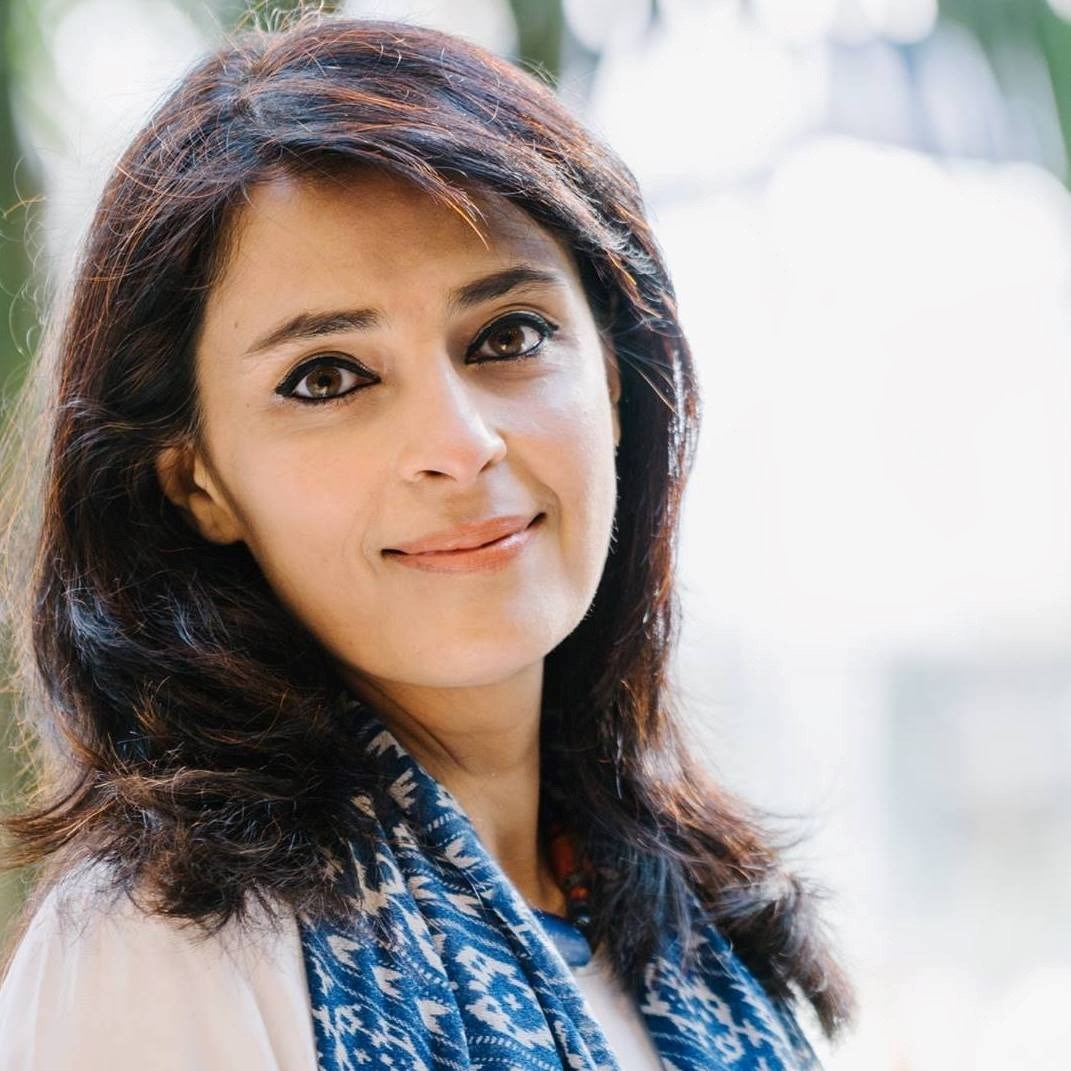 Mickey WiswedelSamar Kahn
Filmmaker Samar Kahn joined the festival from Pakistan to accept the awards, "I am honored to be associated with such inspiring names as Ron Kovic and Eva Haller. Thank you so much to the organizers of this festival which is very close to my heart because of the values it promotes. I am truly humbled… This is going to make a big difference to all of the wonderful girls who have been a part of this film."
Women Transforming Media Award
Presented by Eva Haller
Jeanne Meyers, co-founder and director of MY HERO, introduced The MY HERO Film Festival host and her personal hero, Eva Haller: "Eva is one of the most creative change makers I have ever met. She was the recipient of the first WTM award and ever since has been giving this award as a champion for other women." Jeanne noted, "Every Saturday many of the people here and our friends and leaders and activists from around the world have been gathering together for over 60 Saturdays during Covid to be inspired by one another." Eva is a MY HERO board member and the host of our film festival. Eva also hosts the MY HERO Eva Haller Salon Series.
Women Transforming Media Award
Student Winner
Joan Ganz Cooney: The Unsung Hero Who Led Us All to Sesame Street
Anna Brodine a senior at Seaman High School in Topeka Kansas, was honored with Eva Haller Women Transforming Media Youth Award for her film Joan Ganz Cooney: The Unsung Hero Who Led Us All to Sesame Street. The film celebrates Cooney for her creation of Sesame Street and the many challenges she had to overcome to make a profound contribution to our children, society, and the world. Anna joined the festival from Kansas where she said that her motivation for the film was to bring Joan Ganz Cooney's "incredible, unsung story to life." Eva Haller, the award presenter and host, thought Anna's film was "absolutely magnificent: "Your ability to be so scholarly…so thoughtful, so capable of knowing what is important and how to bring it in… Seaman High School, you got yourself a winner."
Dan Eldon Activist Award
Kathy Eldon of Creative Visions Foundation has supported MY HERO with The Dan Eldon Activist award since 2009. The award is given in honor of her son, photojournalist, artist and activist Dan Eldon's life and work. Kathy shared the work of her foundation to carry Dan's vision forward: "to seek solutions, not problems."
Dan Eldon Activist Award Winners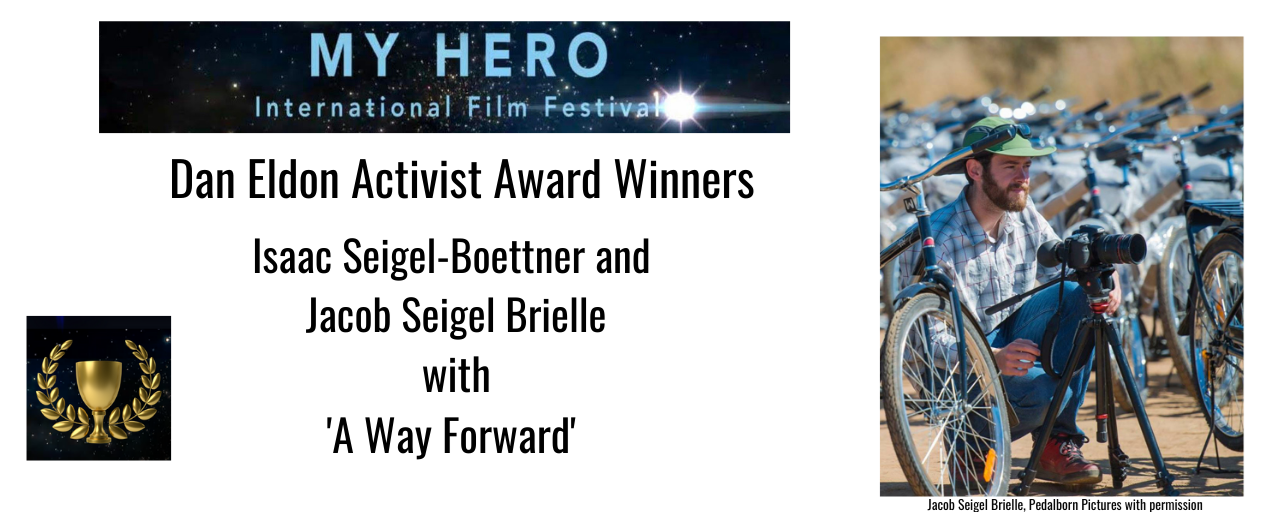 MY HEROA Way Forward
A Way Forward by Jacob Seigel-Brielle & Isaac Seigel-Boettner
A Way Forward, by Isaac Seigel-Boettner and Jacob Seigel Brielle. The film is about bicycles and how they are used throughout the world. For many Americans, the bicycle is a choice. An expensive toy. An eco-conscious mode of transportation. For countless others across the globe, it is much more. Filmmakers Jacob and Isaac on location sent a short film clip to thank MY HERO and to tell us that Dianah and Angela from their film are now pursuing University studies. "Thank you so much for this huge honor in recognizing our work," Jacob said, "the Dan Eldon Award especially means a lot to us—there was so much that Dan did to shed light on those stories, respecting and shedding light on stories that weren't getting the attention they needed."
57 Years Ago by Jackson Carrico | New Roads High School
New Roads School High School student, Jackson Carrico from Santa Monica, CA. won the Dan Eldon Youth Activist Award for his film, 57 Years Ago, a short music video honoring the victims of police brutality. This moving, three-minute video is jam-packed with scenes from the Martin Luther King era, juxtaposed with footage from the 2020 Black Lives Matter protests and riots and provocative animation about the unarmed Black individuals killed by police in the last decade. Jackson told his festival audience, "I really appreciate you giving me this award…Thanks to my film teacher, Michelle Bernstein, who really helped me every step of the way, inspired me a lot, and taught me about film."
8 Minutes and 46 Seconds by Angel Miracle Espericueta | In-Progress
Angel Miracle Espericueta from In Progress in Minnesota won the Dan Eldon Youth Activist Award for her film, 8 Minutes and 46 Seconds. The film is a moving video poem dedicated to the memory of George Floyd and those that stood up in protest against his murder by police.
Kathy Eldon said of the film: "Angel, you are a miracle…the George Floyd movement is kept alive by films and creative activism and your film is going to reach a different kind of audience. I love the juxtaposition of the imagery against the music and against the spoken word. It was just wonderful."
Foundation for the Contemporary Family - Relationships First Award
Psychologist and MY HERO board member Judith Anderson from Laguna Beach, CA. has been a generous supporter of the MY HERO Project and, particularly, its use of heroism as a teaching tool to offset negative inputs and violence. "Heroes are not just grand heroes" she says, but "everyday heroes" and positive role models. Dr. Anderson's nonprofit, the Foundation for the Contemporary Family, supports the work of MY HERO with the MY HERO Relationships First Award, honoring student and professional filmmakers whose work reflects the issues and dynamics of contemporary families.
I have Four Parents by Daniel Roy
Daniel Roy was presented with the Relationships First Award for his film, I have Four Parents, a film about his unique family. Daniel was present to briefly describe his unique family and what it was like for him growing up with four parents and that he wanted to show that families like this exist and they work, and that they are just as full of love as any family structure. Dr. Anderson said she was really impressed with how engaging the film was, and how it uses magic to illustrate the uniqueness and variation in family configurations.
The Tract WOJ Youth Reporter Award
The WOJ Youth Reporter Awards were presented by Esther Wojcicki of Tract, the world's first peer-to-peer, project-based learning platform that provides kids in grades 3-12 with the information and resources needed to build the skills necessary for adulthood — like creativity, critical thinking, and independence. Esther Wojcicki is an educator, author, and journalist committed to transforming education throughout the world. She was the recipient of the 2015 MY HERO Global Educator Award.
As an Asthmatic by Alayna DeGraef, Elise DeGraef and Bailey Revering | In-Progress
Alayna DeGraef, Elise DeGraef and Bailey Revering won in the category, High School Creative, for the film, As an Asthmatic, a video short about the impact of vaping on youth.
Esther said of the film: "This is a beautifully constructed and very perceptive film. I hope thousands of teenagers will watch it because it is a really great message for all of them."
TRANSPARENCY: Becoming Oliver by Tessa Grace Morell
Tessa Grace Morell won the Tract WOJ Youth Reporter Award for the category, High School Documentary, for her film, Transparency: Becoming Oliver, an experimental short film made to visually accompany the original poem "Becoming Oliver" written by Oliver Marino.
Said Esther: I chose this film because "I thought it represented a very important decision/moment in a young person's life. Many people today are struggling with their identity…this film does a great job of explaining how it feels for a young person to make a change and to accept and believe in themselves and this is an important thing for all young people to do as they grow up."
On receiving the award on behalf of Tessa, said her mother, Jennifer Morrell: "Thank you so much. We are so grateful, and Tessa is so excited. This is a passionate subject for her."
Thank a Hero: Maurice Hilleman by Jasmine & Aurelia Martoglio
Jasmine Blossom Martoglio and Aurelia Sunshine Martoglio of Batchelor Middle School in Indiana won the Tract WOJ Youth Reporter Award for the category, Middle School Documentary for their film, Thank a Hero: Maurice Hilleman. Thank a Hero. The documentary honors an unsung hero, Maurice Hilleman "who created an amazing number of vaccines and made it possible for modern vaccines to work."
Esther lauded Thank a Hero as an "amazing film about an amazing subject." "I could not believe it was done by middle school students," she said, adding, "There are so many people in scientific research that do a lot of important work and are not recognized."
The film is part of a body of work submitted to the festival from Batchelor Middle School. Jasmine and Aurelia were there to receive the award, where they thanked their teacher, Mr. Rudkin, "who helps kids improve on filmmaking and many students have won many awards in different festivals."
Sheltering in Place Award
Strangers in Boxes by Gabriel Diamond | Skoll Foundation
Gabriel Diamond of the Skoll Foundation won the Sheltering in Place Award for his film, Strangers in Boxes. The film is a visual essay about the disproportionate impacts of COVID-19, set to the words of award-winning spoken word artist Darius Simpson. In the film, "A group of activists—all strangers—from more than 15 countries meet online in the midst of a global pandemic. In this touching short documentary, we see how people can connect with each other in surprisingly profound ways, despite being strangers in different countries. Said Diamond who joined the festival from San Francisco: "This group of strangers really inspired me, each other and their audience. There is so much incredible work happening in the world."
Emerging Artist Award
Kitty Richardson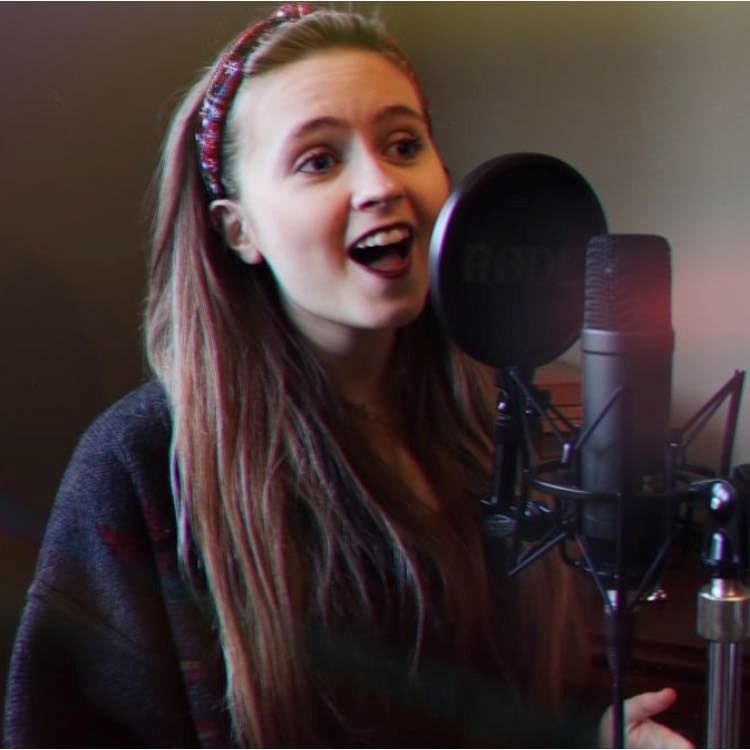 Pete RichardsonKitty RichardsonKitty Richardson, a MY HERO intern, a talented filmmaker, musician, songwriter and activist, won the 2021 Emerging Artist Award.
Kitty's contributions to MY HERO include award-winning music video productions, short video portraits of heroes from the MY HERO calendar, outstanding interviews with winning filmmakers and original short films that profoundly explore her unique vision and perspective.
Kitty's powerful short film, "Do You See Rainbow?" which helps viewers understand autism, has come in first in the Overcoming Obstacles category and her song "Dear Mum" has won the College Song Contest.
Kitty told MY HERO: "I am extremely honored and humbled by this recognition. MY HERO has been a place where I have grown and learned what it means to make the world a better place. I am extremely thankful for the friendship and guidance that MY HERO has given me."
Climate Activist Award
Wendy Jewell & Slater Jewell-Kemker for Youth Unstoppable
Wendy Jewell & Slater Jewell-Kemker won the Special Hero Award for Youth Unstoppable. A film 11 years in the mak­ing, Youth Unstop­pable doc­uments the strug­gles and events of the large­ly unseen and mis­un­der­stood Glob­al Youth Cli­mate Movement.
Slater Jewell-Kemker was just fifteen when she began documenting the untold stories of youth on the front lines of climate change, Youth Unstoppable follows the evolution of a diverse network of youth rising up to shape the world they will live in.
Wendy and Slater have been part of the MY HERO family since the beginning.
Slater waxed eloquently about MY HERO's role in her success as an activist filmmaker:
I grew up with MY HERO... It was so influential being a young person and feeling like I was able to have an impact on the world around me… I really wouldn't be where I am without you guys…without that sense of validation and love and support from a young age. Film is one of the most incredible and powerful tools that we have as people. It is how we connect to each other…In this time of division and climate chaos, emergency and transition I really feel it is listening to each other and sharing our stories… This is how we do that, this is how we change the world—create a caring and just world. You guys started it all off…and here I am 13 years later…
Best of Fest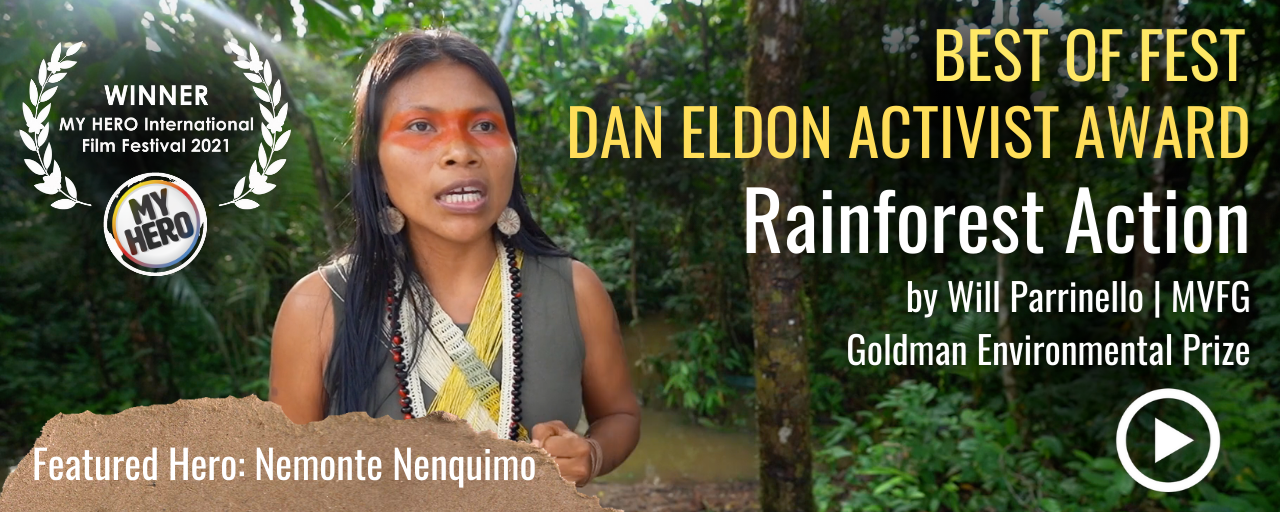 MY HERORainforest Action
Rainforest Action by Will Parrinello | MVFG
Will Parrinello of Mill Valley Film Group won the Best of Fest for his film, Rainforest action, a short film produced for the Goldman Prize about the remarkable accomplishments of Nemonte Nenquimo, a 2020 Goldman Environmental Prize winner who led an indigenous campaign to protect 500,000 acres of Amazonian rainforest from oil extraction.
Will Parrinello from San Francisco and Nemonte Nenquimo from Equador were both present to accept the award. Will thanked MY HERO for recognizing the important work that's being done and spoke of his deep admiration for Nemonte.
Nemonte Nenquimo is a member of the Waorani community of Nemonpare, a community of about 4000 men, women, and children who live at the headwaters of the upper Amazon River. Formerly gatherers and hunters, the Waorani have been forced to move into permanent forest settlements to protect their people from the dangers of disease and invasions by oil companies and illegal loggers.
Nemonte's words, spoken in Spanish, were translated by Michael Anderson of Amazon Frontlines: "Hello everybody. I'm here in my house in the Amazon. I'm really happy to be here with you all." Nemonte thanked Goldman Environmental Prize, MY HERO International Film Festival, and her "great friend, Will Parrinello, whose work allows us to share our stories with the entire world." She spoke about her people's struggle to protect their lands, territories, and cultures. Her message is profound: "We are living on this one planet: We need to respect Mother Earth. What I want to say first off is that as a young woman and as a leader, what we are seeing in the rainforest is that the governments, oil companies, and capitalism isn't going to respect our territories. They're not going to respect our cultures. They're not going to respect the rain forest… This is why film is so important, that's why [for] the youth it's so important to see the struggles of peoples around the world…What I ask everybody to do is to return to a deeper connection to Mother Earth and understand what you are consuming and the fact that much of what passes as development in the Amazon harkens environmental destruction: We all need to wake up and that is what our fight is about.
Watch the full ceremony here: myhero.com/mhiff2021-virtualawardceremony-video
View all the winning films on MY HERO: myhero.com/Winners
Add your story, art, film and music to our global learning project: myhero.com/Start
MY HERO has Media Arts Resources and mentors to help you get started: myhero.com/MediaArtsResources