CONTACT: Wendy Milette FOR IMMEDIATE RELEASE
Media Arts Director
The MY HERO Project
[email protected]
949-376-5963

ENVIRONMENTAL DOCS TIE FOR FIRST PLACE IN THE 2020 SYLVIA EARLE OCEAN CONSERVATION AWARD
JUNE 9, 2020 - LAGUNA BEACH, CA – An impassioned plea to for a coastal region of Western Australia and a drone pilot helping to save endangered humpback whales tied for the first-place win of this year's Sylvia Earle Ocean Conservation Award. The annual award, presented through the MY HERO International Film Festival, honors filmmakers whose stories honor people working to protect the world's oceans.
The award is named for Dr. Sylvia Earle, a world-renowned marine biologist, explorer and author of more than 200 publications. Earle, who has led more than 100 expeditions, was dubbed "Her Deepness" by the New York Times and named Time Magazine's Hero for the Planet.
The award's $1,000 cash prize is sponsored by MacGillivray-Freeman Films' One World One Ocean campaign. One World One Ocean was founded to raise awareness of ocean degradation and to inspire action by showing the beauty of the ocean in its wild and healthy state. With her team, Barbara MacGillivray, Director of Partner Outreach for the organization, chooses the winners each year.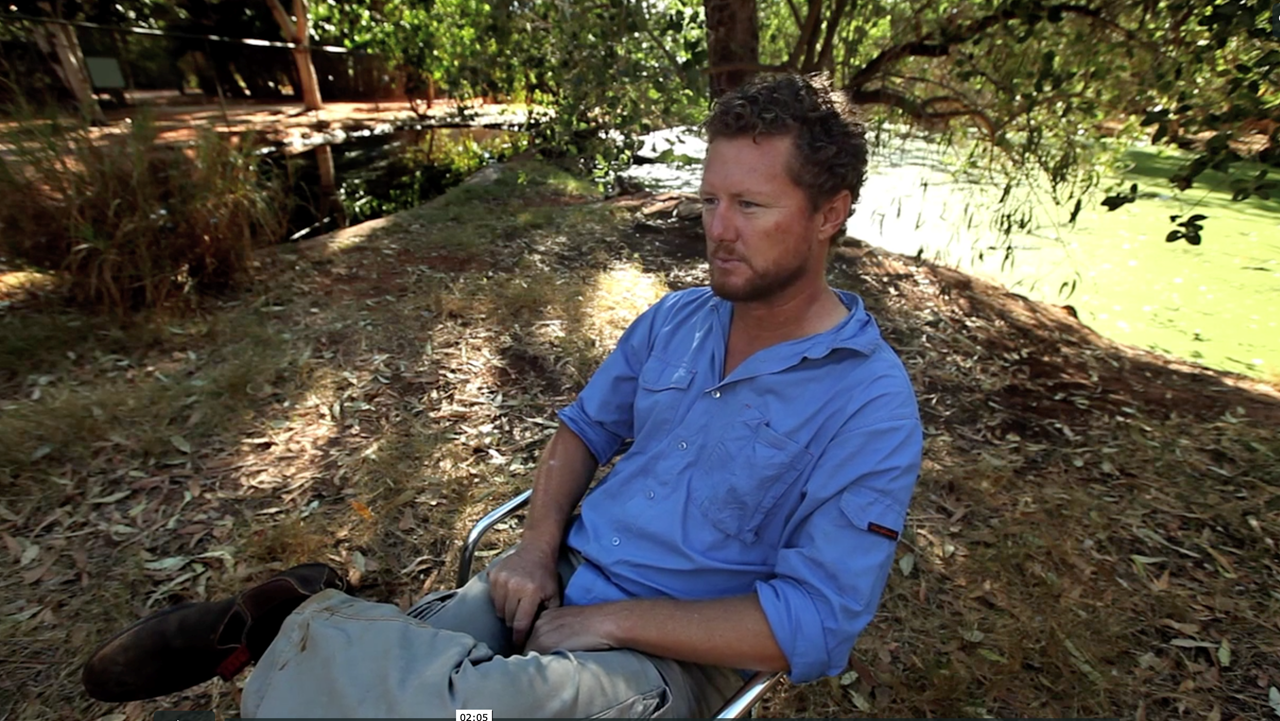 Mark Jones in Looking After Our EnvironmentCourtesy of Balagara Films
In Looking After Our Environment, James Price Point, written and directed by Mark Pearce, is one of this year's winners. In it, eco warrior Mark Jones explains efforts to protect the James Price Point headland area in the Kimberley Region of Western Australia from a large gas partnership with plans to dig up the area. The Kimberley is home to some unique and mysterious species of life in and out of the sea. "You take out one of those pieces and the ecology goes," explains Jones in the film.
"Mark Jones, in Looking After Our Environment, makes an impassioned appeal for continuing protection of the Kimberley Region of Western Australia," says MacGillivray. "Effective environmental work, done by his group Save the Kimberley, along with multiple other concerned local groups, effectively led to stopping one of the biggest fossil-fuel companies from decimating the area in 2013 and that same level of environmental passion continues to maintain the region today in a country beset by environmental challenges, both natural and man-made."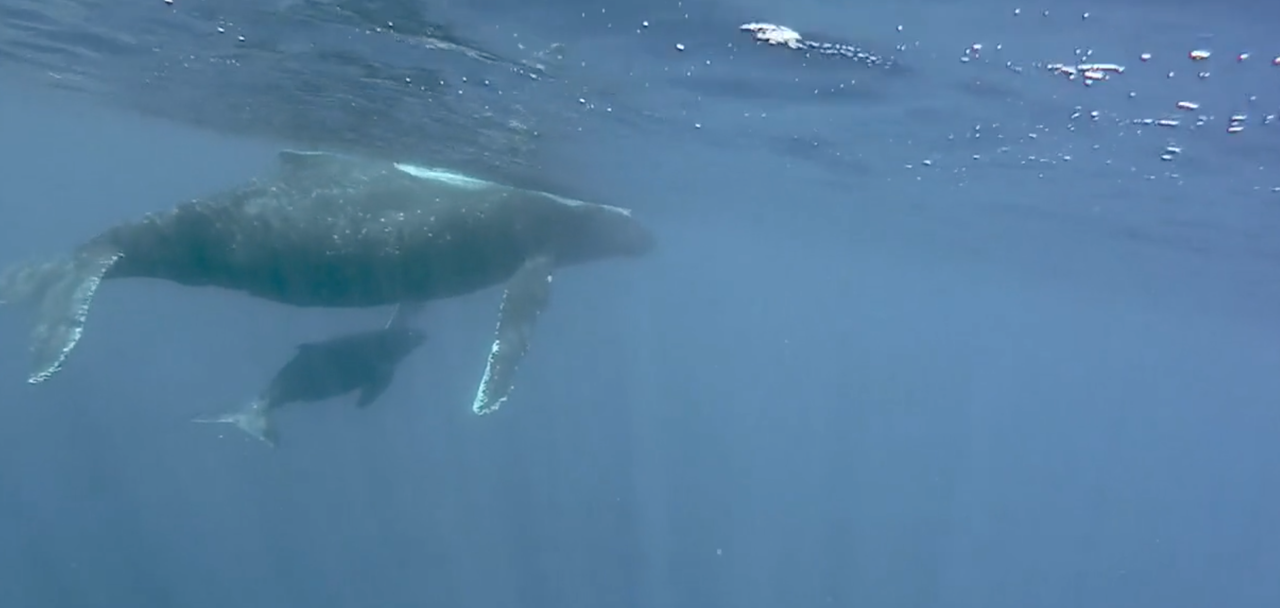 Screenshot from flyFREECourtesy of oceansunmanned.org
The other winning film, freeFLY, by filmmaker Avery Bazan, shows a collaborative effort that uses drones to rescue humpback whales that have been entangled by life-threatening debris in the ocean. The drones help with the initial assessment before the large mammals are approached. "By using drones, launched off the response boats, we can get a better look at the whales and figure out what's going on with less risk to both the responders and the whales," explains Matt Pickett, founder of the non-profit Oceans Unmanned.
"Ed Lyman is featured in freeFLY, as he shows, along with the help of Drone Pilot Matt Pickett, the courage and regimented planning it takes to save the endangered and fascinating humpback whales frequently entangled in discarded and broken fishing lines," says MacGillivray. "With his 1,300 saves to date, and our own direct experience with Ed's passion for saving these magnificent 40- to 60-ton animals while making our IMAX film, Humpback Whales, we wanted to pay special tribute to both him and NOAA in these challenged environmental times."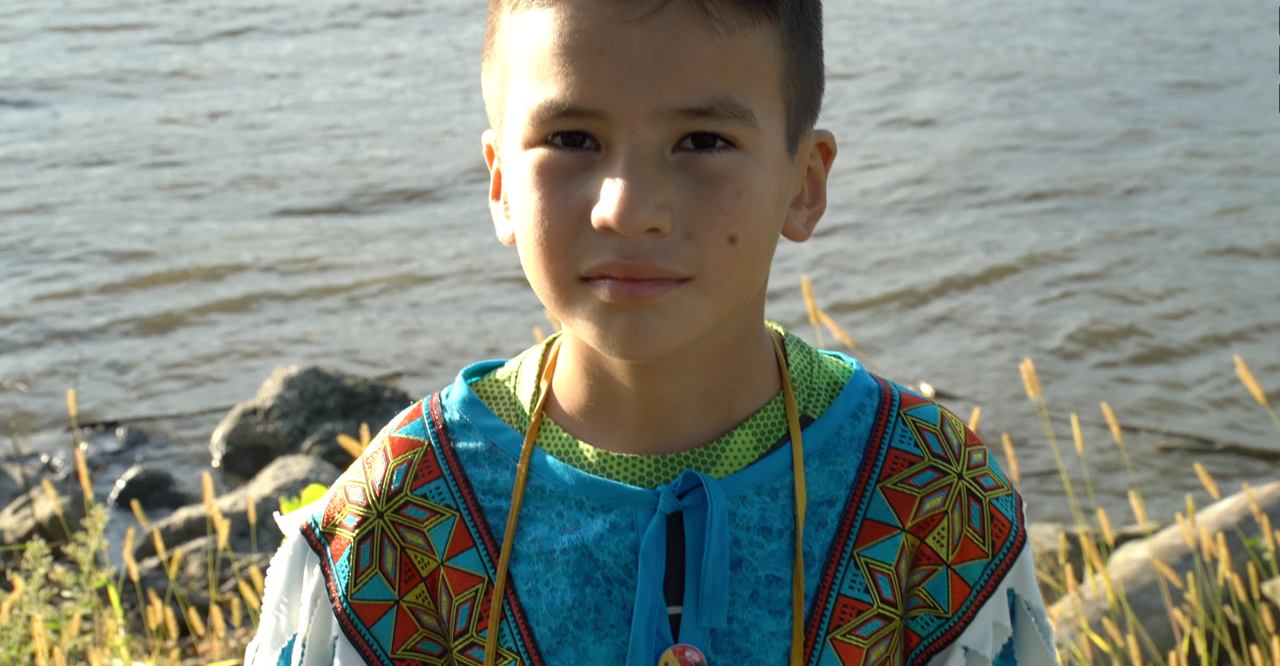 screenshot from Water is SacredCourtesy of In-Progress.org
This year, two student filmmakers were included in the Earle award. Water is Sacred, directed by Kimimila Wahpepah, with mentors Tiana and Wakinyan LaPointe, delves into the importance of water and how indigenous people work to keep the resource safe for future generations. Waterheart and Her Friends, an animated short by Tianna Bluebird, introduces us to Waterheart, a mythical character who wants to clean up the polluted Earth. Each of the young filmmakers wins a $100 prize. "I send a special salute to the passion of the two young ocean advocates, Tianna Bluebird and Kimimila Wahpepah, in making their short films," MacGillivray says.
The MY HERO Project (myhero.com) is a 501(c)(3) organization with a mission to uplift the world's heroes through stories, music, art and short films. Submissions of short films are currently being accepted for the MY HERO International Film Festival. Filmmakers of all ages and experience levels are encouraged to apply. Submissions are being accepted for other Special Awards for the 2020 MY HERO International Film Festival. Submit your film today.
About MacGillivray Freeman Films:
MacGillivray Freeman Films has produced over 40 IMAX films and garnered two Academy Award nominations. Comprised of specialists in film and digital production, marketing and distribution, we are a team passionate about visual storytelling, innovative cinematography and the latest advancements in digital technology.
A world-renowned oceanographer and explorer, Sylvia Earle is a great inspiration with her passion and leadership in ocean conservation!​ She is the president of Mission Blue supports the work of conservation NGOs that share the mission of building public support for ocean protection.
Page created on 6/9/2020 9:09:40 PM
Last edited 6/10/2020 1:28:44 AM