Kitty RichardsonKitty Richardson
FOR IMMEDIATE RELEASE
The MY HERO Project is proud to announce that Kitty Richardson is the recipient of The 2021 MY HERO International Film Festival Emerging Artist Award
MY HERO first became aware of Kitty Richardson when she applied to be a college intern last year while attending the University of Leeds in the UK as a junior. Due to COVID and remote learning / working MY HERO became her full semester course of work.
Kitty's contributions to our web project include award-winning music video productions, short video portraits of heroes from the MY HERO Calendar, outstanding interviews with winning filmmakers, and original short films that profoundly explore her unique vision and perspective.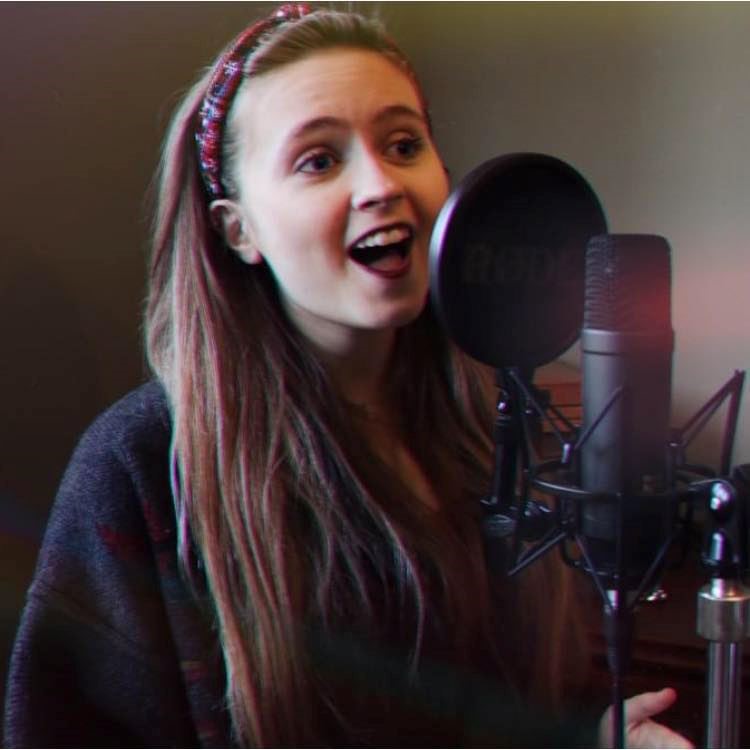 Kitty RichardsonKitty RichardsonHere is a link to a page with all of Kitty's outstanding body of work on MY HERO
This year she produced and directed a powerful short film, "Do You See Rainbow?" that helps viewers learn about the autistic experience through the eyes of someone with autism. It came joint first in the Overcoming Obstacles category.
Her song composition, "Dear Mum," won the College Song Contest for the Film Festival this year. Her music video, "Unsung Hero Song" created with other interns last year won best song in 2020 at the Festival.
Kitty is a passionate artist, filmmaker and musician. She has faced challenges as she explains in her bio, "At the age of 12 - I was diagnosed with EDS, a rare connective tissue disorder. This spurred me on to writing, producing and publishing my first song to raise money for the EDS charity. Soon after an album followed. Ever since then I have been passionate about creating music of all types. I have created jingles, written musicals, collaborated on songs and released my own music. I create, I innovate. I communicate."
Her mother, Abigail Richardson shared her thoughts about her remarkable daughter Kitty's journey overcoming challenges and thriving as an artist on MY HERO. In her essay on Kitty titled, "I Will Stay Strong," Abigail writes: "My daughter, and MY HERO's current intern Kitty Richardson, is an inspiration to me - not just for her incredible talent and work ethic, but because she has heroically faced and overcome so many obstacles in her, relatively, short life."
In honoring Kitty with the Emerging Artist Award, we recognize her talent, her powerful creative energy and commitment to telling stories that matter.
Said Jeanne Meyers, Co-Founder and Director of The MY HERO PROJECT, "I have been so fortunate to work with many young people over the last 25 years. There is no student that has contributed as much to MY HERO as Kitty Richardson. I am so very grateful to Kitty for her support and commitment to MY HERO's mission to celebrate the best of humanity. She truly is MY HERO! All of us at The MY HERO Project congratulate Kitty on this award and on her journey as a songwriter, filmmaker, director and activist."
About MY HERO International Film Festival
The MY HERO International Film Festival brings together professional and youth filmmakers who honor local and global heroes working for positive change in the world. Thanks to generous sponsors, prizes are awarded to elementary, middle school, high school, college and professionals in a variety of categories including documentary, narrative, music video, animation, experimental, and more.
To view the 2021 award-winning films, go to Winners

For more details about MY HERO's International Film Festival, please visit myhero.com/FilmFestival
Page created on 12/1/2021 9:35:10 AM
Last edited 1/4/2022 5:11:58 PM