The MY HERO Project is pleased to announce the winner of the 2021 Ron Kovic Peace Award and The Eva Haller Women Transforming Media Award: Samar Minallah Khan of Pakistan with her film Outswing.
Samar is a filmmaker, anthropologist and activist. In the media, she has been referred to as 'The Savior of Souls,' one of the 'Women who rock the world,' 'The Crusader with the Camera' and the 'Women that changed Pakistan.'
With a degree in Anthropology and an MPhil degree in Social and Cultural Anthropology from the University of Cambridge, Khan has been using film and other mediums to promote social change in Pakistan, predominantly advocating for women and children's causes, for years.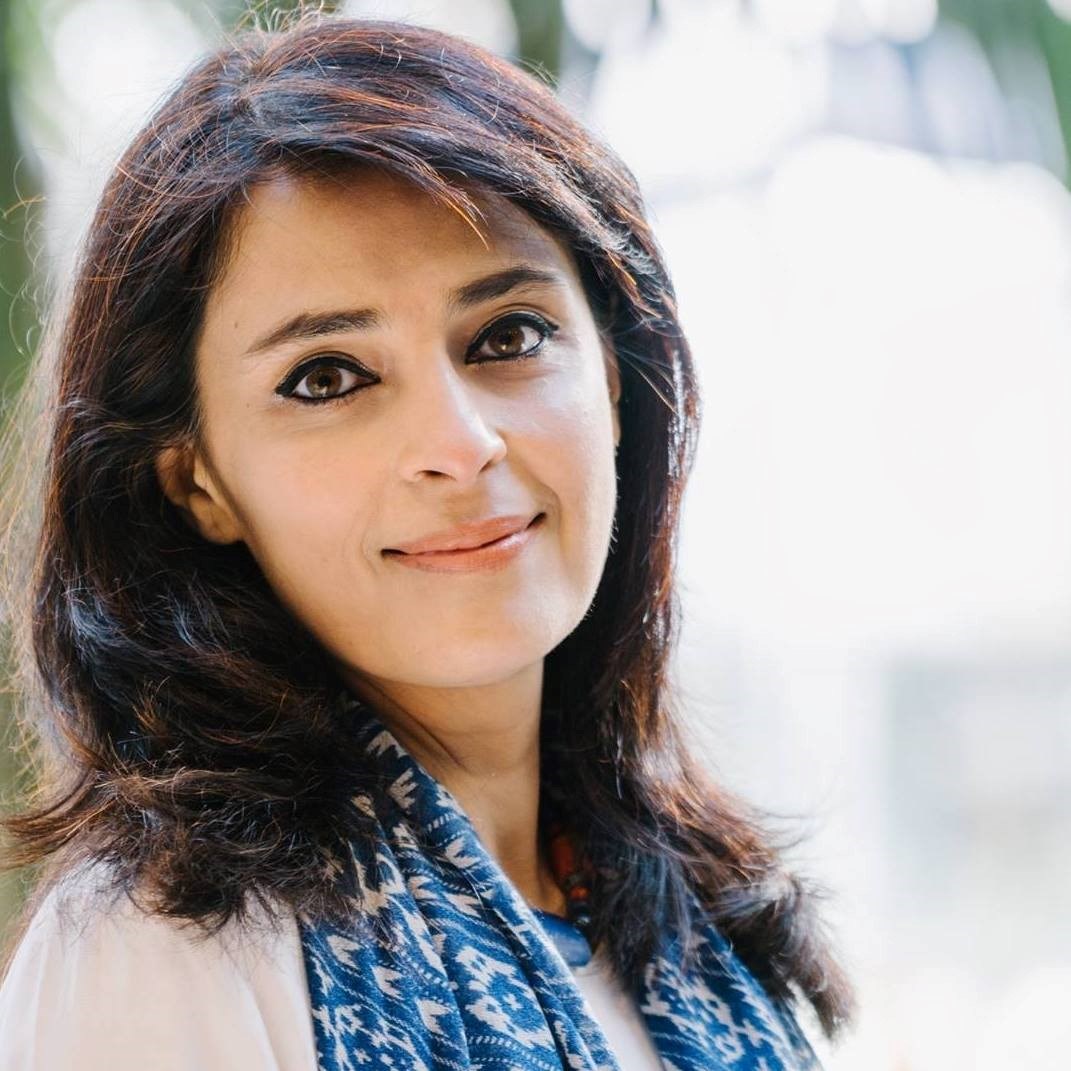 SamarMickey WiswedelSaid Khan:
I am honored to be recognized with these two prestigious awards. The values that Ron Kovik Peace Prize stands for are dear to my heart. I can only hope that my films are able to resonate with the values that the prize signifies. There can be no peace in the world without justice. There can be no peace in a world where girls and women are not able to live a life free of injustice and inequality. My films are inspired by male protagonists who stand up for the rights of the girls and women. This they do against all odds.
My films are inspired by girls who symbolize strength and resilience. Who shatter all stereotypes and stand up for what they believe in. This they do with bravery and determination.
The Eva Haller, Women Transforming Media award is a moment of pride for me. I use media for change and advocacy, but in a culturally sensitive way. Empathy and sensitivity are what I bring forth while telling a story. This form of storytelling can transform lives and touch hearts. I am so honored that my way of making films resonated with the jury for the Eva Haller Women Transforming Media Award. Eva Haller is an inspiring woman who knows how to validate her existence in this world by all the meaningful work she does. I am proud to be associated with the award.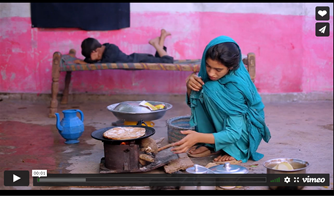 OutswingCourtesy Samar Khan
Outswing is a film about how a community can change lives through the simple act of playing cricket.
Synopsis:
When a knee injury ended his professional athletic career, Akhtar Zeb decided to share his love for the game of cricket with the students of Mashal Model School, a non-profit organization providing education to underprivileged children in the outskirts of Islamabad. The school serves an impoverished neighborhood near the shrine of Bari Imam where internally displaced Pakhtuns have relocated from remote areas impacted by natural disasters and violent conflict.
As Akhtar invites the neighborhood girls to form a cricket team, each of them experiences the freedom and confidence that come from participating in sports, but they have to weigh the joy of playing against the expectations of their families. Deeply held cultural values bring conflict for the girls, and the burdens of their young lives threaten their ability to practice and play the game.
At 14, Nazia is being pressured to marry her cousin; Haleema is tasked with helping her mother clean the house, cook for the family, and care for younger siblings; Wajeeha and Hajra wander the market selling sweets to help bring in enough money to support their families; and Zainab is expected to remain at home, unknown and unseen. Whether in the face of family pressure or community condemnation, the girls struggle and sacrifice for the right to play.
Coach Akhtar does his best to support the players in whatever way he can, seeing in each of them the potential of a champion. All will be tested when the team at Mashal is offered the chance to play a match against Khaldunia, one of the most exclusive private schools in Islamabad. Khaldunia offers a beautiful practice pitch, good equipment, and the leisure for extracurricular training. But Akhtar knows that cricket is a sport for those who have courage. His team is ready to try their skills, hard work, and luck against a formidable opponent. It's more than just a game. It's a match that changes many lives.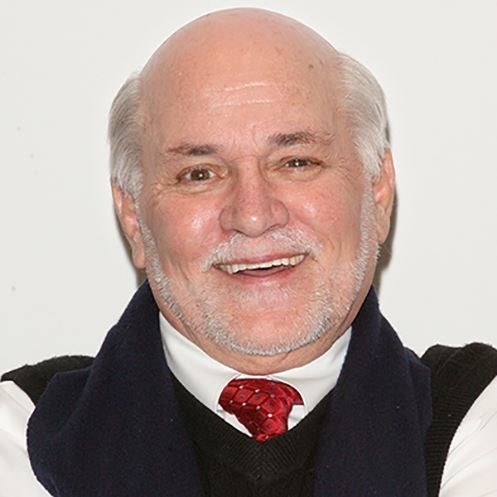 Ron KovicMY HEROAbout Ron Kovic
Ron Kovic has been a passionate advocate for world peace for over four decades. He is an accomplished author, painter, and activist, who has led peace marches around the world. Kovic is a former Marine Corps sergeant and author of the memoir Born on the 4th of July. He also co-wrote the Golden Globe-winning screenplay-adaptation of Born on the 4th of July with Oliver Stone, who directed the film. The movie starred Tom Cruise and was nominated for eight Academy Awards, winning two.
Ron served two tours of duty during the Vietnam War before being wounded in combat and paralyzed from the mid-chest down on Jan. 20, 1968. After an arduous recuperation, he left the military and enrolled in Hoffstra University. While studying philosophers such as Thoreau, Kovic was exposed to the viewpoints of peace activists who were protesting the Vietnam war. He was shaken by the infamous Kent State shootings, and traveled to Washington, DC weeks later for his first peace march, in May of 1970. Moved by the passionate arguments given by the protestors, Kovic resolved to join them. He went on to become a prominent spokesperson for the anti-war movement, twice addressing the U.S. Democratic Convention and consistently opposing the advent of violent conflict around the globe long after the Vietnam War ended. His work has never ceased.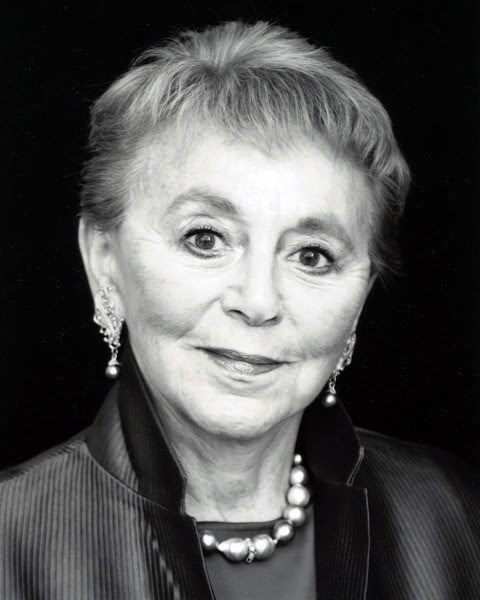 Eva HallerMY HERO
MY HERO board member, Eva Haller, born May 9, 1930, is a Hungarian-American philanthropist and activist. She has mentored generations of activists, especially women, and has been honored with the inaugural Forbes Women Excellence in Mentoring Award and the Ban Ki Moon AI Mentorship Award by 8th UN Secretary General Ban Ki Moon. During World War II, Eva participated in the Hungarian resistance. She lost her brother during this time, which inspired her to help others. She continues to advise and mentor many humanitarian organizations, such as Asian Initiatives, Women for Women International, Free the Children and the Jane Goodall Institute.
A friend to MY HERO, Eva Haller had the idea to establish an award to inspire and support filmmakers from elementary school to the professional level who create outstanding work featuring women changemakers or tackling women's issues. Hence The Eva Haller Women Transforming Media Award was established.
Commendations for Outswing
Outswing has won the Best Director and Best Short Film Award at the Annual 7th SOFIE Awards, Global Voices Film Festival, Best Film Award at Tokyo Film Festival, Best Short Film at Nordic International Film Festival, FICTS - Federation Internationale Cinema Television Sportifs, Moscow International Film Festival and has been selected for several other international film festivals.
Khan is not the only activist hero in her family, her sister, and friend of MY HERO, Fauzia Minallah is a world-renowned children's author, illustrator, artist, painter and the founder of Funkor Child Art Centre. Minallah believes in using the medium of art and books to promote peace and tolerance among children. She has been honored by MY HERO as a global arts educator and was awarded the Ron Kovic Peace Prize at the MY HERO Film Festival for her film, "Let Them Bloom" in 2010. Most recently, Minallah has been creating art and awareness to celebrate and protect old trees in Pakistan. To see more, head to the MY HERO page celebrating her work: Fauzia Minallah.
About MY HERO International Film Festival
The MY HERO International Film Festival brings together professional and youth filmmakers who honor local and global heroes working for positive change in the world. Thanks to generous sponsors, prizes are awarded to elementary, middle school, high school, college and professionals in a variety of categories including documentary, narrative, music video, animation, experimental, and more.
To view the 2021 award-winning films, go to Winners

For more details about MY HERO's International Film Festival, please visit myhero.com/FilmFestival