MacGillivray-Freeman Films Educational Foundation's One World One Ocean Campaign sponsors the 'Sylvia Earle Ocean Conservation Award' annually at the MY HERO International Film Festival. One World One Ocean is a global non-profit campaign designed to connect people emotionally to the world's ocean. Their mission is to raise awareness of ocean degradation, to inspire audiences through cinematography and to spark a global movement to protect our seas.
Sylvia Earle is a world-renowned oceanographer, explorer, author, lecturer, leader, and research scientist who has led more than 70 expeditions, logging more than 6,500 hours underwater. Formally chief scientist of NOAA and now a National Geographic explorer-in-residence, she was awarded the 2009 TED Prize for her proposal to establish a global network of marine protected areas, called "hope spots."
Said Greg MacGillivray, Chairman of MacGillivray Freeman Films, "Sylvia Earle is our ocean hero, and we hope this award inspires aspiring filmmakers to shine a spotlight on other dedicated people from all walks of life who are working tirelessly on behalf of our oceans."
MacGillivray-Freeman Films
Greg has been producing and directing award-winning films for more than 50 years. He started making films when he was just 13 and partnered with best friend Jim Freeman to form MacGillivray-Freeman Films in 1963.
In 1966, at the age of 19, the two dropped out of college to make movies full time starting with a film in South America after the success of one of their first surfing documentaries, Free and Easy, which recouped its production costs after only 10 screenings. In the ensuing years, MacGillivray and Freeman produced a series of documentaries about surfing and skateboarding, pioneering a cinematic perspective for the genre by putting the viewer in the middle of the action via board-mounted cameras.
Today, Greg has more than 50 films to his credit, including over 35 IMAX productions and has developed three IMAX cameras: a high-speed (slow-motion) model, a lightweight model, and the "all-weather" camera he used while filming on Mt. Everest. Sadly, just days before the premiere of their Smithsonian-backed film To Fly!, Jim lost his life in a helicopter accident. In honor of his friend's memory, Greg continues to keep the company name.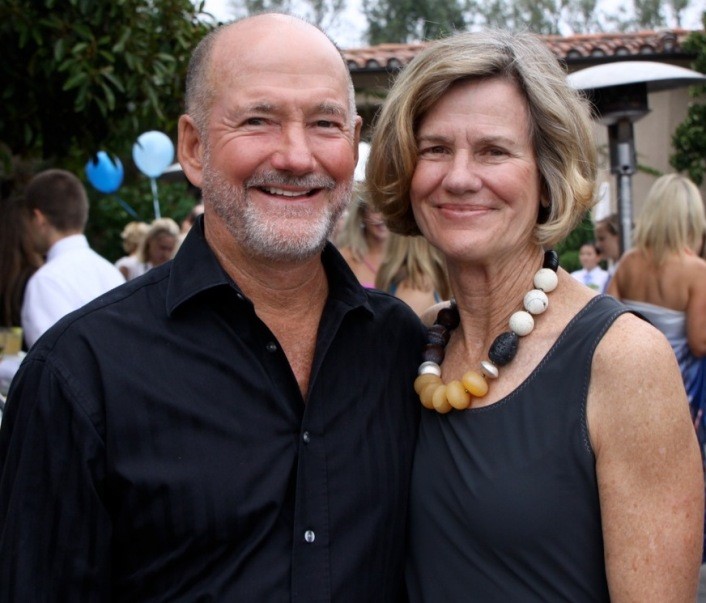 Greg and Barbara MacGillivrayGreg and Barbara MacGillivray
In 2004, Greg and his wife Barbara, a passionate ocean conservationist, founded the non-profit MacGillivray-Freeman Films Educational Foundation a non-profit organization, which incorporates One World One Ocean, designed to contribute to the conservation of the world's natural and cultural heritage through giant-screen films and companion educational programming. The educational program produces teachers' guides and books to supplement their films and to encourage students to become aware of their environment. The foundation also sponsors tours of notable scientists and speakers to help educate people about conservation issues.
Greg and Barbara met as teenagers and their story spans 5 decades and includes 2 children, years of selfless service to the Laguna Beach community and their multimillion-dollar campaign to restore and preserve the world's oceans. Greg and Barbara's son Shaun, an award-winning filmmaker in his own right, is the President of MacGillivray-Freeman Films and Co-Producer of the One World One Ocean campaign. He has successfully raised more than $40 million in funding for IMAX educational films in the last 3 years. Daughter, Meghan MacGillivray, is also a part of the team. She has worked in many positions at MacGillivray-Freeman including as an assistant to her father, as a research specialist, an outreach manager, a social media manager and a production manager.
Read all about the incredible MacGillivray family in our MY HERO story HERE.
One World One Ocean Campaign
One World One Ocean is a multi-media campaign that is reshaping how people think about the ocean through the use of film, television, media and education. The goals of the foundation are to get people to buy sustainable seafood, reduce plastic pollution and expand ocean-protected areas to 10% of our oceans[I].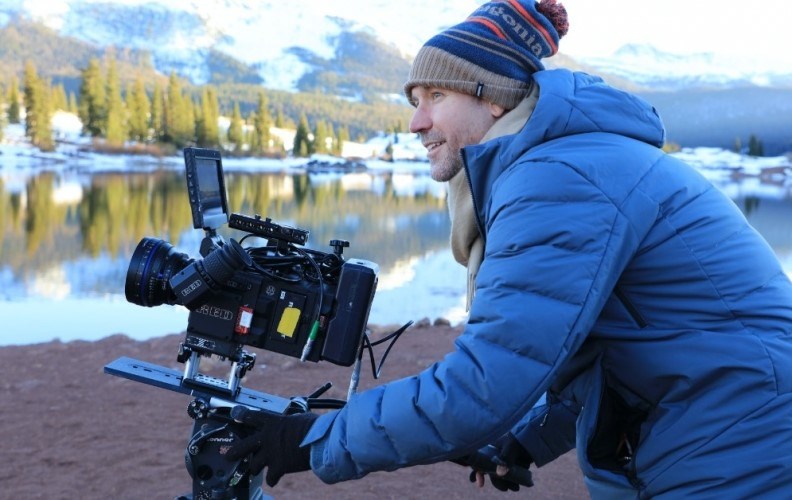 Shaun MacGillivraymacgillivrayfreeman.comShaun explains:
MacGillivray Freeman Films has been making IMAX films since the 1970s about wild places: ice caves in Greenland, coral reefs of the South Pacific, the Nile, Mt. Everest. We've produced six of the top ten grossing IMAX films of all time, three of them about the ocean, and two were nominated for Oscars. But my dad and mom are concerned by the change they've seen over the years snorkeling on the reef just down from their house. Fish are getting smaller, and fewer. The ocean provides us with food, livelihoods, recreation, and the oxygen we breathe. It is home to countless species... But it's being trashed. If people know what's going on, they will protect it. But to do so, they must be inspired.
The One World One Ocean films allow audiences to immerse themselves in the underwater world without the expense or having to get wet! One example is Humpback Whales which is set in the stunning waters of Alaska, Hawaii and Tonga and narrated by two-time Golden Globe® nominee Ewan McGregor. It offers audiences an up-close look at how these beautiful creatures sing, feed, play and take care of their young as well as highlighting the myriad of threats that they are facing today, encouraging audiences to act now.
Clarifies Shaun:
One World One Ocean is a campaign really. Your inspiration is our platform. The ocean is our candidate. Winning means restoring the ocean to a wild, healthy state. Our chief advisor, National Geographic explorer in residence and oceanographer Sylvia Earle, says what we do in the next ten years will set the ocean's fate for the next 10,000 years. In other words, the stakes are huge, and there is no time to lose. We've gone all in to protect the greatest resource this planet has.
For more information about this incredible campaign and to get involved visit their website: www.oneworldoneocean.org
The MacGillivrays and MY HERO
At the 2011 MY HERO International Film Festival, Greg and Shaun MacGillivray won the "Best of Fest" award for their film, also named, One World One Ocean. The film is a beautifully crafted IMAX 3-D adventure that explores more than 40 locations, capturing images that illuminate the beauty of earth's oceans while pointing out the terrible damage of man-made pollution. It was also the beginning of a global media and education campaign of the same name, launched by the MacGillivray family to restore and protect the world's oceans.
Shaun also won a first-place award in the 2007 MY HERO Short Film Festival for his college film "Joey," a touching story about a 12-year-old boy whose courage, under dire circumstances, inspired those around him.
The One World One Ocean campaign was later featured in MY HERO's 30-minute documentary Laguna Beach Eco Heroes commending the efforts of the MacGillirays along with other organizations including Crystal Cove Alliance, ECO Warrior, Laguna Bluebelt, Laguna Canyon Foundation, Nancy Caruso, Pacific Marine Mammal Center, Wyland, and Zero Trash Laguna.
To see previous winners of the MY HERO Sylvia Earle Ocean Conservation Award go to: myhero.com/sylvia-earle-ocean-conservation-award
Have something to say? The MY HERO Project is now calling for entries the 2023 'Sylvia Earle Ocean Conservation Award' with ongoing submissions.
Next Deadline March 1 - Final Deadline 5/1/2023.
For more information go to: sylvia-earle-ocean-conservation-award
Add any story, art, film and music to our global learning project: myhero.com/Start
MY HERO has Media Arts Resources and mentors to help you get started: myhero.com/MediaArtsResources
About MY HERO International Film Festival
The MY HERO International Film Festival brings together professional and youth filmmakers who honor local and global heroes working for positive change in the world. Thanks to generous sponsors, prizes are awarded to elementary, middle school, high school, college and professionals in a variety of categories including documentary, narrative, music video, animation, experimental, and more.
To view the 2021 award-winning films, go to Winners

For more details about MY HERO's International Film Festival, please visit myhero.com/FilmFestival
[i] MacGillivray-Freeman hopes to see 10% of the world's oceans set aside as national and international sanctuaries for marine life. The organization will also sponsor conservation projects that promote sustainable methods of harvesting sea life.